After 17 years of service, Aquarium of the Pacific President and CEO Dr. Jerry Schubel has announced his intention to retire in 2020. He will continue his role until the board of directors finds a suitable replacement.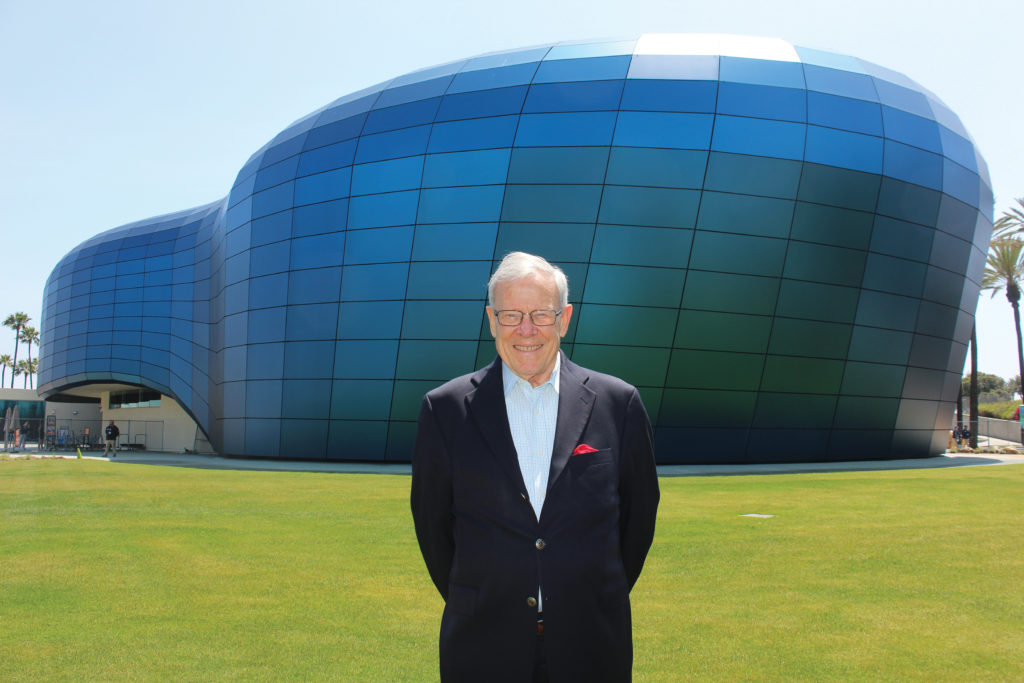 During his tenure, Schubel led the effort to develop and implement an Aquarium masterplan, which culminated in the Pacific Visions wing, the Aquarium's largest major expansion in its more than 21-year history. 
"Jerry Schubel's visionary leadership has created a lasting legacy for the Aquarium and for the City of Long Beach," Aquarium Board Chair Kathleen Eckert said in a statement. "We are incredibly grateful for his hard work and for his unwavering commitment. He leaves us well-positioned to successfully carry out our mission for years to come." 
Under Schubel's leadership, the Aquarium created exhibits and programs related to global environmental issues, such as climate change and biodiversity loss, which were meant to engage and inspire people. To that end, the Aquarium utilizes visual and performing arts, as well as cutting-edge technology, to "connect the public with nature, the environmental challenges we face, and opportunities for creating a more sustainable future." 
Schubel created several programs during his time at the Aquarium, including the bi-annual Aquatic Forum, which brought together scientists, policymakers and stakeholders to discuss solutions to environmental issues. Schubel also developed the Aquatic Academy, a series of evening lectures for adults to engage with environmental and aquatic experts. 
Prior to joining the Aquarium of the Pacific team, Schubel served as president and CEO of the New England Aquarium, dean of Stony Brook University's Marine Science Research Center, and associate director of Johns Hopkins University's Chesapeake Bay Institute, according to the announcement.