When Matt Miller opens a used book, he often finds it distracting when it is overly dog-eared and marred with underlined passages.
But when it comes to the pen marks within old cookbooks, his perspective shifts.
Kitchen Lingo Books, Miller's newly opened culinary bookstore on Long Beach's Retro Row, offers what he describes as "seasoned" rather than "used" cookbooks. These books—and their highlighted recipes and tagged pages—are time capsules, he says.
A former restaurateur, food writer and former Long Beach Post contributor, Miller opened the doors to Kitchen Lingo for a soft opening on March 11.
Just a few days later, he told the Post that he was, quite literally, up to his ears in books. He had just gotten a huge shipment of texts covering everything from foraging edible weeds to learning how to grow koji (that's a fungus used for a spectrum of culinary purposes).
Among the stacks, he plucked a particularly "seasoned" 1961 copy of The New York Times Cookbook by Craig Claiborne. Not only had its likely original owner written inside most of the pages, detailing their own edits and versions of the recipes inside, there were photographs, neatly preserved between the pages, of a dinner party they had thrown with the dishes they prepared using that book.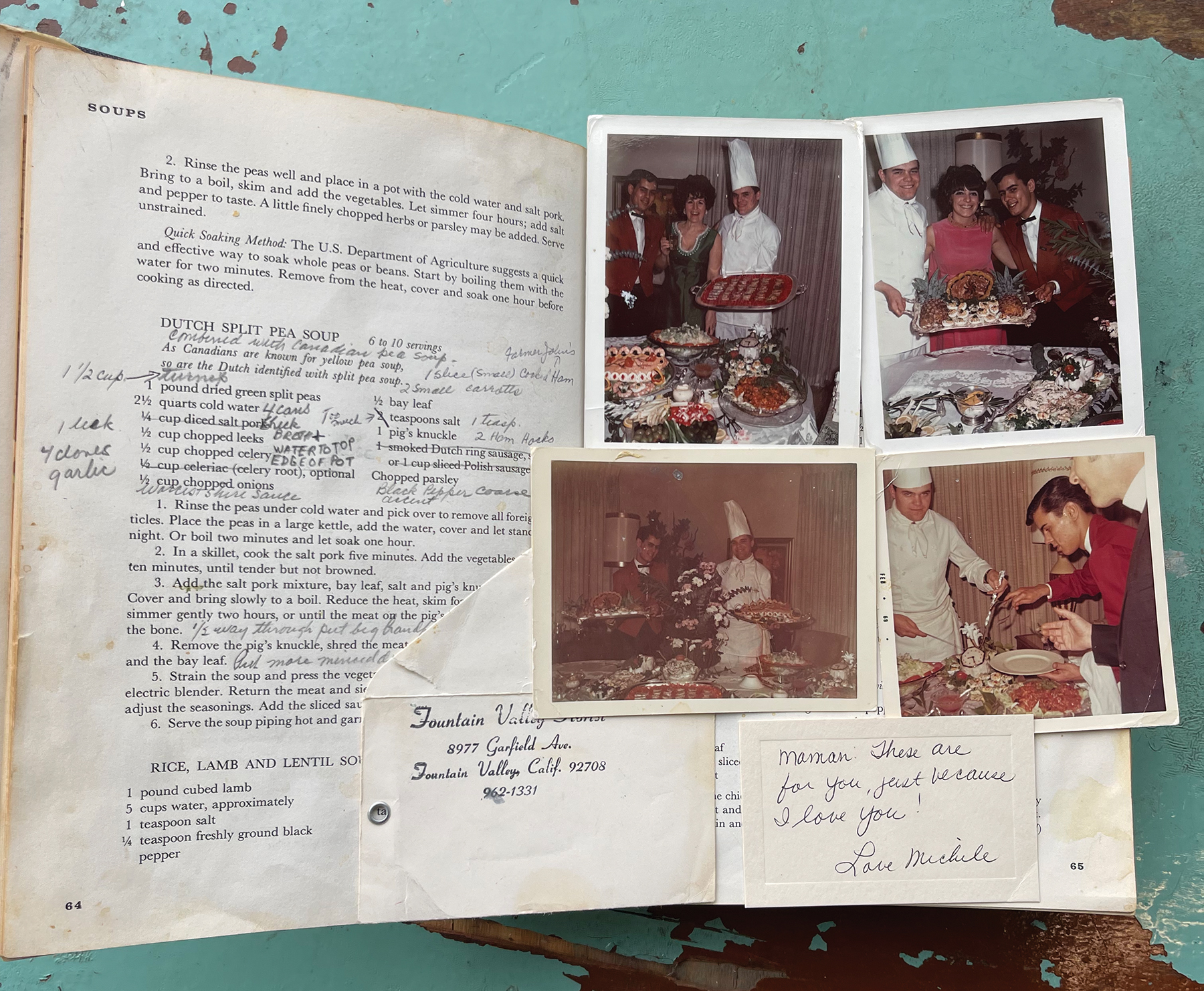 "It was a big to-do, with everyone dressed up," Miller said. "You don't see that in an old thumbed-through copy of 'Grapes of Wrath.'"
Miller said he's still heavily steeped in the process of building his inventory to the standard of what he envisions.
"I hope to build up an enormous collection of things that are out of print and are collectible and rare and funky and different, along with a huge collection of new really interesting titles," he said.
Miller moved to Long Beach 10 years ago after leaving the restaurant world behind. He has worked just about every job in the food industry one can imagine, from restaurant employee to restaurant owner to covering the local culinary scene. Now, he says he really just wants to share the magic—and the historical value—of cookbooks, from rare, out-of-print vintage to the lightly seasoned.
"Recreating a dish that hasn't been made in 50 years, 75 years or almost 100 years … seeing what people were eating and finding those ingredients," Miller said. "It's like time travel."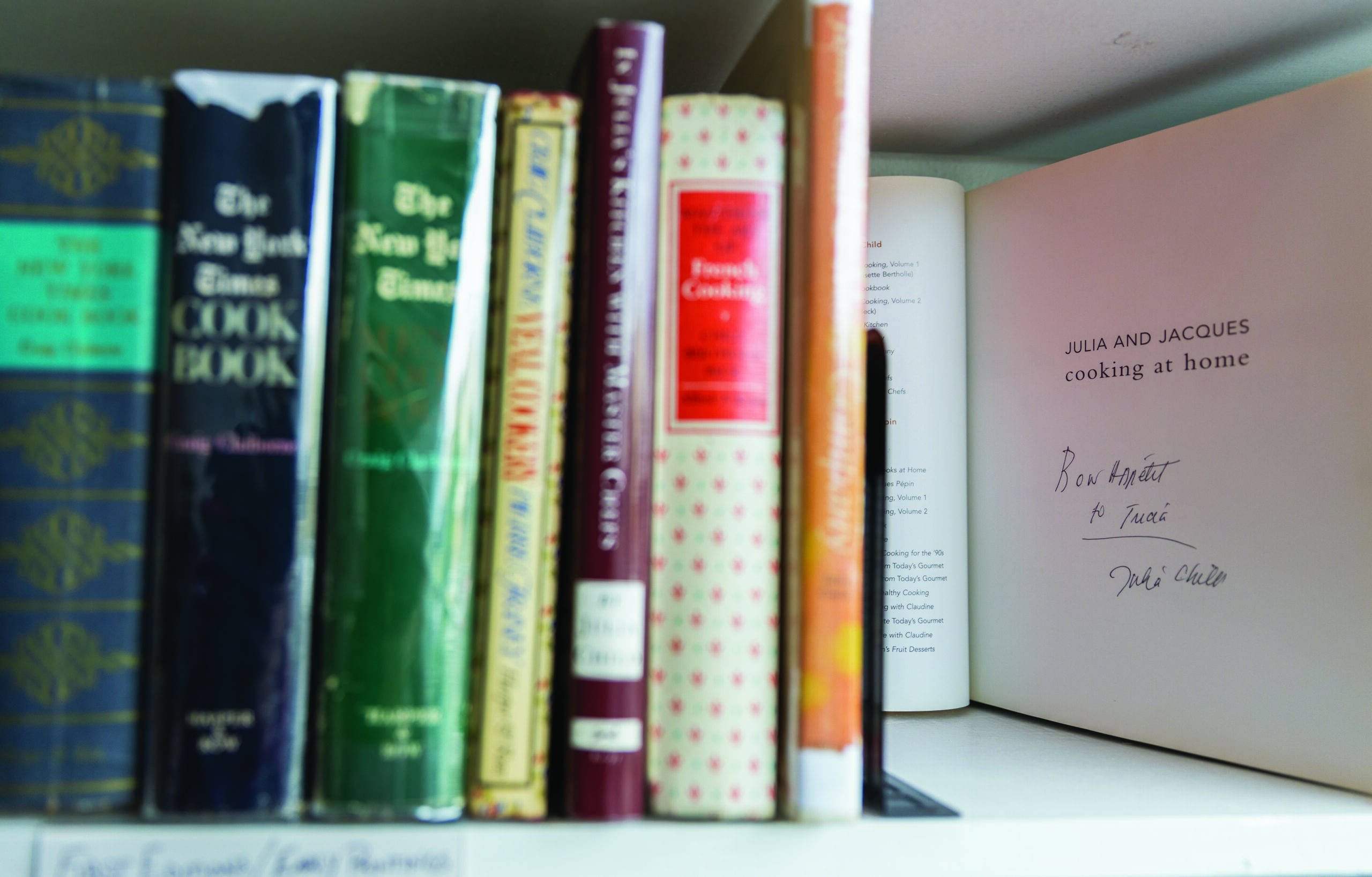 New cookbooks, on the other hand, he says, tell the story of where we are now.
"Which of these new cookbooks is going to have a true influence on who we become next?"
But Miller doesn't just want to be a vintage books salesman. He has already begun planning his first culinary event at the shop, which will gather food writers, chefs and others in the industry to have an intimate discussion on a chosen topic while seated at a long dining room table.
While quite a few well-known food writers and chefs have already expressed interest, Miller said he has yet to mark a date or begin his discussion calendar. In fact, he's yet to announce a grand opening date. For now, he's open most days from 10 a.m. to 6 p.m. stocking his shelves and meeting those who happen to stroll in.
"I hope to create a community of people, and meet a community of people that are really interested in food," he said. "Not just as in, 'I want to go to a restaurant, snap a picture and post it to Instagram,' but people who are really interested and want to talk about it."
Kitchen Lingo Books is now open in the heart of Retro Row at 2116 Fourth St. Miller's tentative operating schedule is Monday through Sunday from 10 a.m. to 6 p.m. Updates will be posted to the shops Instagram account, @kitchenlingobooks.