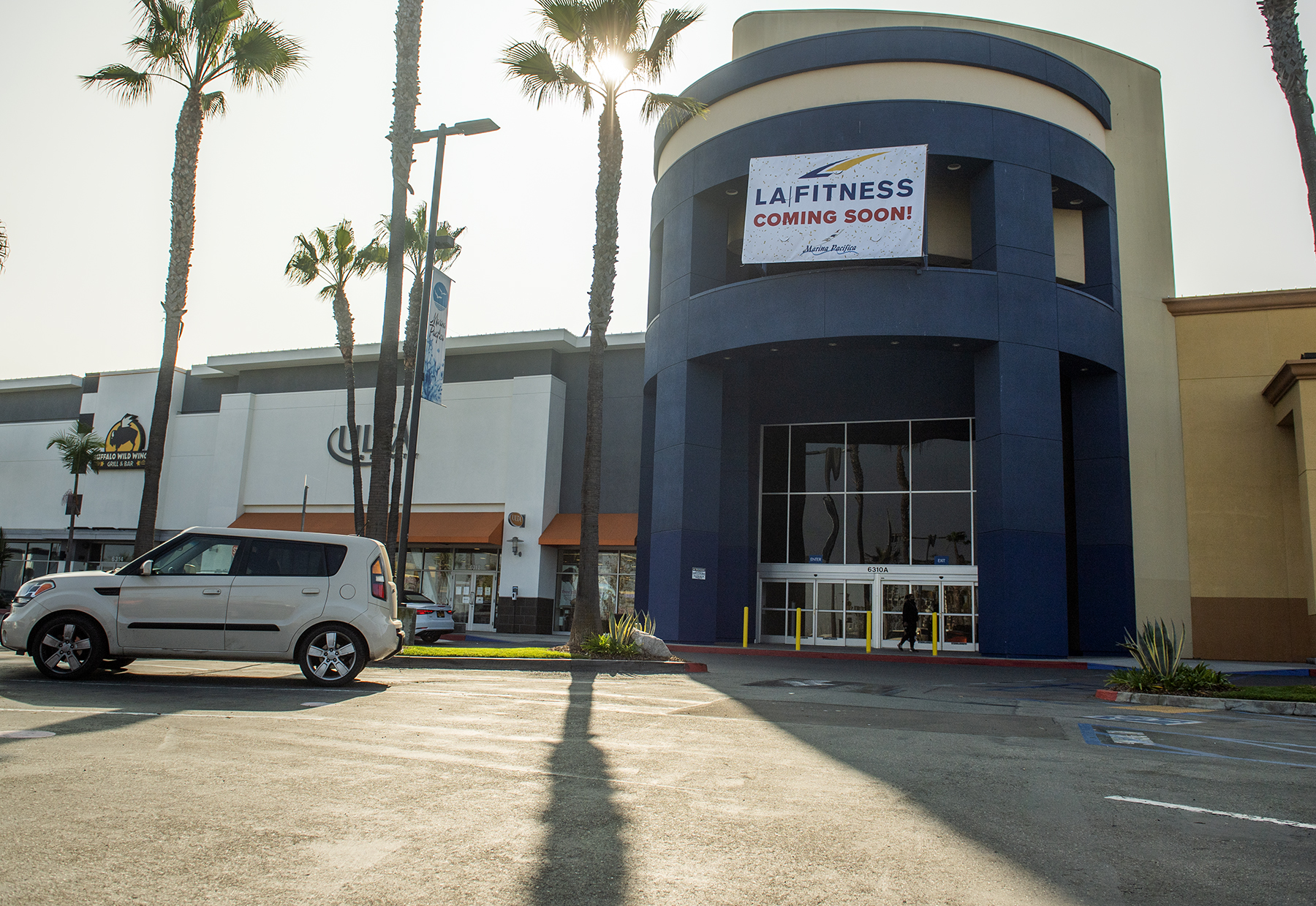 LA Fitness is taking over the former Best Buy location at the Marina Pacifica retail center, which has sat vacant for over three years.
The fitness giant, with around 470 locations nationwide, is expected to open its doors in Southeast Long Beach during the third quarter of 2022, according to Senior Vice President and Chief Real Estate Officer William Horner.
"Convenience is one of the most important components of staying on a fitness program," Horner said in an email. "Because of the road system and waterways, movement to and among the different communities in this area can be challenging, but most residents of those … communities traverse this intersection on a regular basis."
The new 33,3690-square-foot facility will feature a host of amenities and activities on a single level, according to Horner, including, aerobics, cycling, cardio, circuit training, free weights, physical training, Kids Klub and locker rooms with showers and saunas.
The storefront has been vacant since Best Buy abandoned the space in October 2018, though the company announced the closure several months earlier. In mid-July 2019, city staff confirmed Marina Pacifica property owner Avi Lerner was in negotiations with a national gym chain, but the company was not disclosed.