On June 13, local activist group Citizens About Responsible Planning (CARP) filed a lawsuit at the Los Angeles County Superior Court challenging the certification of the environmental impact report (EIR) for the Belmont Beach and Aquatic Center.
"We support the city's effort to provide more swimming pools for the public and even a new competitive swimming venue," Joe Weinstein, CARP board president, said. "But the city didn't adequately inform the public of all the adverse impacts of building the facility on the beach site and utterly failed to identify and consider superior sites in other parts of the city."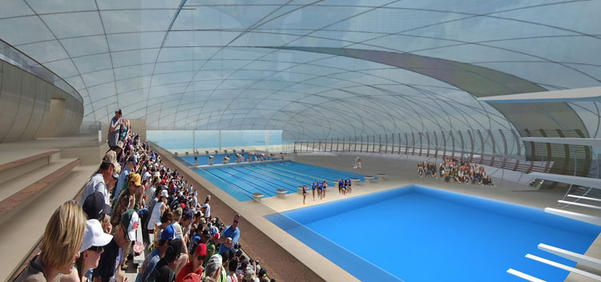 The complaint claims inadequate analyses of impacts from foreseeable sea level rise, visual and aesthetic degradation, violations of height-limit ordinances and a lack of traffic and biological studies, according to a press release.
Organizations such as the Surfrider Foundation, Long Beach Area Peace Network and El Dorado Audubon argued that officials should have more seriously considered other downtown or inland sites that would be cheaper than the proposed $103 million project and grant better access to the public citywide.
"The concerns raised by the [California] Coastal Commission staff about inadequate analysis of sea level rise and impaired coastal views were nearly identical to concerns CARP expressed at the hearing," Ann Cantrell, a founding member and CARP boardmember, said. "We are disappointed the city didn't choose to consider alternatives which would have provided more benefits for the public and avoided all these challenges."
The activist group had filed an appeal to the Long Beach City Council with the same claims; however, the council voted to approve the project at its May 16 meeting. The project still requires coastal commission approval and CARP has filed an appeal to the commission, in addition to its lawsuit.
Long Beach City Attorney Charles Parkin said the city has no comment at this time.