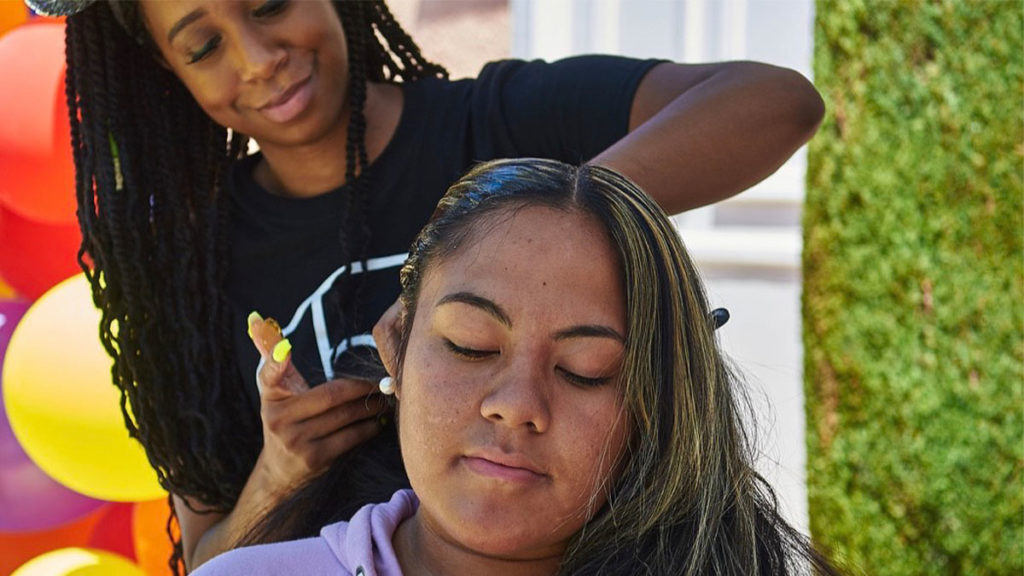 Many small business owners have felt the economic brunt in the wake of the COVID-19 pandemic, but businesses owned by people of color are particularly likely to switch their "now open" signs to "closed" indefinitely as the health crisis continues.
A study from the Federal Reserve Bank of New York identified shows that the effects of the pandemic have underscored the connection between health and economic disparities found in communities of color. Infections are higher in areas with more Black and Latino residents, and businesses run by Black or Latino owners in those neighborhoods are also facing greater strains.
To help Black entrepreneurs stay in business, the Los Angeles Regional Small Business Development Center Network—an initiative hosted at Long Beach City College—is teaming up with Cal State Long Beach to offer free courses on how to remain afloat during the COVID era.
The program is called Black Business Strategies, and its goal is to train business owners on techniques such as  marketing strategies and social media use and offers one-on-one consulting. The organization launched a similar program last year, but it was never officially open to the public and it wasn't available to businesses outside of Long Beach. This new iteration is open to businesses throughout Los Angeles County.
Joseph Jackson, the program's director, said Black Business Strategies gives owners technical assistance and helps them access capital to continue to fund their businesses throughout the pandemic.
"The program helps business owners develop the strategic focus and practical skills required to manage their businesses in a way that results in the excellent products and high-caliber services needed to satisfy market needs," Jackson said in a statement.
Darick Simpson, executive director of the Long Beach Community Action Partnership, said the hardships of the pandemic, along with the racial tension experienced in Black communities following the death of George Floyd, inspired him and two local pastor's to form the collaboration.
"During conversations I had with a coalition of community leaders, we wanted to find a way to begin the process of healing our community and address concerns raised following the killing of George Floyd," Simpson said. "Our brainstorm sessions resulted in a vision to empower Black entrepreneurs with the knowledge, relationships and financial support essential to the success of African American-owned businesses."
The Black Business Strategies program launches on Feb. 18 at 9 a.m. and is open to Black-owned businesses in Long Beach and throughout the county. The deadline to apply for the program is Feb. 2. To apply, click here.
Editor's note: This story has been updated to clarify Darick Simpson's occupation.