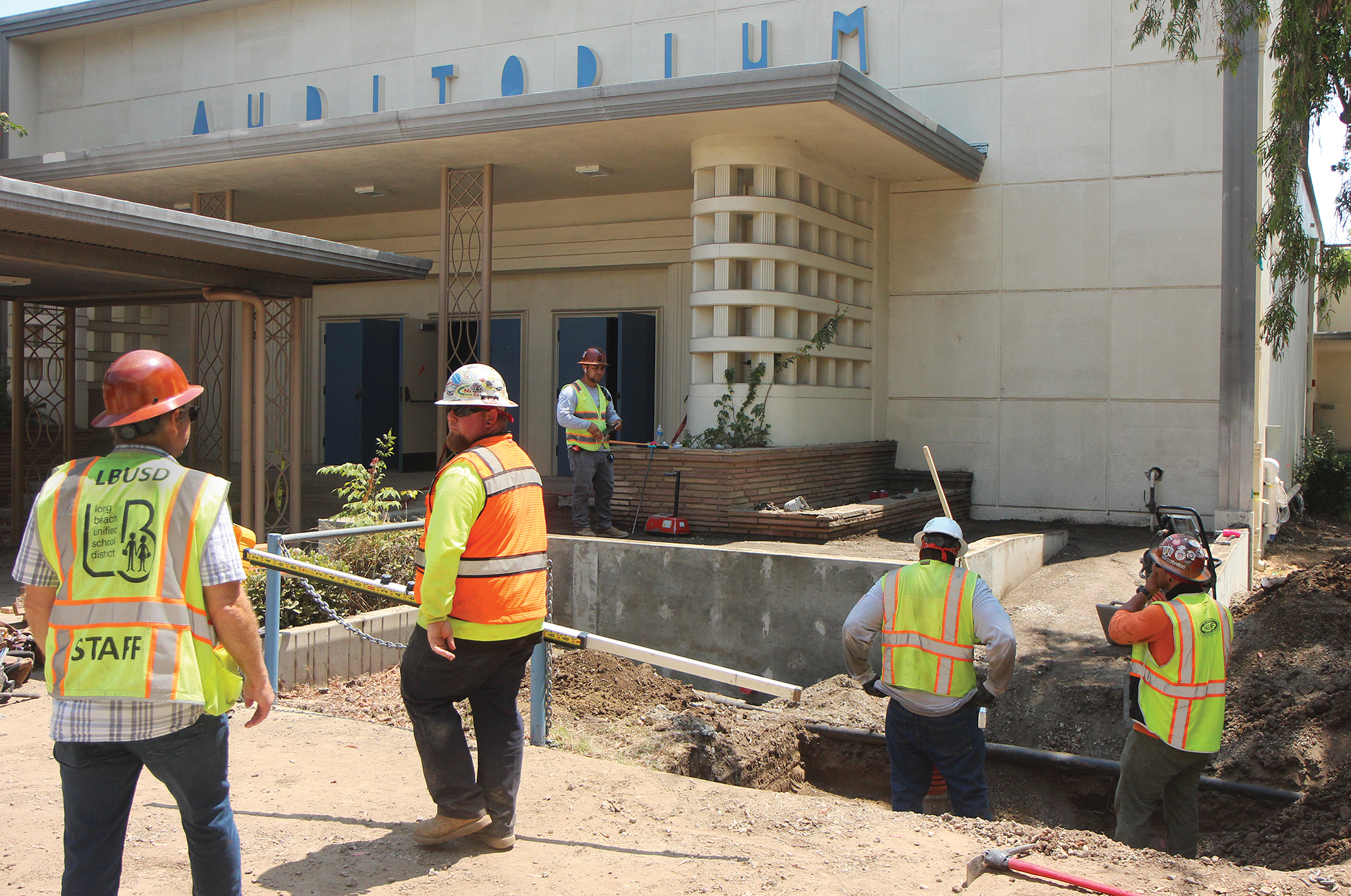 The Long Beach Unified School District is the fourth largest district in terms of enrollment in the state, according to the California Department of Education, with schools dating back to the late 1800s. Most of the district's schools have served students for decades, with many being built in the 1950s or earlier.
In 2008, the district began a $2.7 billion endeavor to bring its outdated facilities into the 21st Century. The $1.2 billion Measure K was approved by voters in 2008, followed by the $1.5 billion Measure E in 2016. Both bond measures were approved by more than 70% of voters.
"Learning outcomes improve when students are in classrooms that are modern, comfortable and safe," David Miranda, LBUSD executive director of facilities development and planning, said. "As with previous projects, the district's latest facility upgrades provide students the learning environments they need to succeed."
Steady progress has been made with Measure K funding over the last 12 and a half years to build, renovate and improve schools. The funding was even used to construct new schools: the Nelson Academy, which opened in 2012, and McBride and Browning high schools, which opened in 2013 and 2017, respectively.
The key focuses of Measure E are to repair and update facilities that were built 60-70 years ago, introduce new technologies to enhance students' education, install air conditioning (many of the schools did not have AC and high classroom temperatures can negatively impact the student experience) and improve safety. Already, HVAC systems have been installed in 17 elementary schools, one K-8 school, five middle schools and one high school.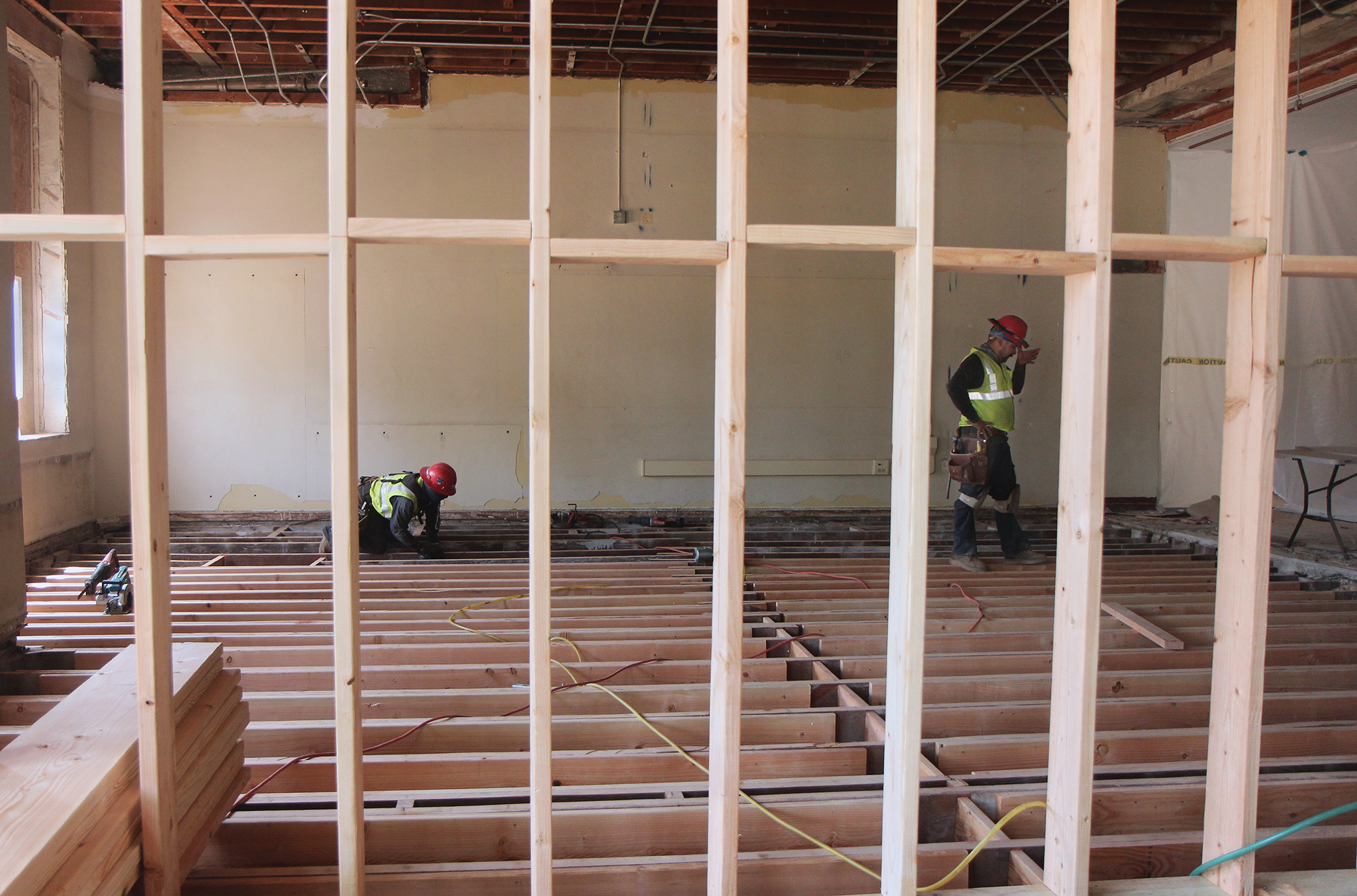 In the way of safety, the district recently launched an electronic locks pilot program, which will cost $2.2 million out of Measure K. Electronic locks on classroom doors and entries to essential, high-use spaces will allow schools to lockdown in seconds during emergency situations such as active shooters. Bixby Elementary and Muir K-8 will have the locks installed prior to the 2021-22 school year, while Jefferson Middle School and Muir K-8 will have them installed by next fall.
Of the 91 projects currently outlined in the district's master plan, 64 have been completed. Completed projects including new buildings, new track and field facilities, gymnasiums, auditorium renovations, aquatic centers and a host of other upgrades, many of which bring schools into Americans with Disabilities Act compliance.
The construction schedule is broken up into 15 phases. The current master plan outlines district projects through Phase 7, with all work slated for completion by the end of 2023. Phases 8 through 15 include an additional 45 projects. The completion of all 136 projects through the final phase is anticipated in 2031, according to district spokesman Chris Eftychiou.
"One of the bright spots during the difficult months of the pandemic has been our campus improvement work," LBUSD Superintendent Jill Baker said. "A significant amount of work has moved forward districtwide, with major upgrades and projects completed despite our unexpected closure for in-person instruction last year."
In January, the district celebrated the completion of extensive renovations to Jordan's auditorium and library, one year after the school's new multidisciplinary and architecture, construction and engineering buildings opened. Crews are breaking ground on the high school's two-story, 31,500-square-foot facility for its Aspirations in Medical Science academy. The building will feature a simulated patient lab with hospital beds and diagnostic equipment.
Originally built in the 1930s with additions and renovations occurring from the 1950s through the 1990s, Jordan's current round of improvements are budgeted at $228 million and are 65% complete. The final phase is slated for completion in 2025.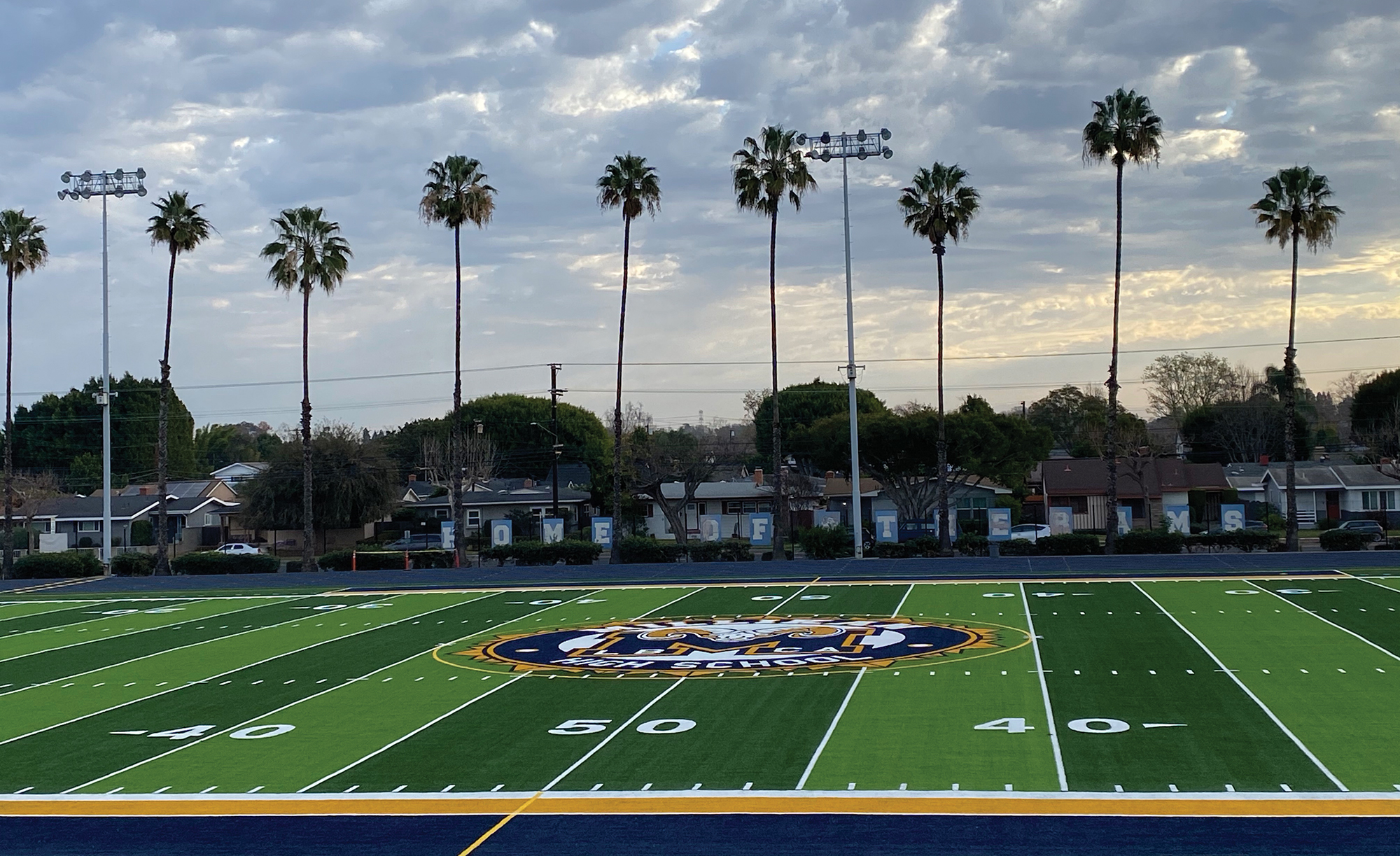 January also saw the completion of a 50,000-square-foot building at Millikan High, which includes a virtual enterprise classroom where students can showcase their work, graphic arts studios, a special computer lab and a modern courtroom for mock trials.
The start of 2021 also marked the halfway point in the AC project, with 28 out of 54 schools being completed.
Projects that are in progress include HVAC installations at Bryant, Prisk, Mark Twain, Cubberley, Robinson, Hughes and Wilson. These projects also include utility infrastructure, accessibility and fire alarm upgrades, as well as new windows, ceiling repairs and technologies such as audio-visual systems.
Identical to a project that was completed at Millikan in January, construction is underway on Lakewood High's new track and field facility. The project is slated for completion in August and includes an all-weather field, a synthetic track and water cannons (used to water turf fields before practices and games to reduce injury during play) with coaches' switch. The bleachers and commentators box will be repainted and the PA system is to be updated. The field also will receive a new scoreboard and track equipment.
Upgrades to Wilson High's historic administration building, including HVAC installation, are expected to be completed in June, with renovations to the kitchen and dining area to follow in August. All other buildings are to receive new HVAC, flooring, lighting and paint by next summer.
"We're grateful for all of the adjustments that our Facilities professionals have made to ensure the health and safety of workers while," Baker said, "preparing schools and classrooms for students' return."