In order to become more representative of the communities they serve, Long Beach philanthropic organizations are working to diversify their board membership.
Leading with Intent, a 2017 study conducted by the nonprofit organization BoardSource, reported that nonprofit boards are no more diverse than they were two years ago. Of the 214 organizations that were surveyed, over half of boardmembers were male, 83% were over 40 years old and 84% were white. The study also found that the lack of diversity in nonprofit boards might remain unchanged if more nonprofit chief executives do not start to prioritize demographics in the recruiting process.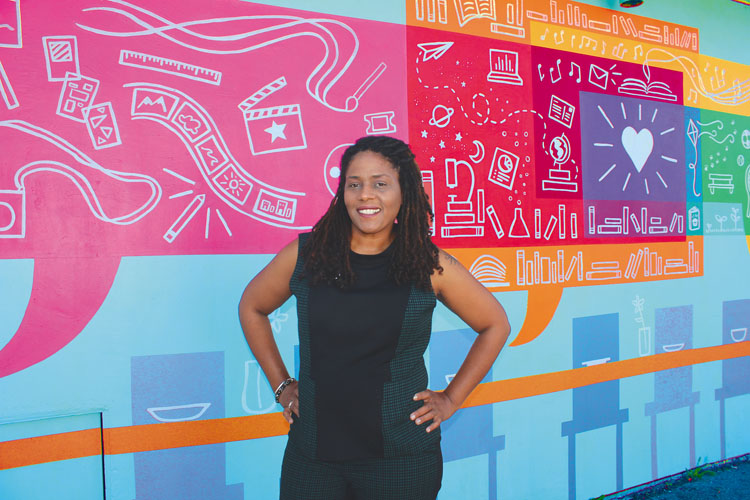 Staff at nonprofit organizations tend to be diverse, but executives and board members often do not reflect the same diversity, according to Michelle Byerly, executive director of The Nonprofit Partnership, a Long Beach-based organization that supports nonprofits serving local communities.
"One thing we know is that you need to be intentional," Byerly said of increasing board diversity. "We are not just asking people to the table because we want the perception that we are being diverse; we are actually putting diverse players at the table in a decision-making role."
The first step toward diversifying an organization's board is to define what diversity entails for that nonprofit, according to Jeffrey Wilcox, president and CEO of the Third Sector Company. Wilcox helps nonprofit organizations fill temporary positions.
The process of recruiting diverse boardmembers goes beyond considering demographics, according to Wilcox. Nonprofit leadership must also ensure that board positions are accessible to all people, including those with children and full-time jobs, he explained. Thus, organizations should consider providing child care to help boardmembers participate in meetings, he noted.
"The concept of diversity is especially important for not-for-profit organizations because, by virtue of what they do, they are representing the community and they are serving the community," Wilcox said. "We live in a diverse community – we must pay attention to diversity, inclusion, equity and accessibility."
For the Long Beach Public Library Foundation, creating board diversity means ensuring accessibility for people of different economic backgrounds, according to Executive Director Kate Azar. But achieving a diverse board is often challenging, she noted.
"Like most nonprofits, we have struggled with recruiting boardmembers who reflect the community we serve," Azar said. "Attributes that you look for in a boardmember, such as wealth, work experience and a lot of free time for volunteering are often concentrated in certain populations – particularly retired community members or those who are more advanced in their careers," she explained.
The Long Beach Public Library Foundation's board recently imposed term limits upon its members in order to open up seats to new and more diverse community members, according to Azar.
The foundation is also working on a sponsorship program in which its corporate supporters would cover board membership fees. "It is easy to fall back on the idea that wealth is the most important attribute for a boardmember," Azar said. "While fundraising for a foundation like ours is critical, it is important to look beyond that and be a little more creative about ways you can bring on new boardmembers and how they can still help you meet your goal."
Tasha Hunter, president of the Arts Council for Long Beach's board of directors, said that minorities who are put in executive and board positions at nonprofits often prioritize creating similar opportunities for others. The Arts Council's board has members who represent a cross-section of Long Beach's diverse residents, including its Cambodian and LGBTQ communities.
In order to increase the diversity of its board, The Arts Council lowered the donation amount requested of its boardmembers, Hunter noted. The organization also created a diversity policy to ensure that the city's diverse populations are represented on its board and among its staff, grantees, funders, projects, and overall mission and impact.
The Arts Council's diversity policy was prompted by a cultural equity and inclusion initiative from the Los Angeles County Arts Commission, of which the Arts Council is a grantee. The initiative requires grantees applying for the commission's Organizational Grant Program to submit board-adopted statements, policies or plans that present their commitment to diversity.
Byerly stressed the importance of requiring nonprofits to illustrate their dedication to diversity in grant applications. She noted that it is important to make sure nonprofits are achieving these diversity needs to better serve their communities rather than to just fulfill a requirement.
"It does not mean you have to change your whole organization to be more diverse, equitable or inclusive," Byerly said. "It means you just need to frame what you are doing and why it is meaningful."
Marcelle Epley, president and CEO of the Long Beach Community Foundation, said that she knows many nonprofits are currently focusing on diversifying their board membership. "Most boards feel that their board makeup should be made up of people that represent the community, especially Long Beach being one of the most diverse cities in the nation," she said. "A diverse board brings new ideas, different backgrounds and a lot more wealth of knowledge than if everybody is the same."