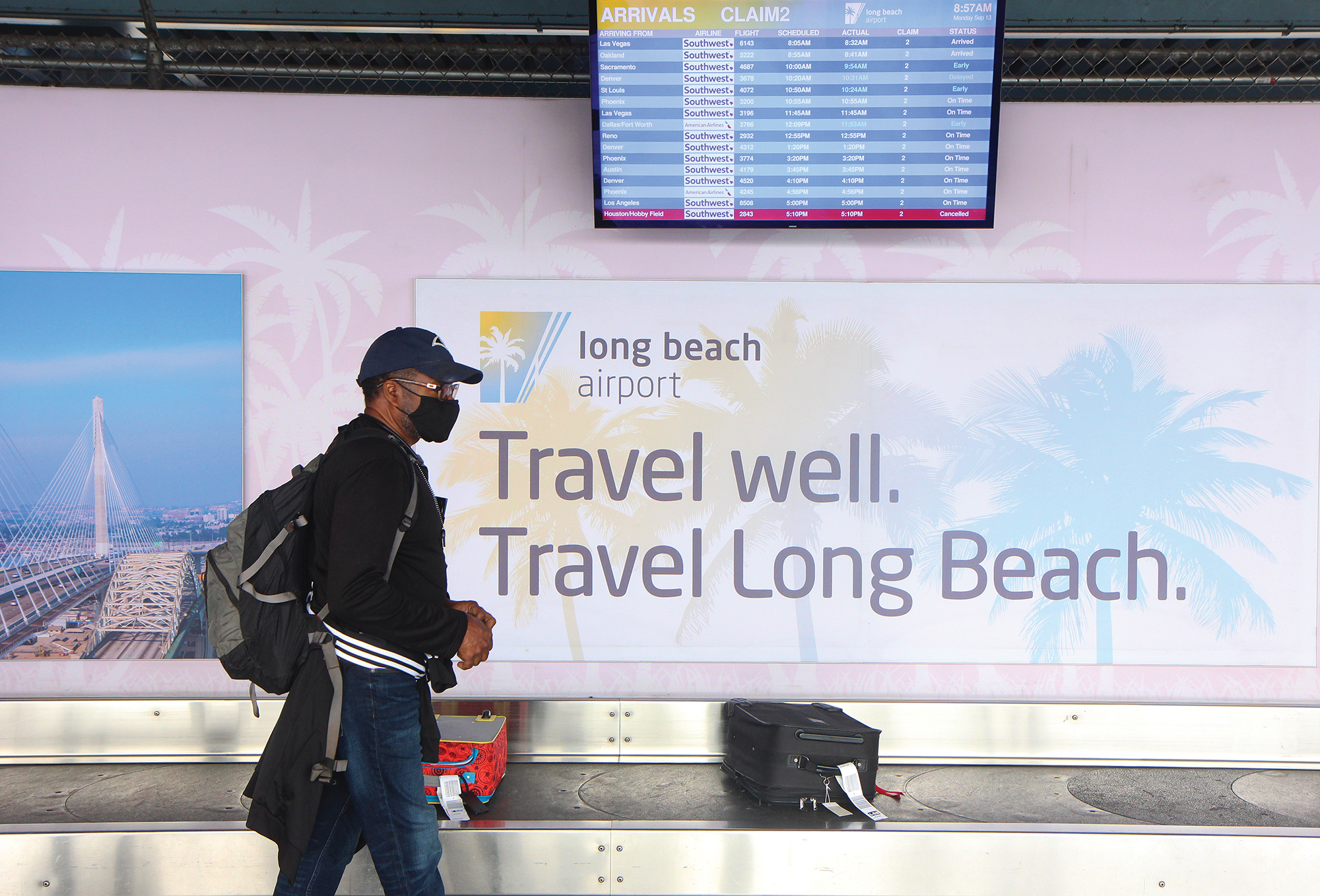 Long Beach Airport officials are bracing for a busy Thanksgiving week, when they expect five times as many passengers as last year.
From Monday through Sunday, Long Beach has about 86,000 scheduled seats on flights, and airport representatives anticipate about 75% of them to be filled.
The projected growth in passenger numbers will contribute to the airport's ongoing rebound from the coronavirus pandemic. At the onset of the public health crisis, traffic through Long Beach Airport fell 98%. While the number of passengers has grown significantly since then, it's still remained 30-40% below pre-pandemic levels in recent months. Projections for the week of Thanksgiving, though, are only 10% lower than the same week in 2019.
"These travel estimates indicate a strong economic recovery is on the way for our economy and for the Long Beach Airport," Mayor Robert Garcia said in a statement.
Long Beach Airport officials expect the strong demand to continue through the holiday season, into early January.
Airport Director Cynthia Guidry said a draw of the Long Beach facility, particularly during the stressful holiday season, is that it offers a more relaxing experience than other airports.
"We're famous for an easygoing experience that makes us very attractive during the holiday rush," she said in a statement. "Even during the busiest travel days of the year, we are confident we can deliver a stress-free experience that just might include a beverage of your choice by our outdoor fire pit."