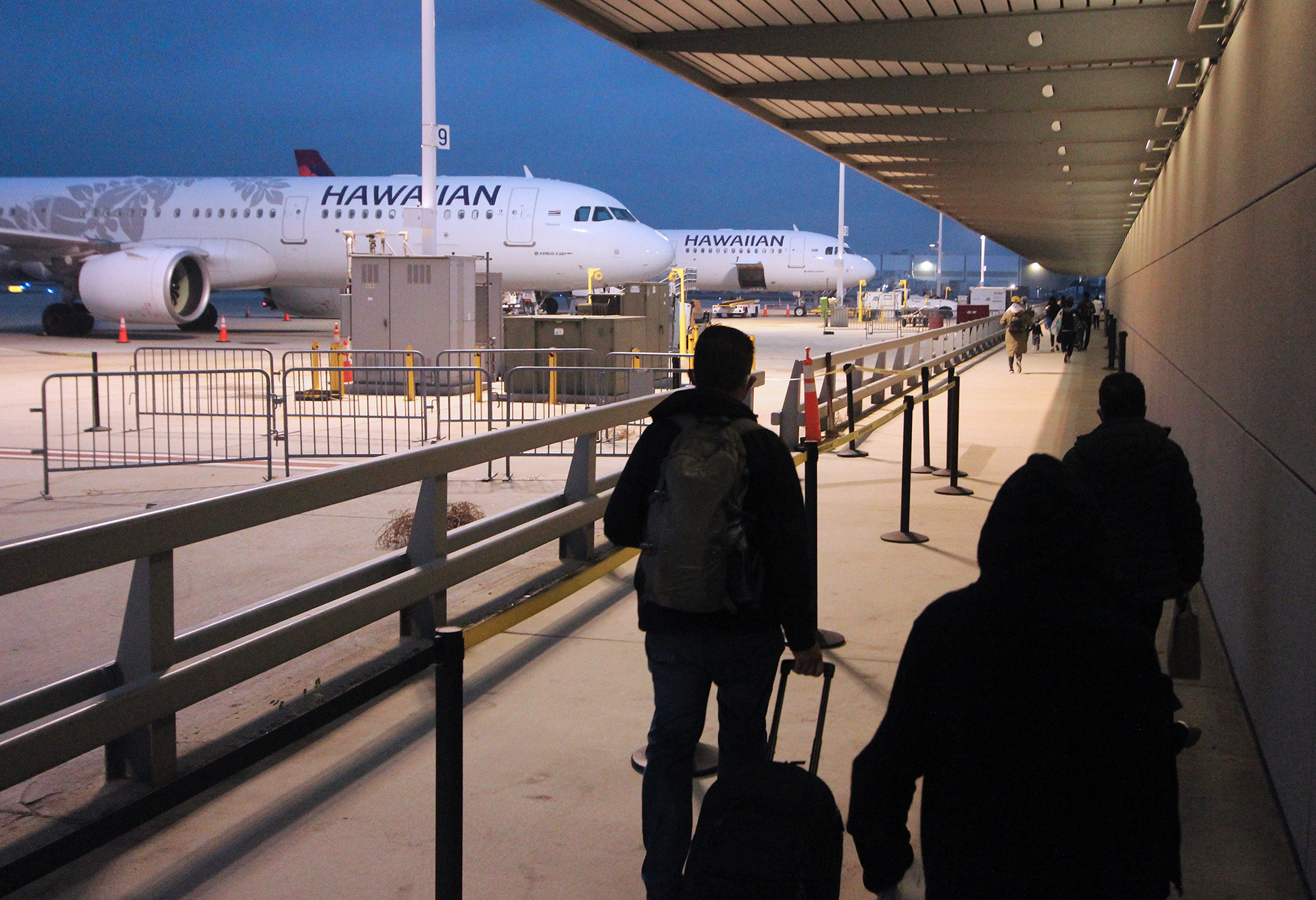 Passenger volumes at Long Beach Airport continue to rebound following historic lows due to COVID-19, with twice as many travelers using the airport last year than in 2020, according to city data.
Last year, 2,104,444 passengers traveled through the small municipal airport, up from 1,043,773 in 2020.
"Passenger traffic at LGB is looking up," said Airport Director Cynthia Guidry. "Although COVID-19 and its variants continue to pose challenges, these holiday travel numbers are the best indication yet that we are steadily closing the gap on returning to pre-pandemic passenger levels."
The more than 100% increase, however, remains well below pre-pandemic travel numbers. The airport saw well over 3.5 million travelers in 2019.
In December, 261,123 passengers used Long Beach Airport, driven by holiday travel despite the omicron variant serge. The volume represents a 458% increase from December traffic in 2020, when only 46,816 passengers traveled through the airport.
Last month's travel numbers remain about 19% below December 2019 figures, according to city data.
Travel has rebounded nationwide but remains below 2019 levels, according to data from the U.S. Transportation Security Administration. Last month, the TSA reported 14 days with more than 2 million passengers traveling through U.S. airports, compared to 26 in December 2019.
In December 2020, meanwhile, there was not a single day with over 2 million travelers. In fact, there were only nine days where the U.S. had more than 1 million passengers using the nation's airports.
Airport officials expect the steady rebound to continue in 2022, according to Operations and Facilities Bureau Manager Ron Reeves. The airport is preparing to open its new ticketing and baggage inspection facility this spring and begin work on a new baggage claim area.