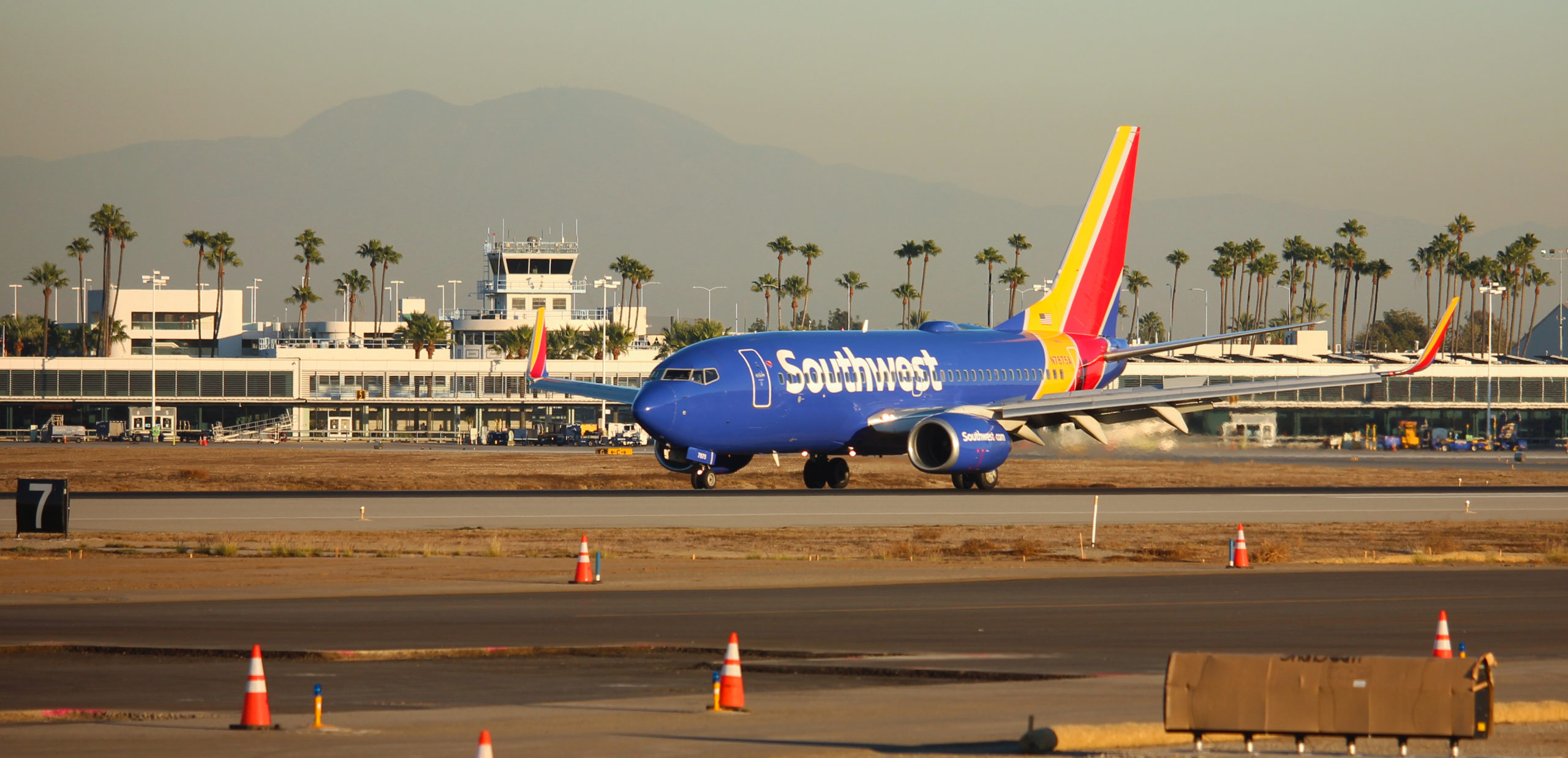 The Long Beach Airport will enter the Airport Carbon Accreditation program and has set targets to reduce greenhouse gas emissions per passenger 20% by 2025 and 40% by 2030, the airport announced today.
The accreditation program is administered by Airports Council International and helps airports identify, manage and reduce their carbon emissions, according to the announcement. An independent verifier is auditing the ACA application, which will then be submitted for certification.
"Our application to the ACA program reflects our commitment to minimizing our impact on surrounding communities through methods that are socially responsible, rooted in science and economically sound," airport Director Cynthia Guidry said in a statement.
Last year, the airport began inventorying its emissions from 2016 through 2019. Emissions are classified as Scope 1, 2 or 3. Scope 1 are emissions from airport-owned and controlled resources, while Scopes 2 and 3 are indirect emissions from the consumption of purchased energy and those out of the control of the airport, respectively.
Airport staff hopes to achieve Level 2 certification by the end of the year, which requires airports to develop and regularly update their Scope 1 and 2 emissions inventory, implement a carbon management plan and reduce its carbon footprint every year. Ultimately, the airport aims to reach Level 3+ certification by achieving carbon neutrality for all emissions.
Level 4+ certification is reserved for airports that achieve net-zero carbon emissions from all sources, including those not controlled by the airport such as passenger travel to and from the airport.
In 2018, the City Council unanimously approved an item requesting staff to develop a plan to "lead the nation on sustainability for airports" with a goal of becoming carbon neutral. The municipal airport already has made a number of moves toward sustainability over the last two years, including joining a voluntary emissions reduction program with the South Coast Air Quality Management District, electrifying all 11 commercial gates for ground service equipment and installing solar panels.
"By entering the … program, Long Beach makes another significant step towards a cleaner and healthier environment for our community," Councilwoman Stacy Mungo Flanigan said in the announcement. "The targets for emissions reductions are aggressive and represent our city's commitment to a more sustainable future."