A new report released by the Long Beach Airport (LGB) shows that in 2018, the airport had an impact of $8.6 billion on the region's economy. This figure consists of both direct and indirect economic contributions by the airport campus, which includes the Douglas Park and Long Beach Exchange developments.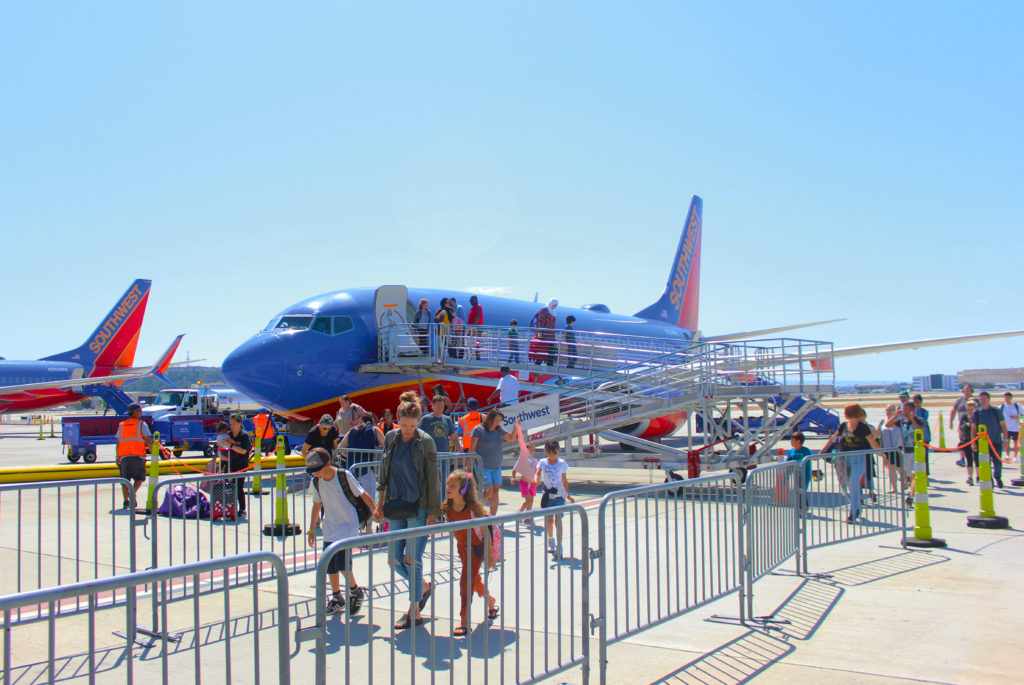 The adjacent retail and business centers contributed considerably to the overall economic impact of the airport campus, according to Claudia Lewis, finance and administration bureau manager at LGB. "Over the past five years, the airport's economic impact has fluctuated," she noted, citing the closure of Boeing's C-17 manufacturing facility as one factor. But overall, Lewis said there was an upward trend driven by additional flight slots and business development in the area.
In 2015, the airport added nine flight slots. "For us, that means additional passengers, and that's what really drives the majority of our revenue at the airport," Lewis explained. Passengers create additional economic impacts in the city once they leave the terminal building. A survey of 1,000 passengers at LGB found that commercial travelers spend an average of $546 outside of the airport, while general aviation passengers spend an average of $335. This marks the first time that information has been collected and included in the annual report.
Lewis also noted that a $22 million capital improvement project currently underway at the airport is likely to produce both short-term and long-term contributions to the local economy. According to the report, construction alone creates an economic impact of $22.5 million and 236 jobs per year.
Once completed, new concessions and retail spaces will provide additional employment opportunities and increase the airport's attractiveness to travelers, Lewis noted. "We know that passengers have a choice, and these upgrades will entice passengers to choose Long Beach Airport," she said. The number of passengers traveling through LGB has increased over the past five years, from 3.3 million in 2012 to 4 million in 2018.
Lastly, the report highlighted the airport's ability to sustain itself financially, without assistance from the city's General Fund. In 2018, the airport's enterprise fund generated a total revenue of $48 million, a majority of which came from airlines and parking fees.
"This report shows what a tremendous economic benefit Long Beach Airport is to our local economy," 5th District Councilwoman Stacy Mungo, who represents the area, said in a press release. "With construction underway at the airport and the ongoing development of Douglas Park and the Long Beach Exchange, we anticipate this impact to be even stronger in the future."