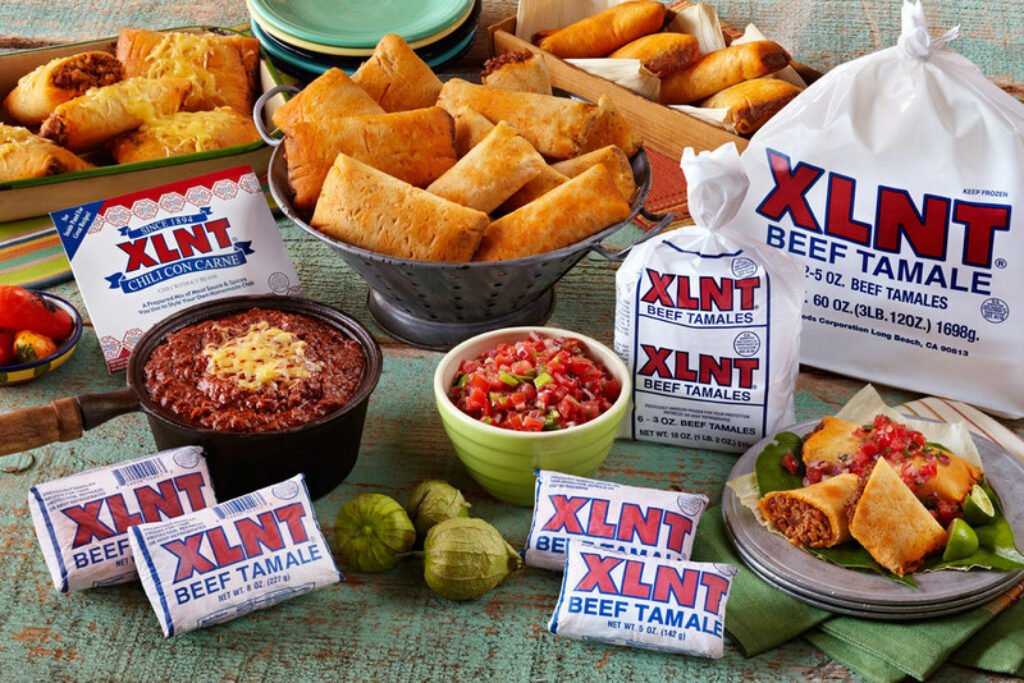 Long Beach-based Mexican food brand XLNT Foods today announced the launch of its new online store.
Fans of the company's iconic red, white and blue-packaged beef tamales and chili con carne can now order them through XLNT's new website for shipment anywhere in the contiguous U.S. For those who want to show off their love for the SoCal classic, XLNT Foods merchandise like t-shirts, mugs, hoodies, and tote bags will also be available for purchase.
"Now, anyone can enjoy the renowned flavors of XLNT Beef Tamales and XLNT Chili Con Carne, even if they've moved away from the West Coast," the company said in a statement announcing the launch.
XLNT Foods, founded in 1894, is one of the oldest Mexican food companies in Southern California.
Orders will be shipped using UPS 2nd Day Air services during the warmer months of the year, but in the cooler, winter months they will be shipped with UPS 3 Day Select.
Shoppers will have the choice of three different food selections: 12-packs of XLNT Beef Tamales, 5-packs of XLNT Chili Con Carne, and a Chili and Tamale combination pack.