Though observed on April 22, Earth Day has grown beyond a single-day celebration. In the City of Long Beach and throughout the world, the entire month of April is devoted to acts of environmental veneration: from cleaning up streets to planting trees and networking with sustainable businesses. The Long Beach government has created an entire events calendar for Earth Month 2019. It began on April 5, with the Longview Litter Patrol at 2755 Orange Ave., and ends April 27-28 with the Earth Day Festival at the Aquarium of the Pacific.
There is no shortage of neighborhoods, nonprofits, city departments or businesses doing their part to keep Long Beach clean and green. As Kathleen Rogers, president of the nonprofit Earth Day Network, told the Business Journal, "Nobody sits around on Earth Day. It's not a self-congratulatory event. It's a work day. People do Earth Day not by taking a day off but actually doing something to help their community." Earth Day Network works globally to recruit volunteers for Earth Day initiatives. More than 1 billion people now participate each year, according to the organization.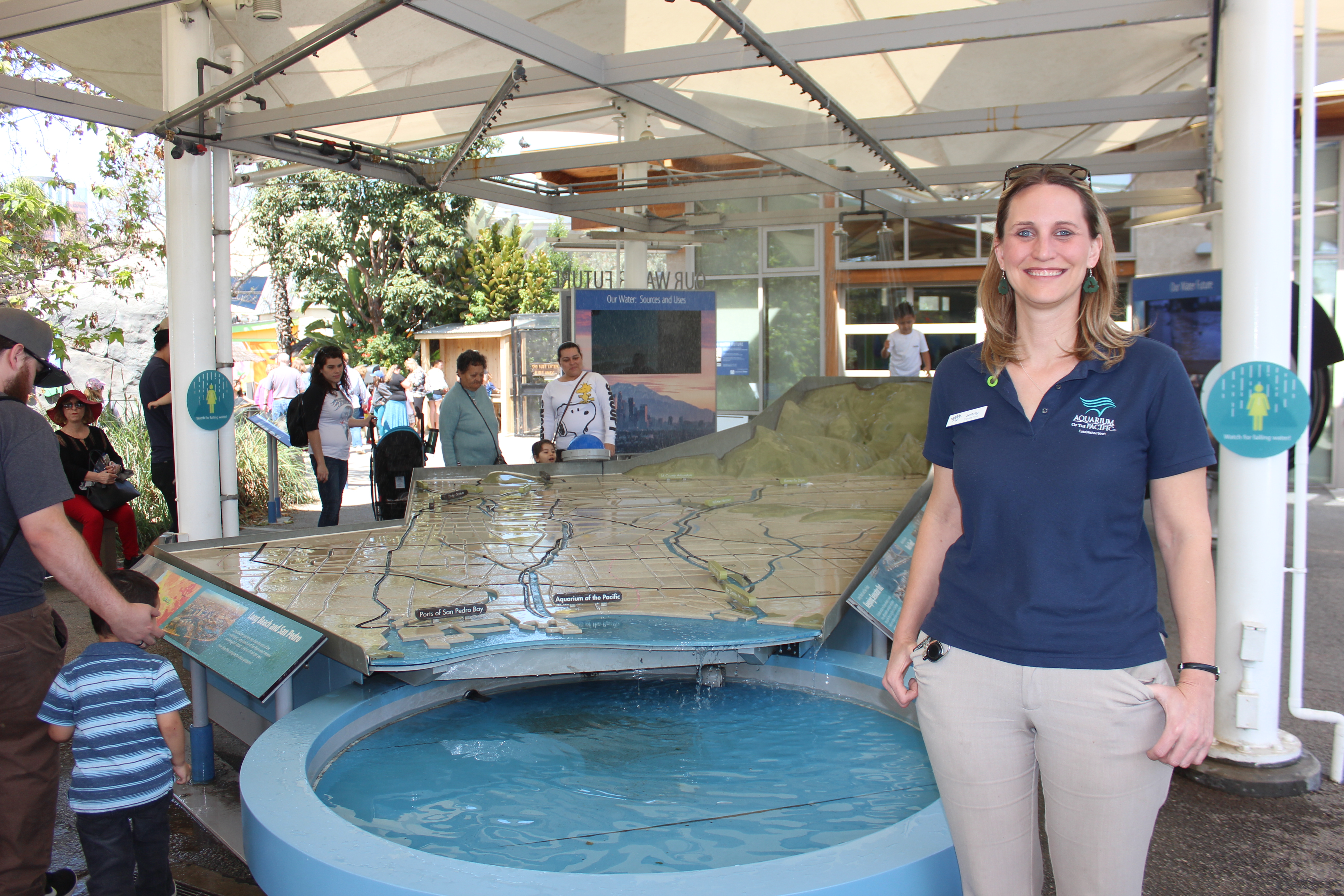 In the spirit of Earth Month, the City of Long Beach has created the #GoGreenPledge, which encourages residents to make a personal commitment to conserve resources and reduce waste during the month of April. Residents can commit to as many as six pledges outlined by the city's office of sustainability. "We're asking people to replace car trips, volunteer at some events, plant native plants, refuse to use plastics, take shorter showers or contribute to the [city's] climate action and adaptation plan," Courtney Chatterson, communications specialist for the office of sustainability, said.
Residents who sign up for a pledge on the sustainability office's website, longbeach.gov/sustainability, are entered into a raffle to win weekly prizes, including reusable items to help cut down on disposable plastic, hats and bike lights contributed by the public works department, and plant seeds from the El Dorado Nature Center.
As part of its continuing effort to restore Willow Springs Park, the office of sustainability is also holding a special event on April 20 called "Mulch the Gulch." From 9 a.m. to noon at 2755 Orange Ave., volunteers are sought to help spread mulch to fight weeds and beautify the park. Chatterson said April is a great time to welcome new volunteers and highlight the projects her office works on throughout the year, including an edible garden and native plant workshops.
"Since it's a long-standing and essentially national recognition, it's our opportunity to take advantage of people paying more attention to this stuff," Sustainability Coordinator Larry Rich said of Earth Month. "We get them to participate in more things and raise their awareness about small things that they can be doing. It's a busy month for us."
On April 20, Algalita Marine Research and Education, a local nonprofit, is participating in a large beach clean-up called the TrashBlitz. "We're partnering with one of our colleague organizations, the 5 Gyres Institute, which is launching a month-long project in the [Los Angeles] watershed," Algalita Executive Director Katie Allen said. "5 Gyres" refers to clusters of trash floating in the world's oceans. The project, which runs from April to May, intends to collect data on how much plastic is buried or floating in the coastal environment, as well as what brands and types are most represented.
Two more nonprofits, Friends of the L.A. River and the Surfrider Foundation, are also participating in the project at other beach locations, Allen said. "People are always looking for ways to contribute and volunteer beyond just cleaning up, so this is an opportunity for them to actually collect data that will hopefully back some policy."
At the end of the clean-up, Allen said Algalita plans to do an educational demonstration illustrating how much plastic has infiltrated the beach. "We bring these huge sand sifters out. . . . What we do with these is extract the microplastics out of the sand to show people," she said. The lesson, she explained, is no matter how many larger pieces of plastic are removed from the beach, little pieces continue to accumulate.
"Last year when we did this, we had Congressman Alan Lowenthal come out, and he was just floored by the amount of microplastics," Allen said. "His question was, 'How do we clean this up?' And it's just impossible." She clarified that Algalita and other organizations can improve the environment by picking up the plastic they find on beaches, but as long as the material continues to be used, it will find its way into the watershed.
This year marks the 19th annual Earth Day Festival at the Aquarium of the Pacific. On the weekend of the 27th, the Aquarium's Great Hall will be filled with vendors putting on demonstrations and information sessions about the environment, the ocean and climate change. This is the sixth year that Aquarium Education Coordinator Dr. Jennifer Lentz has managed the festival. "I do my best to vary the vendors so we get a variety of environmental booths representing," she said.
Honda is exhibiting its Clarity Fuel Cell, a hydrogen-powered sedan, in the Aquarium's front plaza. The mid-sized vehicle contains a hydrogen battery cell capable of refueling in five minutes. It has a range of over 300 miles, requires no electric charging and emits nothing but water, according to company specifications.
During the festival, visitors who drop off their electronic waste at the Aquarium receive $10 off adult admissions. Accepted items include computer monitors, cameras, laptops and cell phones. Batteries are not accepted, as they are classified as hazardous waste. Lentz also prefers that visitors refrain from bringing oversized items such as refrigerators or dishwashers. "That's a little outside our purview," she said. "Basically, anything people can easily carry in from their car that won't take a forklift to move [is acceptable]."
Aquarium President and CEO Dr. Jerry Schubel said that the annual festival helps people understand how their actions affect the planet. "Earth Day is an important opportunity for us all to reflect on our relationship with our planet and the species we share it with," he said.
When asked if Earth Day is about politics, Kathleen Rogers said that, by definition, it is political. "Yes, it's about policy, it's about politicians, it's about getting things done, but it is not partisan," she said. "In the United States, we have Republicans, Democrats, Independents and everybody in the middle of that, all doing Earth Day. It's not relegated to a political party."
Earth Day can be about protesting and signing petitions, Rogers said, but it's also about "making commitments, cleaning up, planting trees [and] educating your kids." Earth Day, ultimately, is about optimism, she went on. "[It's about] being forward-thinking and creating the kind of world we want to live in, not the one we spent 150 years of industrial development trashing. Industrial development was good, but the green revolution will dwarf it. Green energy and green living will make a lot of money for a lot of people if we do it right."