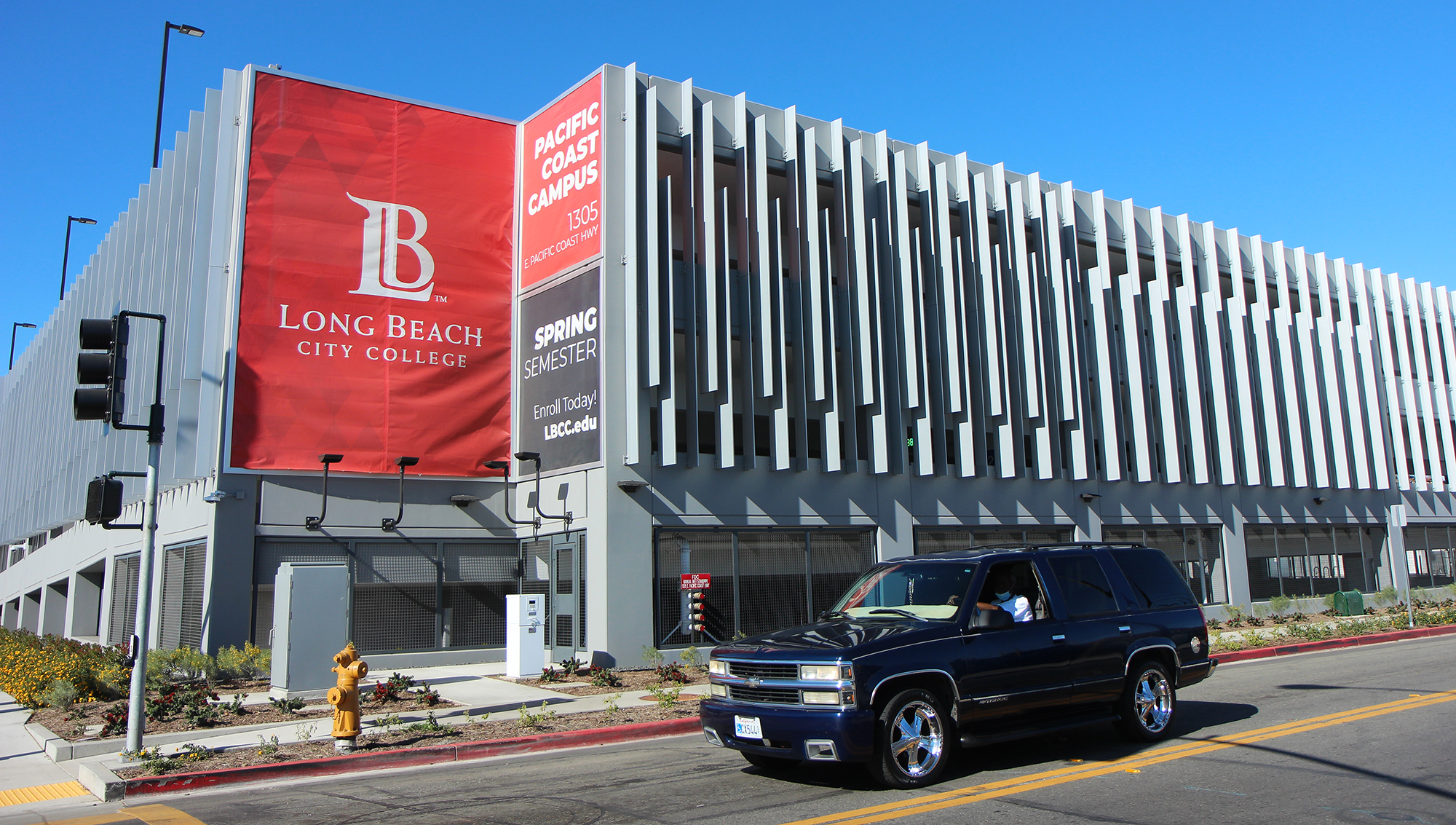 A $30 million gift from philanthropist MacKenzie Scott will help Long Beach City College offer a more equitable educational experience for students.
College officials spoke at the board's Wednesday meeting about how it plans to use the unrestricted gift, which was one of dozens that Scott doled out to schools across the country last summer.
Since the gift was first announced, officials said, the college has created an advisory group that solicited input from the community on how it should be spent—and the message has been that educational equity should be front and center.
"We felt that it was very important that when we received this gift, we did not want to have this be seen as being top-down, or that two or three people sat down in a room and came out and said, 'Hey, this is how this $30 million is going to be spent,'" Superintendent-President Mike Munoz told the board on Wednesday.
Through that process, three funding priorities came to light: improving student academic outcomes by addressing racial equity gaps, engaging in race-conscious and equity-minded practices that promote an inclusive and affirming campus environment, and increasing holistic support services for their most vulnerable students.
But allowing the money—which is the single largest donation the college has ever received—to be a source of ongoing revenue growth was also important to officials. To that end, Munoz said, up to $20 million will be invested for the long term. An investment firm will be chosen by the Board of Trustees following a request for proposals, which will likely be posted next month.
"This was important to the group because we don't want to see this gift as an ATM, where you just keep drawing from it, and when it's gone it's gone," Munoz said. "By investing, you can increase the corpus over time."
Several guidelines have been set to select the right investment firm, including socially responsible investing as well as involving the input of a representative from the advisory group.
Investment return metrics have been significantly impacted by the COVID-19 pandemic, resulting in widely varying projections for annual returns. Currently, the projected return on investment lies anywhere from $350,000 to $1.4 million per year.
Munoz said that officials feel comfortable going that route because while the money is unrestricted—meaning the college can use it however it wishes—the gift can only be received once.
"They made it clear that you can't go back to the well," Munoz said.
The rest of the funds, though, will go directly toward helping students in need. Specifically:
Up to $3 million will fund scholarship endowments for students who struggle with basic needs such as food or housing, have been impacted by societal systems like foster care and incarceration or come from certain minority groups.
Up to $3 million will go toward Equity Innovation Grants, a new source of funding available to students undertaking projects that "focus on innovation and large-scale change in alignment with equity funding priorities."
Up to $2 million will fund the Long Beach College Promise program, which offers LBUSD students a tuition-free year at LBCC, as well as a path to admission at CSULB so long as they meet certain requirements.
Up to $2 million will be used to invest in "Institutional Priorities." Munoz described this as "funds that align with our equity plan with other initiatives that are more global and at the institutional level that support closing equity gaps."
Board President Uduak-Joe Ntuk expressed support for the recommendations, but suggested that it would be beneficial for the Foundation to meet with the Board and discuss potential alternatives before coming to their final decision on the allocations.
Vice President Herlinda Chico, meanwhile, voiced her trust in the advisory board, saying she is comfortable moving forward with any decision that they made.
"The people that were on this [committee] are just incredible," Chico said, "with so many diverse backgrounds."