In 2013, Long Beach City College (LBCC) canceled 11 of its career technical education (CTE) programs. Now, with a tight labor market and high demand for workers skilled in the trades, the school is bringing back some of these programs this fall, as well as adding new ones.
Returning programs, some of which have been revamped and renamed, include welding, automotive technology and construction technology (formerly carpentry). New programs include advanced manufacturing and engineering technology. The latter, however, may in the future serve as sort of a revival of the school's aviation/aerospace technical program, which was among those continued in 2013, according to Gene Carbonaro, dean of career technical education, who explained that the program has an aviation/aerospace focus. Each of these programs offer associate degrees and certificates. All CTE programs are located at the college's Pacific Coast Campus on Anaheim Street.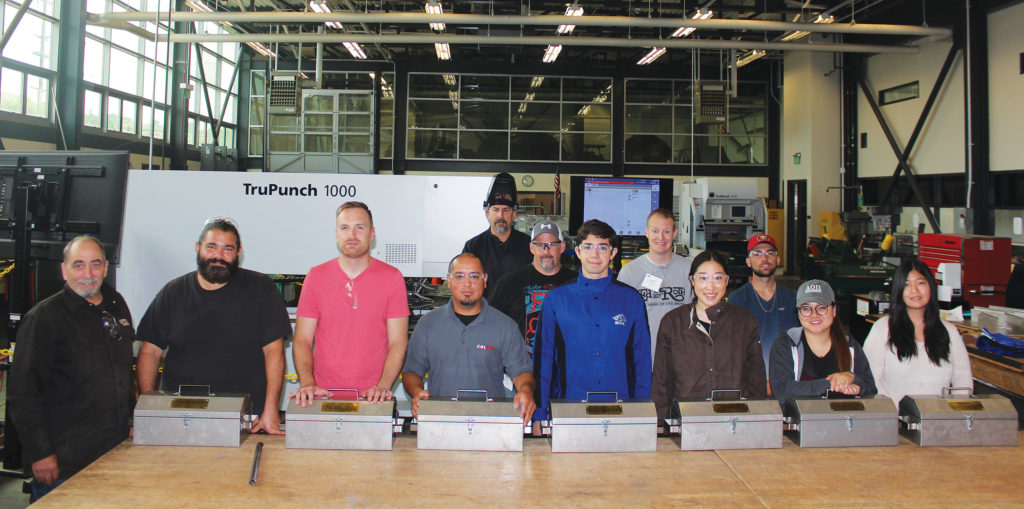 In October, a new building for CTE programs is being constructed at LBCC's Pacific Coast Campus off Anaheim Street, which upon completion will enable the college to reboot the discontinued HVAC (heating, ventilation and air conditioning) program.
Demonstrating the industry demand for trained workers in the trades, Carbonaro noted that his department has recently received inquiries about potential partnerships from major firms including Gulfstream, which employs several hundred people at its Long Beach Airport facilities, and Mercedes-Benz USA, which operates its regional headquarters less than a mile away from LBCC's liberal arts campus. Virgin Orbit has already signed on as a partner for engineering technology.
The college is working on a number of potential industry partnerships through which companies agree to provide facilities or equipment to assist in student training, thereby creating a potential talent pool for them to benefit from. According to Carbonaro, the college is seeking more such partnerships.
In order to meet the employment needs of local aerospace/aviation firms, such as Gulfstream, for example, LBCC would require donated space at the airport, he noted. "We would love to bring it back immediately, we just don't have space on campus," Carbonaro said, referring to the former extent of instruction through the aviation/aerospace trades program. The space formerly used for those courses is now occupied by the advanced transportation technology program, which teaches students skills related to vehicles powered by electricity, compressed natural gas and other alternative energy sources. "I don't want to spend a lot of money right now unless we get some firm commitments from the industry," Carbonaro said.
There is already interest. Carbonaro said he is working with Gulfstream on a potential partnership. The firm reached out to LBCC due to a need for skilled employees. "They showed us all the data of all their employees' retirements coming up these next five years. They are going to struggle for employment," the dean said. "They had a fair [about] six months ago and they had nobody apply." He noted that technical jobs in the aerospace industry are high-paying, in addition to being in high demand.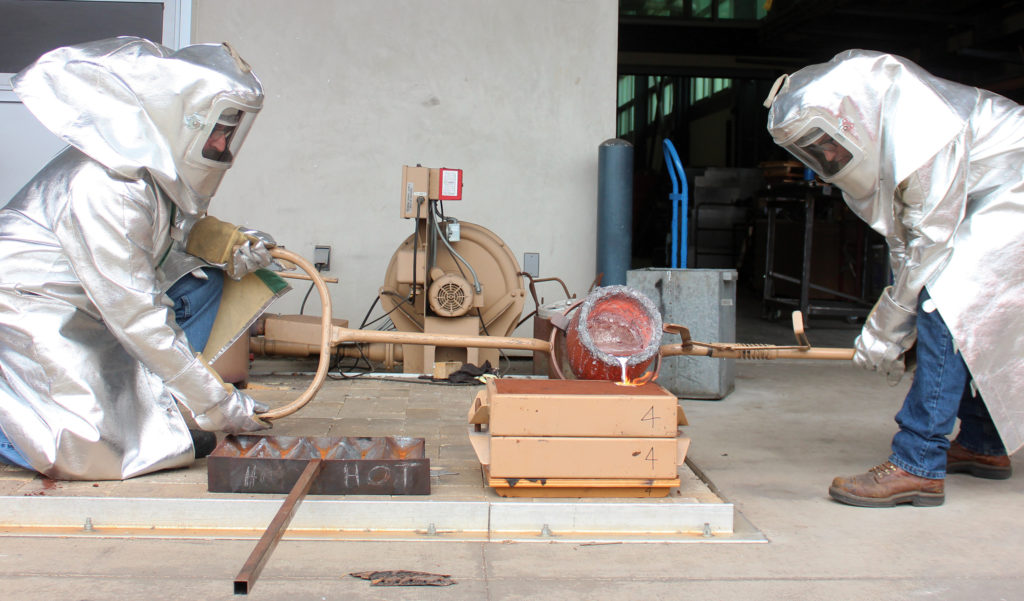 In order for new CTE programs to be approved by the college administration, Carbonaro said he must provide evidence of employment demand in related fields. "If the data is not positive, we won't start a program," he said. "All these programs we created have 6-10% job [increase] outlook for [about] the next 10 years. That's why a lot of them are coming back."
For example, the number of welding jobs is expected to increase by 8% through 2022, with nearly 4,500 annual openings, according to data Carbonaro provided from the Los Angeles/Orange County Center for Excellence. The median hourly earnings for these jobs ranges from about $17 to $ 29 per hour. The construction technology sector is expected to experience a 5% increase in jobs over the next five years, with more than 10,000 annual job openings.
While overall enrollment at LBCC has been down for the past few years, enrollment in CTE programs has been increasing, according to Carbonaro. In particular, the dean is "amazed" by the enrollment in the automotive technology program for the fall.
While there is high demand for employment in technical fields, Carbonaro noted that LBCC is still working to more successfully pair students with employment upon completing their studies. "We're getting better at it, but we don't have a steady pipeline [of employers] yet. . . . We're working on it," he said. "Obviously the local unions pay really well. Our goal was to try to get them in these union jobs as an apprentice and then move their way up. So that's our big push."
Businesses interested in partnering with CTE programs can contact Carbonaro at 562-938-4624. Students interested in the programs may call 562-938-4380.