The Long Beach Economic Development Commission is expected to approve a draft economic development blueprint at a special meeting today, March 14, or at its regular meeting on March 28. The document is scheduled to be considered by the city council at its April 4 meeting, according to the commission's chair, Randal Hernandez.
Since its formation by Mayor Robert Garcia in 2015, the commission has been tasked with weighing in on city issues such as minimum wage hike timelines and international flights at Long Beach Airport. However, its main purpose is the development of an economic blueprint for the city in an effort to foster economic growth.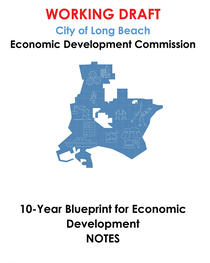 Beacon Economics was awarded a $100,000 contract to collect economic data in a two-phase study. Phase one was presented to the commission in October of last year and included a macro look at the economy. Phase two was presented to the commission in December and focused on a micro view of city economics.
Based on Beacon's findings, the commission identified several focus areas for the blueprint, including growing business sectors, jobs and education, business environment, infrastructure, and business assistance and resources. Through various panels and meetings regarding each focus area, the commission's draft report will include near-term opportunities for economic growth and preliminary policy recommendations for the city council to consider.
Following are comments about the Draft Blueprint from four members of the economic development commission.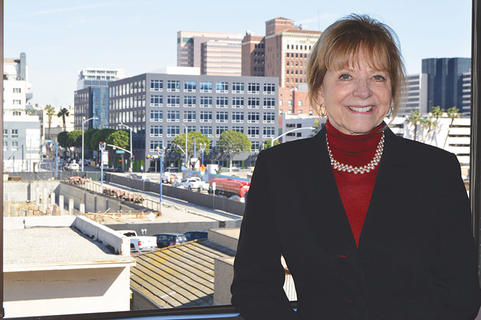 California continues to see strong purchase interest from investors and nowhere is commercial activity more apparent than in Long Beach. From uptown (North Long Beach) through mid-town (Central Long Beach) to a new and exciting Downtown area, development is taking center stage in the region. Beginning with the now-famous Downtown Plan, city planners – guided by the city council – crafted a vision to encourage businesses to locate in Long Beach. The results of this strategy set up a streamlined permitting process, created a master plan for the area and attracted major developers for residential and mixed use projects. This master plan approach is now taking place in other areas of the City to increase the standard of living for all while preserving the historic characteristic of vaired neighborhoods and enhancing the quality of life for the residents of Long Beach.
What will Long Beach look like in 10 years? The EDC blueprint envisions an educated work force, a thriving economy, and economic inclusion in jobs, housing, and quality of life. As a small business owner, I'm looking forward to the success of the Blue Print which is dependent on collaboration of the business community, government, and institutions working together for Long Beach to thrive.
Becky Blair, Vice Chair
Long Beach Economic Development Commission
President & Principal
Coldwell Banker Commercial BLAIR WESTMAC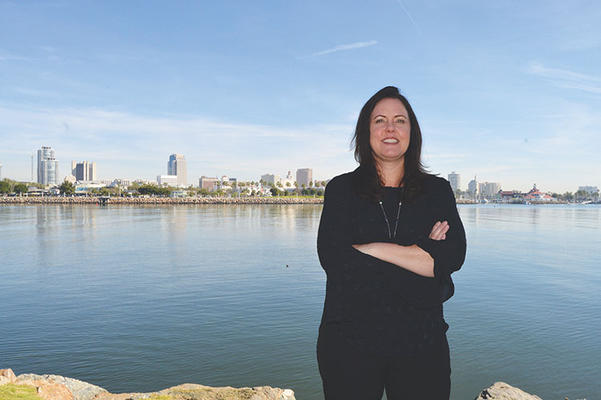 It has been a privilege to work on the Economic Development Blueprint, which is a 10-year high-level, strategic plan to encourage and direct the economic growth of the entire City of Long Beach. The Blueprint has been created through many hours of input from residents, industry experts, nonprofit groups, business groups, community leaders and focus groups.
We studied the current economic data for Long Beach and looked at best practices from other cities. We then carefully thought through how we could encourage new industry development and grow current industries, while weaving it all into the unique fabric of the city without destroying what makes Long Beach so special. Long Beach is a unique, diverse and proud city made-up of many small businesses. We want to preserve this.
A priority that we repeatedly heard from current business owners and developers in the city is the need to improve the current city permit and development processes and make related activities more user-friendly and online assessable.
We also understood that economic development goes hand in hand with many issues from education, infrastructure, zoning and city planning to improved quality of life.
We know that a rising tide lifts all boats and that is ultimately what we want to achieve with the Economic Development Blueprint.
Kristi Allen, Commissioner
Long Beach Economic Development Commission
Vice President Hotel Operations
Ensemble Real Estate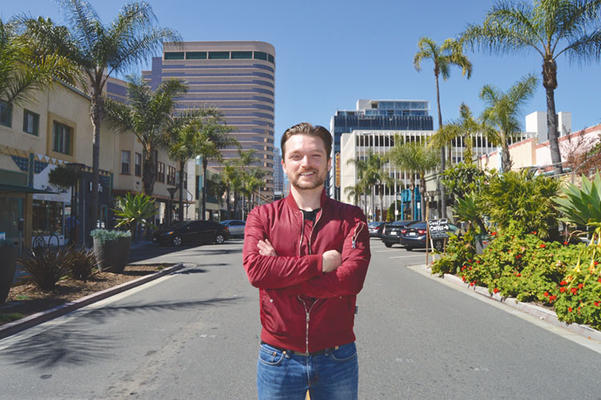 This blueprint process is hopefully the beginning of a long, mindful commitment by our municipal government and community to our city's strengths, social and economic. Our city has many advantages over other cities, both domestically and globally. Few cities are as diverse as ours, even fewer possess such a strong sense of community. Fewer still have as much untapped economic potential: locked up in our economic history and present story are rich, even radical experiences in manufacturing, technology, trade, health, education, sustainability and the arts. My hope is that this blueprint will serve as a catalyst for our city and community to come together and leverage our unique experiences in equally unique ways, driving our city forward, inclusively. Study thriving cities and you will see that the most successful are those that conscientiously choose to believe in themselves. If Long beach makes this choice, we'll be able to show the world what a thriving, caring, inclusive, sustainable, livable and innovative 21st century city really looks like. This entire planning process is a tremendous opportunity for our city; now's the perfect time for all of us to engage and become active participants in our future economic story.
Lincoln Bauer, Commissioner
Long Beach Economic Development Commission
Founder and Managing Partner
Innovatory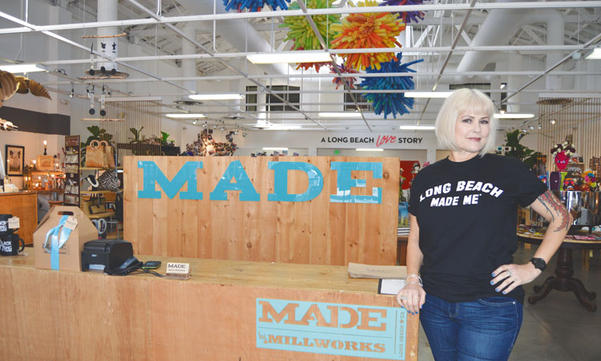 I am honored to be able to work with such a smart and hardworking group of people on this blueprint for success for the City of Long Beach on behalf of the mayor. This living, breathing document represents hours of listening to the economic needs of our city and setting forth an initial path to success. I am impressed with the ideas my commissioners, city staff, local and regional subject area experts and community groups shared that make up the work product we are soon to submit to the members of the city council.
Contained within the framework, there are bold objectives and high expectations, balanced in the areas of hard and "heart" data, and benefits for all stakeholders in the city for improved workforce education, increased business and development assistance, greater quality of life, inclusion and cooperation between the public and private environments, and impactful growth.  I am very proud to have been given the opportunity to contribute to the process and look forward to an active role in implementation.
Michelle Molina, Commissioner
Long Beach Economic Development Commission
Managing Partner
Millworks