Partners in the Long Beach College Promise, an initiative that prioritizes Long Beach Unified School District (LBUSD) students for acceptance to California State University, Long Beach (CSULB) and provides them a tuition-free year at Long Beach City College (LBCC), announced new enhancements to the program with Promise 2.0 taking effect next fall.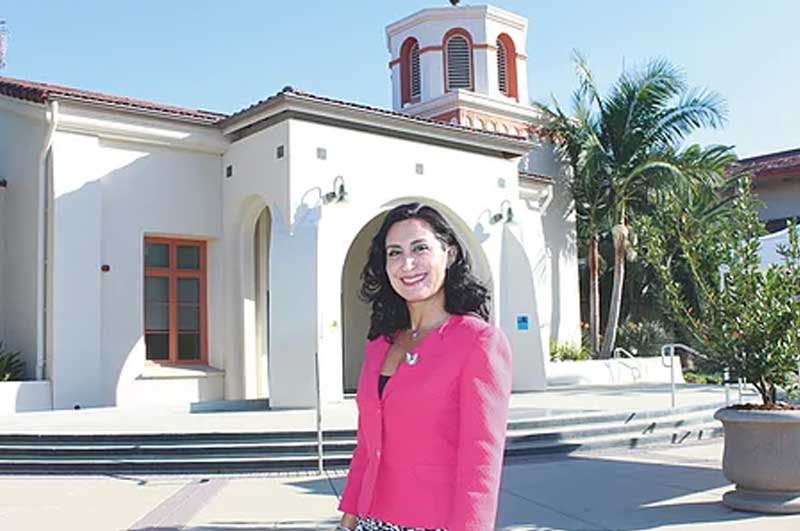 As previously reported, the Port of Long Beach has joined as an industry partner for Promise 2.0, and has been added to the current list of partners for the program, which are the City of Long Beach, the mayor's office, LBUSD, LBCC and CSULB.
The enhanced version of the College Promise will primarily provide local LBCC students an easier transfer to CSULB to complete their undergraduate degrees, according to a joint announcement from the program's partners.
Promise 2.0 allows LBCC students to transition to CSULB with 45 transferrable units. The transferrable units completed at LBCC are intended to allow students to complete course requirements for CSULB at a cheaper cost than at the university level.
The program will also provide local LBCC students with priority registration as well as access to CSULB events and amenities with student identification cards from the university.
A letter will be sent out to all LBUSD high school seniors graduating in spring 2019 providing information on Promise 2.0, according to LBCC Director of Community Relations and Enrollment Development Marcia Parker. Information sessions explaining details of the application process will also be provided for students.
"One of the phenomenal things Promise 2.0 is going to do for students is students are going to receive guidance from both institutions," Parker said.
Students who begin at the community college level tend to have a higher success rate for completing their bachelor's degrees than when they start out at a university, according to Dr. Kathleen Scott, vice president of academic affairs at LBCC. Scott said she also believes beginning higher education at the community college level allows for more individualized attention for students due to smaller class sizes.
"They come to us [at LBCC] sometimes not sure of what they want to do," Scott said. "And we have a lot of services to help students find a pathway for themselves and to be successful."
LBUSD Superintendent Christopher Steinhauser stressed the importance of the guaranteed 45 units for transfer to CSULB. "We also know that Cal State Long Beach is a very impacted campus, so if we can relieve that impaction by having the students take those courses at city college and still get the benefits of being an admitted student at Cal State . . . that is just a win-win for everybody," Steinhauser said.
Jane Close Conoley, president of CSULB, said that after Promise 2.0 students transfer with 45 units to CSULB, they can still receive their associate's degree from LBCC in what is called a "reverse transfer."
An associate's degree requires 60 units. That leaves only 15 units to take at CSULB for those transferring in from LBCC with 45 credits, according to Conoley. "In some cases, that can be an economic benefit for them if they are working," she said.
Conoley also looks forward to the opportunities for involvement from LBCC students in special events at CSULB. "They could come to athletic events for free and do other things that use their ID card in the same way that the students on our campus can do," she said. "So we hope that that increases their motivation to actually continue and to transfer over to Long Beach State."
Sunny Zia, president of the Long Beach Community College District Board of Trustees, also spoke about the importance of incorporating the port in Promise 2.0.  "With the port, we want to address the gaps in the workforce now and in the future, and be that pipeline that is set up for the high-skilled workforce that the port will need for maritime jobs," she said. "This partnership will really gear our students to have direct access to employers."
"Promise 2.0 is an extension of what has been happening in the past 10 years . . . and it ensures that students at community college have even more options to complete their degree," Mayor Robert Garcia said. "It is going to be a great addition to ensuring that people have access to quality education across the city."