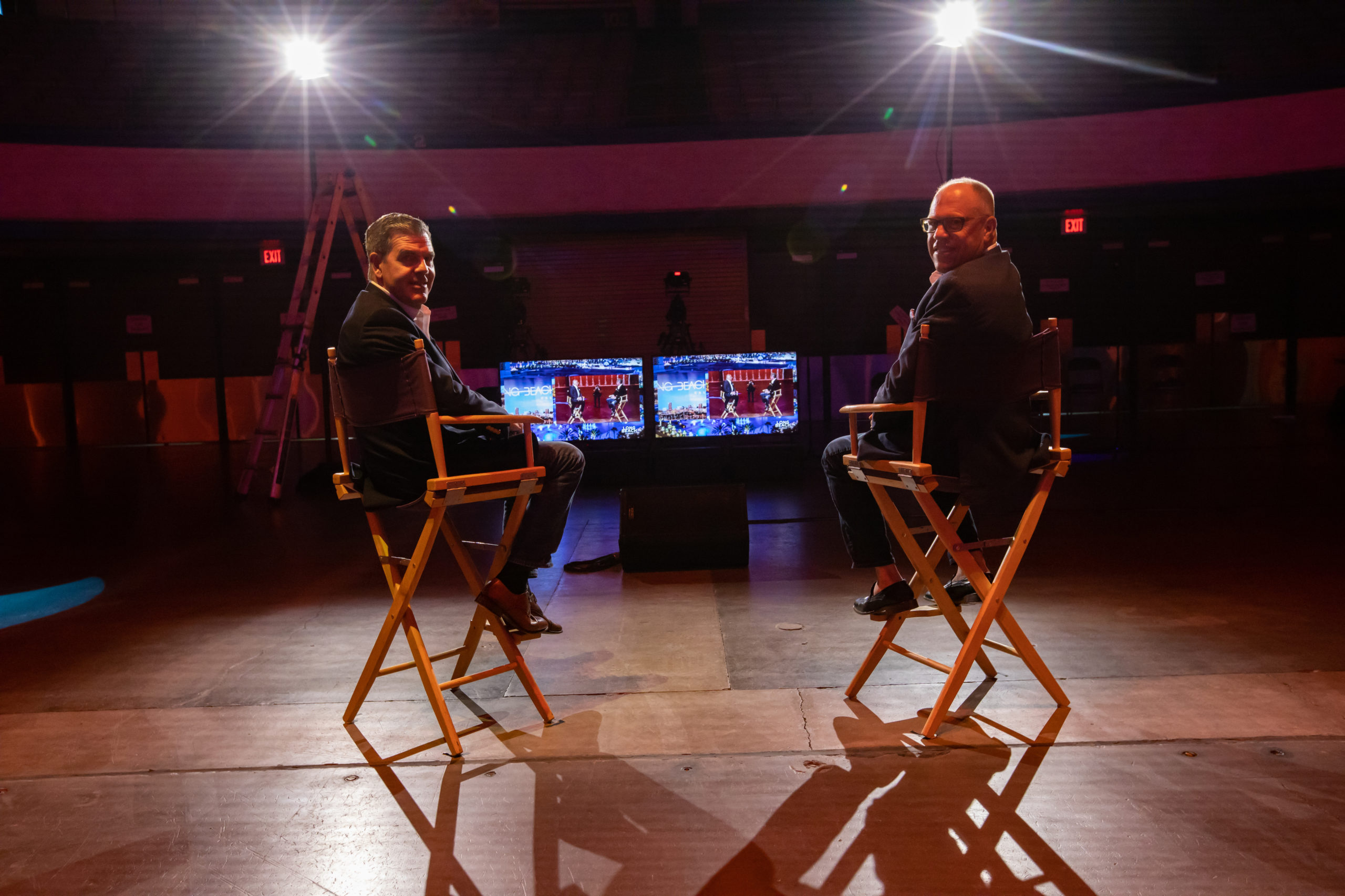 Large groups of people coming together for corporate meetings or conferences may still be a thing of the distant future, but that doesn't mean staff at the Long Beach Convention and Visitors Bureau have been twiddling their thumbs, waiting for the pandemic to end.
The bureau, which is responsible for marketing the city to event planners and visitors, is now offering an event solution for the pandemic era, and beyond.
As part of the new Long Beach Live concept, the center and bureau collaborate in planning "blended events" for clients who are hoping to host some of their guests and presenters in person, but broadcast meetings to a larger, remote audience.
"We believe that this effort will continue to save our clients money, but also help them with a technology they're unfamiliar with," Steve Goodling, the bureau's president and CEO, said.
Large events, including conventions and concerts, have been effectively shut down for the last eight months due to the COVID-19 pandemic, putting an array of people—from caterers to event planners—out of work. It will likely be  mid to late 2021 until some form of large gatherings can occur, and even then officials say precautions will still be in place.
Officials at the local CVB say the pandemic is likely to permanently change the way people think about large gatherings—and they want to be on the cutting edge.
Clients will now be able to use cameras and other equipment provided by the center, and take their pick of either pre-selected software solutions or programs they may already be familiar with, like the omnipresent Zoom meeting platform.
Moreover, Goodling said, "we view this as growing the actual attendance for the conventions." While there will be less attendees in person during the pandemic, he expects that more people will likely participate online than would be able to physically travel to the events.
Adding a virtual component has other benefits too, like easing interaction with the audience during presentations and panels, said Jeff Forney, the bureau's vice president of marketing, membership and special projects.
Using meeting software and social media plugins, as well as technology from the realm of gaming and esports, the bureau and center can facilitate Q&A sessions, polling and live chats.
Over the past few months, the Downtown facility has been bolstered with new bandwidth capabilities, increased installation of lighting in all venues, a stand-alone studio, an array of remote-controlled robotic cameras and production and editing space.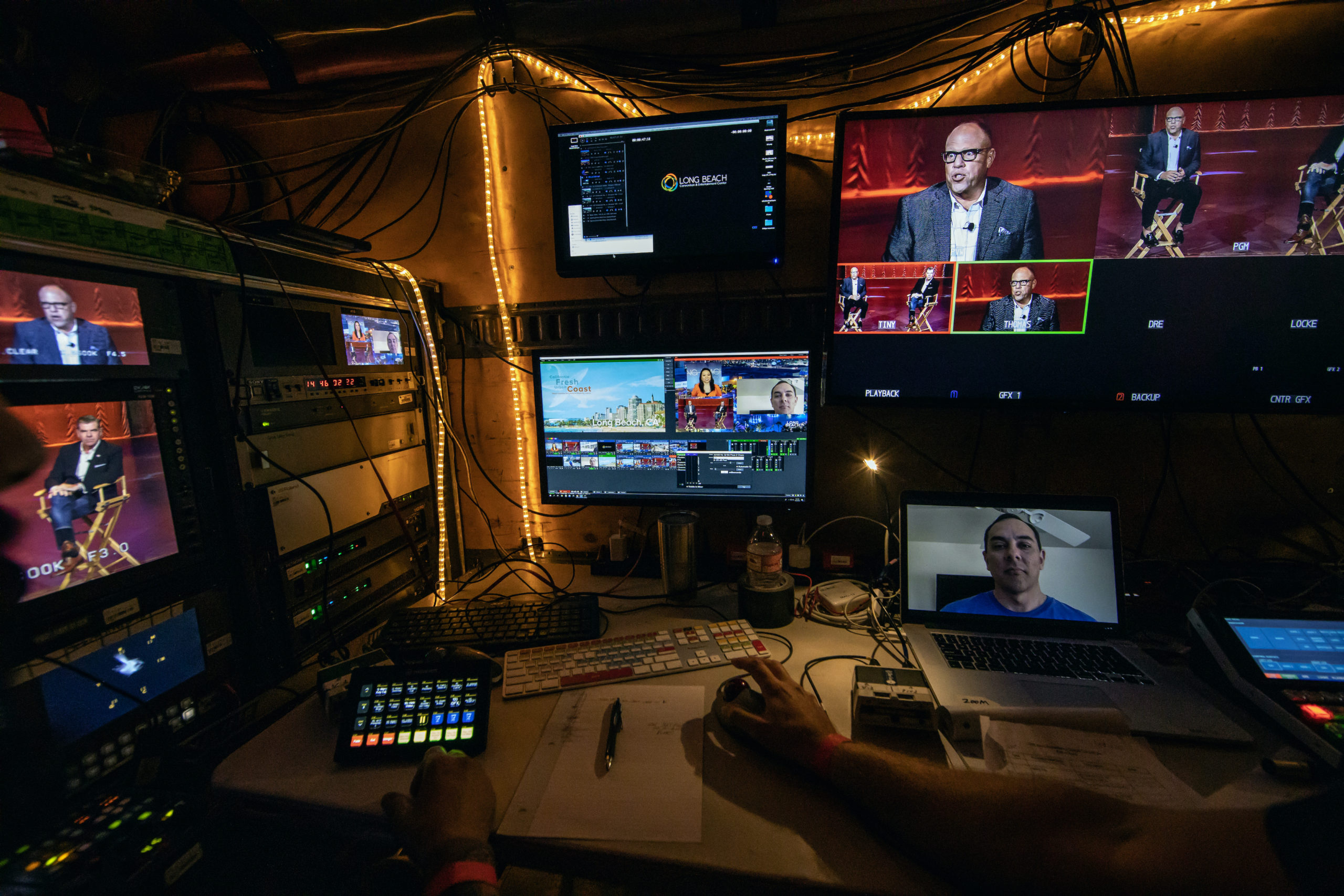 "It lets the audience know that their participation is important, they're being heard and that they're being seen," Forney said.
To help make the various parts blend together seamlessly, a new position was created, which also provided the bureau with a welcome opportunity to rehire a former employee who was laid off as a result of the pandemic.
Travon Jones, a former sales manager at ASM Global, who rose to the position of food and beverage operations director during his seven years with the company, will be leading the concept's implementation as the new director of creative initiatives.
Jones said his experience in the food and beverage department has equipped him with an organizational skill set that will serve him well in his new position. "There's a lot of logistics that go into that, so I think it's a perfectly smooth transition," he noted.
And to hear Goodling tell it, a transition is on the horizon, not just for Jones but for the convention business at large. With gatherings likely to be limited for a while to come, Goodling said he expects the blend of virtual and in-person programming to stick around.
It's unclear when the center will be able to host any portion of events in person again, but a poll of clients who already booked events for the coming years found that 55% are interested in using the new "blended" concept. Until then, the focus will be on facilitating virtual gatherings.
"COVID really accelerated the use of technology," he said. "We know that the people really like the autonomy that it's given them."