Amy Bodek, director of Long Beach Development Services (LBDS), is expected to be confirmed as the new head of planning for Los Angeles County by the County Board of Supervisors on December 5. In a call with the Business Journal, Bodek said she will stay on with City of Long Beach through the end of December, and will begin working at the county on January 22.
"I was contacted by the county in July to see if I would be interested in talking to them about the position and what that might entail, so this has been going on for a while," she said. "I wasn't really actively looking for anything. So it was quite nice that they reached out to me."
In her new role, Bodek will oversee the department of regional planning, which has about 200 employees. "It's a similar size [department] and it's a similar budget," she said.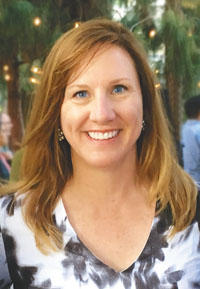 Amy Bodek (Photograph provided by the City of Long Beach)
Bodek said she expects to encounter projects involving a wider variety of land uses than she does in her current position. "I will be dealing with the unincorporated areas of the county. Most cities have their own planning regulations, so we would not be overseeing that," she said. The department manages a planning commission, zoning administrator hearings and an airport land use commission. The latter deals with projects adjacent to Los Angeles International Airport and the Santa Monica, Long Beach and Van Nuys airports, she explained.
When asked how long she has worked for the city, Bodek quickly rattled off that it has been 24 years, six months and 19 days. "I really enjoyed working for the City of Long Beach and the city has been very great to me and my family over the years," she said.
"It has been a joy, honestly. It has been frustrating and joyful," Bodek said of her time working for the city. "And you know, my time here has been really rewarding. What I am most sad about leaving is, you know, I have an incredible team and an incredibly dedicated staff. And I have been really fortunate to be able to work with these folks who really do try to do the best that they can for the city. So that is going to be kind of hard. But on the other hand, I am ready for something new."
Bodek plans to remain a resident of Long Beach, where she has lived for 25 years. "I'll be taking on a different role as a private citizen. But I frankly still intend to use my voice to advocate for a lot of the great things that the city is doing," she said.
Bodek has begun transitioning some projects and documents to LBDS staff. She estimates that City Manager Pat West will identify an interim department director in a couple of weeks.