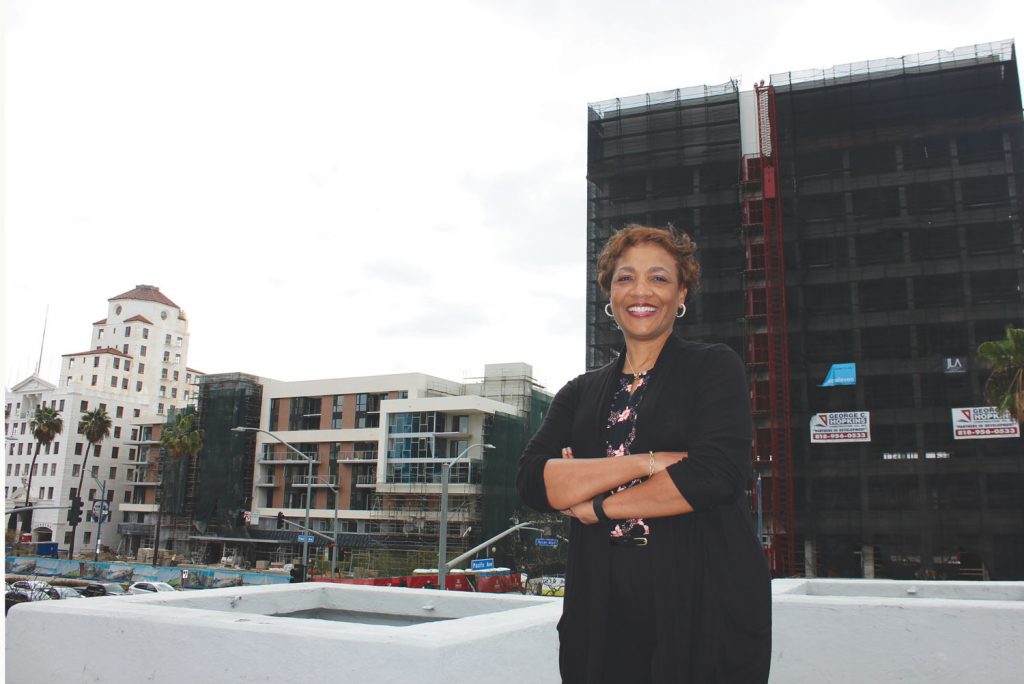 (Click here to download development project list)
With thousands of residential units and millions of square feet of commercial real estate under construction or in the pipeline, Long Beach is experiencing a level of development not seen in over a decade, according to city staff.
"There is a really broad range of development throughout the city, but a lot of it is focused in the downtown," Linda Tatum, director of Long Beach Development Services, explained. "We have a very business-friendly mayor and city council that realize the benefit of new development and what it brings to the city and their long-term vision. They're trying to . . . move Long Beach out of the shadows of being a second thought to the City of Los Angeles in terms of the quality of development and the quality of life in this community."
In 2019 alone, weather permitting, 1,421 residential units are expected to come to market, according to city staff (see development list following this story). An additional 5,233 residential units are under construction, approved or proposed throughout the city. Housing types range from extremely low income to luxury, including senior and veteran housing, artist lofts, apartments, condominiums, townhomes and single-family homes.
Citywide, 1,269 hotel rooms are proposed, 1,104 of which are in the downtown core. With retail and event space, the hotel projects contribute to the more than two million square feet of industrial, retail and office space under construction, approved or proposed throughout the city. In fact, almost every area of the city is experiencing investment by developers, as is evident by the development list.
These figures do not factor in two major developments that remain in preliminary planning stages: the civic center midblock project on the site of the current city hall and Urban Common's Queen Mary Island. Between these two projects, there have been talks of hundreds of additional hotel rooms and residential units, as well as hundreds of thousands of square feet of retail and event space.
The city's creation of development plans, such as the Downtown, Midtown and Southeast Area Specific plans, have paved the way for today's high level of development, Tatum explained. "It's one thing to say, 'Gee, I support development and I'm business friendly and I want it,' but it's a whole other thing to invest in creating and adopting plans that facilitate and make development happen," she said. "And that's one of the key components of why we are seeing the kind of development we are."
Long Beach's continued economic expansion is fueled by an "ecosystem" of businesses, investors and residents who are attracted to the atmosphere of an urban, waterfront metropolis, according to Stepp Commercial President Robert Stepp, who has closed numerous multi-million dollar transactions of multifamily properties in Long Beach. Being centrally located between Los Angeles and Orange counties, the city appeals to residents working in either market. In recent years, due to its relative affordability and its unique position as the only urban center located on the waterfront between San Diego and San Francisco, more investors have taken notice of Long Beach, Stepp explained.
"The city's business-friendly efforts have been successful in attracting and retaining world-class corporations, and we've seen an influx of a professional, highly skilled workforce that is now drawn to high-quality employment opportunities in Long Beach itself," Stepp said. "This new demographic is seeking areas of Long Beach that offer walkability and bikeability to the new, hip restaurants, coffee houses, wine bars, craft cocktail bars, art galleries and eclectic boutiques that are emerging not just in Downtown Long Beach, but across the city."