From the gondoliers shuttling through the Alamitos Bay to the small boutique hotels downtown, companies in Long Beach's tourism and hospitality industry have seen an uptick in out-of-the-area visitors. From the East Coast to the western shores of Asia, Long Beach is garnering attention nationwide and even globally.
This trend is both reflected in and driven by the national and international press coverage the city has received. Bob Maguglin, director of public relations at the Long Beach Area Convention & Visitors Bureau (CVB), said targeted outreach to travel and lifestyle writers has been key to securing coverage that highlights what Long Beach has to offer to everyone, from pet owners to the LGBTQ community.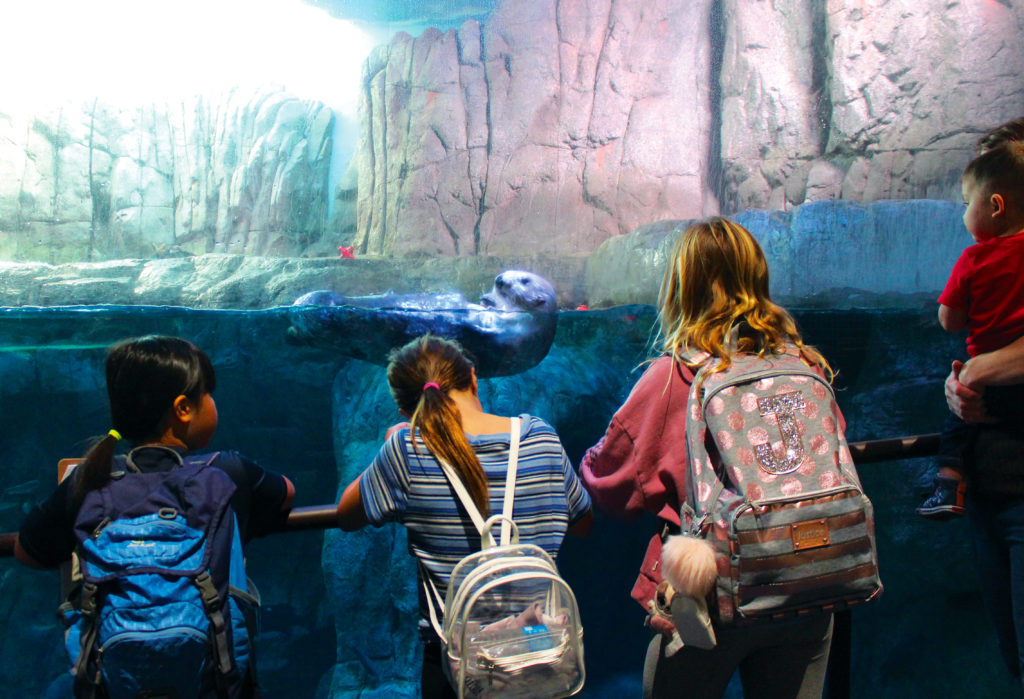 "We try not to use a shotgun approach," Maguglin explained. Instead, the CVB prepares customized trips for writers based on their area of interest and expertise. One time, he remembered, he took a group of German entertainment writers to Joe Jost's to see the booth made famous by the movie "The Bodyguard." Another trip, this one taken by an Australian travel writer, was designed to showcase the ease of traveling from Oceania to Long Beach via Honolulu. Last year, Maguglin said the CVB hosted a total of 139 journalists on such trips. "That's why we're getting the kind of coverage that we do, because we're extremely active in bringing in those writers," he noted.
Many providers in the area credit the CVB with guiding the spotlight toward Long Beach, while also noting the role individual companies have paid in accomplishing that goal. "It's a combined effort, it's noticeable and we need to continue on that," Nilda Parrado Langston, vice president of Harbor Breeze Cruises, told the Business Journal.
In addition to articles about Long Beach in publications ranging from The New York Times, The Washington Post, USA Today and many others, ads in magazines and newspapers have done their share in drumming up interest. Harbor Breeze Cruises is one of the companies that has partnered with other organizations in the area, such as the Aquarium of the Pacific and the CVB, to maximize the impact of its advertising.
"In the past, several entities in Long Beach would advertise separately," Maguglin said. As a result, advertisements for Long Beach accommodations and attractions were often small and scattered throughout different publications, he explained. "So we put together a program where, by combining our resources, we get a whole page or two-page spread ad in these publications, which really grabs the attention."
These strategies have shown success. "I don't have a system in place to accurately measure where tourists come from, but from my observation, out of the country visitors have increased," Debra Fixen, general manager of Shoreline Village, said. "Hearing someone on the boardwalk speak in a foreign language [happens] almost daily." Merchants' sales at the waterfront shopping mall have steadily increased, she noted. Long Beach's growing popularity comes as no surprise to Fixen.
Across the board, tourism companies told the Business Journal that they've seen a noticeable increase in out-of-the-area visitors. Many considered the transformation of downtown to be a key factor driving this development. "When I got here, there wasn't a single building between the Aquarium, the Aquarium garage and the civic center," Aquarium of the Pacific President and CEO Jerry Schubel remembered. "The city is maturing."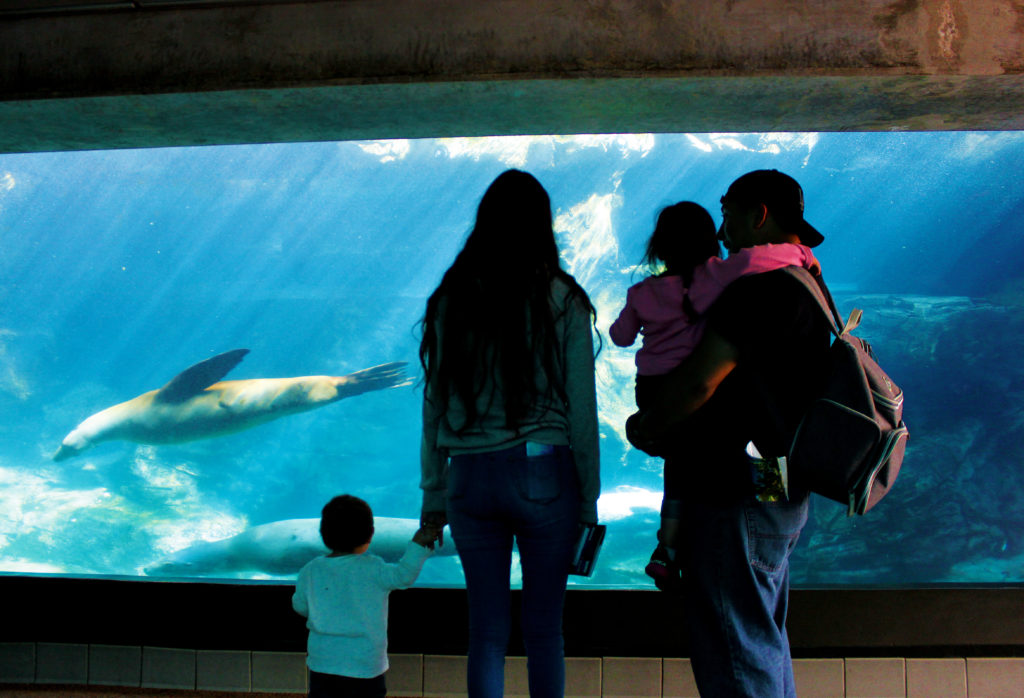 Larry Black, owner of the historic Varden Hotel in Downtown Long Beach, agreed. "When I first purchased the Dolly Varden, people looked at me and said: you're going to what part of town?" he remembered. Once a low-budget boarding house, the Varden has become a go-to for business and leisure guests, Black noted, especially among European visitors, who value the experience of staying at a small, boutique hotel. The area around it has developed in a similar fashion. "The transformation is extraordinary," Black said.
"Long Beach has done such a fantastic job of cleaning up the town and making it exciting for people to come," Greg Bombard, president and CEO of Catalina Express, told the Business Journal. California's temperate climate and the variety of water sport activities available on Catalina Island have helped cement Long Beach's position as a full-package destination, Bombard noted. "I think it plays well together," he said. "We're very fortunate in what we have available to us."
The attractions surrounding Long Beach have added to its appeal, according to Bruce Baltin, managing director of CBRE Hotels. "Southern California in general has had a really strong growth in tourism, both domestically and internationally. Long Beach is perfectly positioned to be a beneficiary of that," he explained.
"Many visitors who come to Southern California look for a variety of things to do. They may want to go to Disneyland, Universal Studios or Seaworld, but they're also looking for authentic neighborhoods," Baltin noted. Long Beach neighborhoods, from the East Village Arts District to Belmont Shore, fit the bill. Black echoed that assertion, emphasizing the city's convenient location at a short driving distance to many of Southern California's main attractions. "People are using Long Beach as home base now," he said.
Once visitors arrive in the city, they have an opportunity to explore local offerings and some touring companies even bus travelers directly to Long Beach attractions. That has been the experience of Michael O'Toole, co-founder and owner of The Gondola Getaway, who has seen his business grow significantly as tourist groups from Japan, Greece and Germany, among other countries, are shuttled directly to his dock.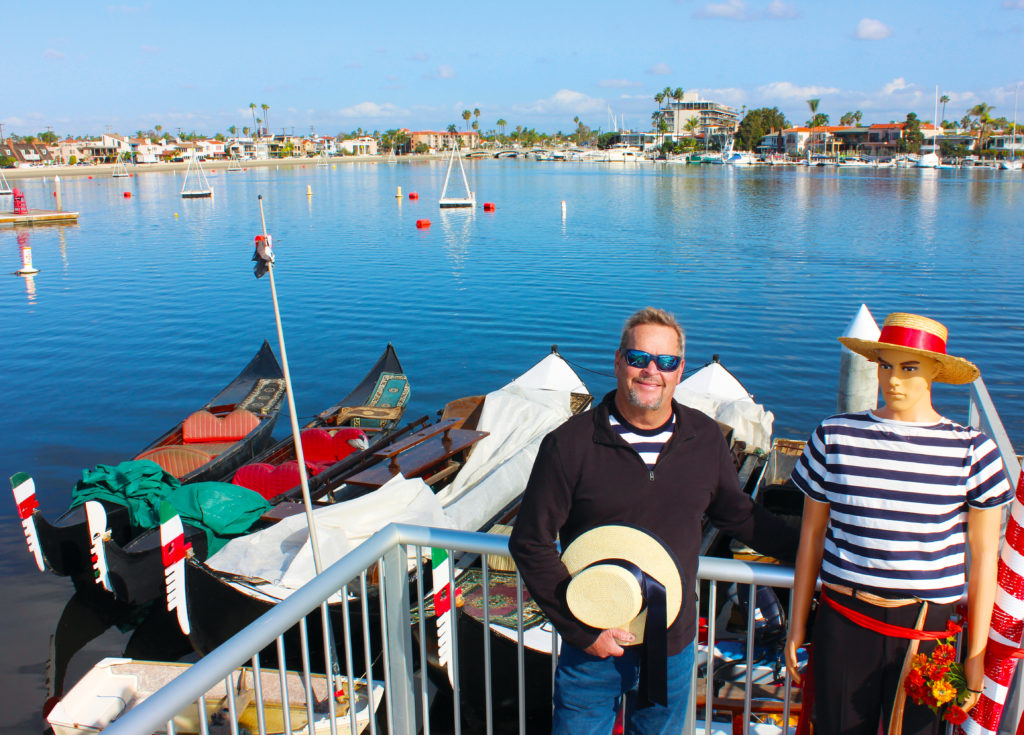 Previously focused on providing a romantic dinner experience for couples from the region, outside visitors now make up a larger portion of the company's business, O'Toole noted. "We've drastically expanded our daytime business and a lot of the daytime business are the travelers," he said. However, romantic evening trips remain a core part of the business and have also begun to attract international visitors, especially from the United Kingdom and Russia, O'Toole pointed out.
The city's diverse dining options are drawing additional visitors to Long Beach, Maguglin noted. "Long Beach is really finding its place as an art and dining center for Southern California, with restaurants that are now garnering national attention," he said.
Taylor Woods, principal of Urban Commons, which operates the Queen Mary, confirmed this trend. "It's exciting to see Long Beach itself is thriving as more of a foodie destination, and we've enjoyed adding more entertainment to the ship, too," Woods said. In collaboration with California festival giant Goldenvoice, Urban Commons has organized a number of music festivals on the historic ship in recent years. "As more attractions, restaurants, retail and other entertainment are brought into and grow in Long Beach, we'll all be able to continue building awareness for what an amazing destination Long Beach is for families and individuals of all ages, from all over," Woods enthused.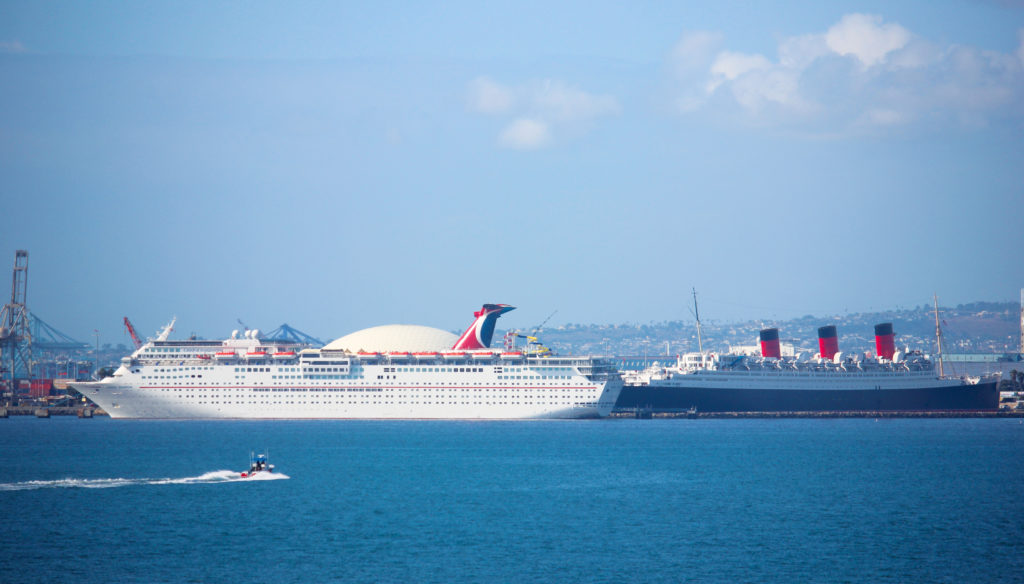 Whether they go on a gondola ride through Naples, take a whale watching trip in the San Pedro Bay or dance on the deck of the historic Queen Mary, visitors to Long Beach are guaranteed a unique experience. "It's memorable. A visit from outsiders to Long Beach is memorable, they refer us and they come back," Parrado Langston said. "Long Beach can offer a very complete experience."
The key, Schubel noted, will be to keep the attention of the diverse and sophisticated demographic of travelers the city has been able to attract in recent years. "I think we're finally becoming a destination for people from outside of Southern California," he noted. "We just have to make sure we continue to meet their expectations."