Community members rallied in September to raise nearly $1 million for more than 75 nonprofit organizations in the city on Long Beach Gives Day, according to Julie Meenan, executive director of the Josephine S. Gumbiner Foundation. Amid the campaign's success, Meenan also highlighted potential improvements for a possible sequel to the crowdfunding effort.
Long Beach Gives was a 24-hour online fundraising campaign that provided local nonprofit organizations an opportunity to raise funds and engage with the community. The campaign was held on September 19, dubbed "Long Beach Gives Day."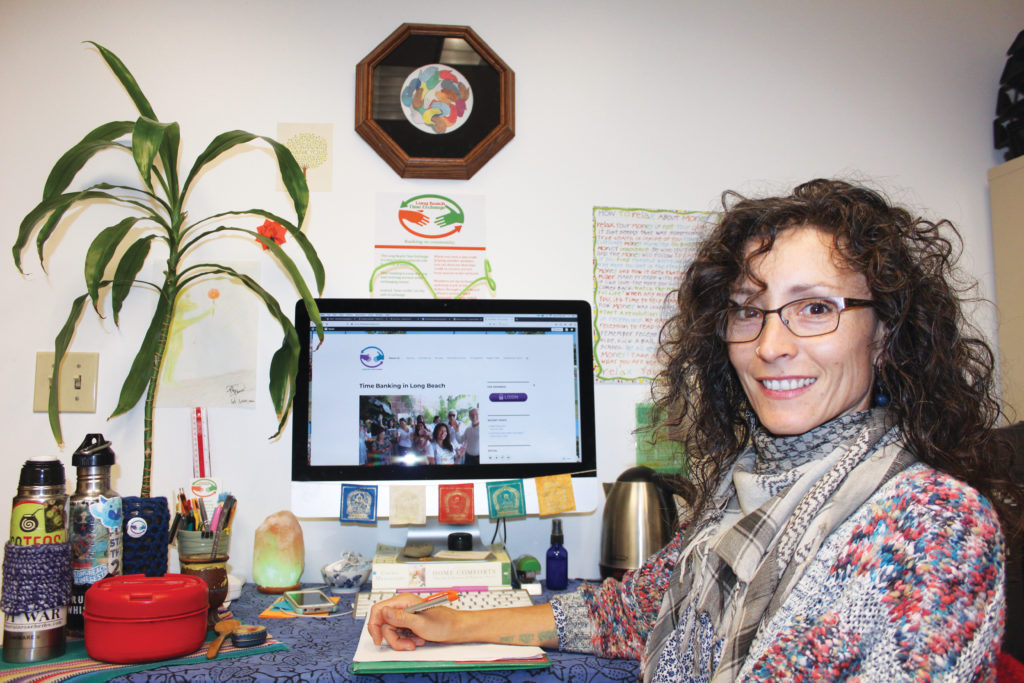 The philanthropic nonprofit Josephine S. Gumbiner Foundation, whose mission is to enrich the lives of women and children in Long Beach, spearheaded the campaign alongside other partners such as The Nonprofit Partnership, Long Beach Community Foundation and Funraise; the latter provided the online platform for the campaign.
Meenan said she conducted a feasibility study on the implementation of a crowdfunding campaign in Long Beach in 2016, when she was pursuing a master's degree in social work at California State University, Long Beach. She drew inspiration from similar campaigns, such as an initiative in Monterey County, in developing a model to execute this effort locally.
After years of planning, including establishing a steering committee to organize the details of the campaign, the Josephine S. Gumbiner Foundation and partners settled on September 19 as Long Beach Gives Day, Meenan said. The partners raised $120,000 from grants and sponsorships to cover the cost of launching the campaign and other services, she noted.
Local nonprofits created their own online profiles for their Long Beach Gives campaign page. Representatives from each organization then participated in workshops to learn more about using the webpage and social media tools to promote the campaign.
All told, Long Beach Gives raised $822,605, with $418,183 in online donations and $404,422 in offline donations, Meenan said.
Long Beach Gives' top earner was Rising Tide, an academic-centered organization located at the Marguerite Kiefer Education Center at 607 E. 3rd St. Rising Tide earned more than double its $25,000 goal: a total of $52,748 in donations. "We felt blown away," Adele Langworthy, executive director of Rising Tide, said. "It was like, 'Are we really looking at it right?' We found it very encouraging for what we're doing."
Rising Tide offers local students free programming, including homework assistance, tutoring, food and other resources, Langworthy said. The staff consists of high school students, young adults and parents who have an interest in education. The organization aims to maintain a 4:1 ratio of students and staff, she added. Over the years, Langworthy realized a ratio of four students and one staff member led to more positive student outcomes. "[The students] improve and thrive," she said. "And our staff is solid. They give back to the community."
The donations will be used to fund staff positions, Langworthy said, adding how community contributions are going to directly benefit Rising Tide's mission to assist the region's youth. "The funds from the community are really going back to the community," she said. "We do our best work with kids in order to empower them. . . . We're giving them hope and showing them that someone believes in them."
Donations derived from the Long Beach Gives campaign also provided financial relief to one organization that was facing closure. The Long Beach Time Exchange, 425 Atlantic Ave., is a community organization that uses "time credits" to trade goods and services to residents and entities around the community, according to Micaela Salatino, project director of the organization. "It was about finding an alternative to money," she said of the organization's creation. "By participating in a time banking system, you create communities. Once you do an exchange with someone, it's different than just paying them money."
Various community partners are members of the Long Beach Time Exchange's network, Salatino said. By providing a service within this network, the time credits are "banked" and can then be exchanged for another service within that community.
However, the organization's funds have been dwindling for the past couple of years, Salatino said. The Long Beach Time Exchange's main source of funding came from the Building Healthy Communities Initiative, a 10-year, $1 billion community plan by The California Endowment established in 2010 to transform 14 state communities plagued by health inequities into thriving neighborhoods. Long Beach was one of those communities.
Salatino said the Long Beach Time Exchange has relied on the initiative since 2012 to fulfill its mission. "And now it's ending," she said. "We've known that this was going to happen. We have been preparing for this for the last couple of years. . . . We have been applying to a lot of corporate and foundation grants, and we just haven't had any luck."
Enter Long Beach Gives. When Salatino learned about the campaign, she jumped on the chance to participate. The organization garnered $5,062.30 from the community, slightly past its set $5,000 fundraising goal.
With this new funding revenue, Salatino said the organization has a new breath of life. Although still facing closure sometime next summer if a new revenue stream isn't established, the Long Beach Gives donations bought the organization more time. "Long Beach Gives has helped kick us forward to keep investing in our resources, fundraising and other services," she said. "Having participated in Long Beach Gives has given us a lot of tools. We have never done a social media fundraising campaign, and now with the tools that we got from Long Beach Gives . . . we're going to prepare another social media fundraising campaign for Giving Tuesday on December 3 and future ones."
The nonprofit Long Beach Organic, 5115 Marina Pacifica Dr., received $6,056.75 in donations, just above its $6,000 goal. Long Beach Organic participated in the campaign to raise funds for an eighth garden it is planning to open at 914 Redondo Ave. on an undisclosed date, according to Joseph Corso, garden director for the nonprofit.
The garden project's estimated cost is $10,000. The combination of a separate fundraiser for the project in the summer and the Long Beach Gives campaign has allowed the nonprofit to gather all the resources it needs, Corso said. "It's great to be able to start a garden with all the budget raised already," he said. "You seldom have that opportunity."
Meenan said the biggest win for Long Beach Gives was that it provided an opportunity for organizations to strengthen their capacity to promote themselves through social media. Many organizations used social media for the first time in order to publicize the campaign, Meenan noted. "That will last them going forward in all the work that they do," she said. "They have those tools and those assets now. I think that's probably the greatest impact, aside from earning these unrestricted dollars."
Although Meenan was satisfied with the campaign's results, she did add that condensing the entire fundraiser into 24 hours was a stressful process. Meenan also emphasized that, although teaching social media to participating organizations was beneficial, it was a time consuming and difficult endeavor.
Currently, the foundation is conducting an evaluation survey that will be completed in a few weeks to learn more about what worked with Long Beach Gives, Meenan said. She said it's likely the event will happen again next year, but a few more improvements need to happen beforehand.
"In the future, I think we really need to get the buy-in from the business community early on to have a broader reach and get them to sign on as sponsors and funders," she said. "It was a very hard concept to understand in year one. And the nonprofits who . . . took that leap and signed on didn't exactly know what they were getting into. It required a lot of their time and attention. . . . And then we need to reach out to the residential community, as well." Meenan noted that engaging a marketing expert would also be useful going forward.