With only a few guests checking in—or none at all—hoteliers in Long Beach have been working to find a silver lining during the pandemic: using the time as an opportunity to rebrand and complete millions of dollars in major renovations.
For the Hyatt Centric inside the Pike for example, a decision to close its doors when COVID-19 reached Long Beach in March meant that a nearly $10 million construction effort and rebrand—including a name change to Hyatt Centric The Pike Long Beach—could be expedited without having to work around guests.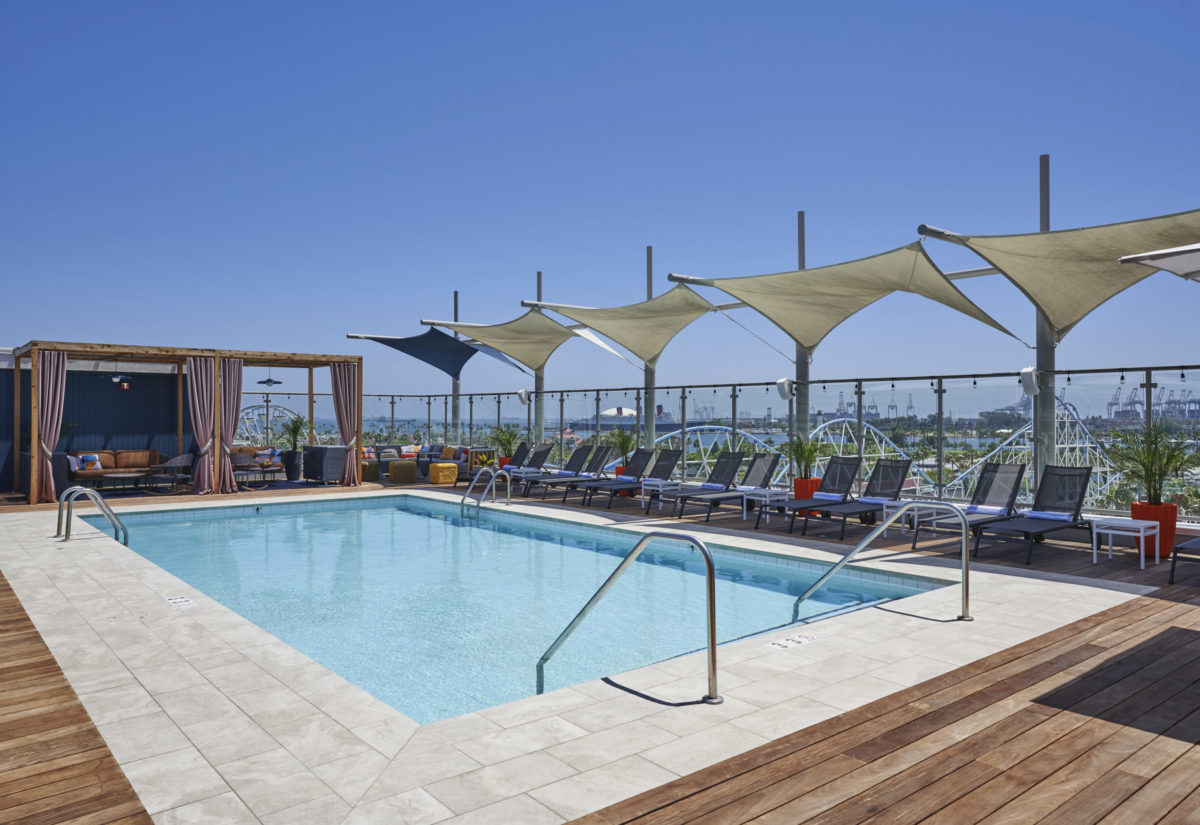 "It was a blessing in disguise to be closed the last four months with all the dirt and dust and jackhammering," said Jon Benson, area general manager for the Hyatt Centric and the nearby Hyatt Regency Long Beach. "This renovation gutted it back down to bare walls."
With its whole new look, the 138-room Hyatt Centric opened July 15, featuring nautical themes and subtle nods to Long Beach's history as a port town. The pool and rooftop deck were resurfaced, and a ground floor kitchen was replaced with a Watercraft Market and Lounge. Benson said the whole idea was to build an identity for the hotel that mirrors the locale.
"In retrospect, this hotel is kind of built for the world we have to navigate right now," Benson said, noting that many new features selected prior to COVID-19 happen to be easier to keep clean. "It is boutique and we have a couple of meeting spaces with limited capacity for intimate gatherings, and we can socially distance here pretty easily."
The Hyatt Regency, however, which Benson also oversees Downtown, does not have a reopening date set. The 531-room Regency caters to guests attending large conventions, Benson said, noting that it will be more difficult to reopen until health regulations are lifted that currently prohibit gatherings.
"We're going to be living with this for a while," he said. "I'm confident it will bounce back, but the climb out will be slow—it could take years."
Until travel picks up again, Benson said the Hyatt Centric is hoping to attract staycationers, especially since many families with children may have more flexible schedules this fall as students continue to learn digitally.
"The biggest thing as we reenter the game here is that we really want to become a fun environment for our locals," he said. "It's exciting getting back in it, despite the challenges ahead."
Rediscovering your own town is also something the Long Beach Convention & Visitors Bureau President & CEO Steve Goodling is encouraging. The CVB is planning a Summer Staycation campaign—but only when it's safe to do so—to promote supporting local hotels, restaurants, shops and attractions.
The organization also is building up an arsenal of virtual tours of the convention center and other city landmarks to help remotely book big conventions that may be scheduled years out. Goodling noted that his team will need to work hard to regain business that left California for states less impacted by the pandemic, but he remained optimistic.
"There is a light at the end of this," Goodling said.
In the meantime, the CVB is part of a coalition of convention centers in California working together to standardize cleaning processes and other protocols so that they are ready to open as soon as they're given the go-ahead.
"We are, as a coalition, setting a gold standard here in California for all convention centers," Goodling said, noting that Long Beach's CVB and others are working toward a GBAC STAR accreditation for deep cleaning, outbreak prevention, response and recovery.
Hotels, too, are training employees to operate under new standards when it comes to hygiene and social distancing. Hyatt also is pursuing GBAC certification; Hilton hotels, including the 199-room Hotel Maya—a DoubleTree by Hilton, are working with RB, the maker of Lysol and Dettol, and the Mayo Clinic to keep things clean.
Hotel Maya General Manager Greg Guthrie said hotels are adapting to a new normal that protects guests and workers alike.
"This isn't business as usual," Guthrie said. "It's a time of great stress and uncertainty. Everything we do, and every decision we make, will center on our guests' and our team members' safety and wellbeing."
The Maya has remained open throughout the pandemic, although occupancy is only at roughly 25%, which has allowed for the hotel to expedite some of its own planned renovations, including new wallpaper in all the guest rooms.
Guthrie said the open-air concept of the hotel, including exterior corridors and open patio dining, have uniquely positioned the Maya for social distancing success during the pandemic. Some new safety features, including reconfigured dining room tables and plastic dividers at the front desk, have been added.
Canceled events, he noted, are being moved to 2021 or later, which he sees as a good sign for better days ahead: "We are over-paced for weddings rescheduling and bookings that we didn't have for next year."
At the Long Beach Marriott, General Manager Imran Ahmed said not much money is coming in, but they've been able to maintain 20% occupancy rates and speed up an ongoing $20 million renovation of its 310 rooms, public spaces and restaurants at the hotel.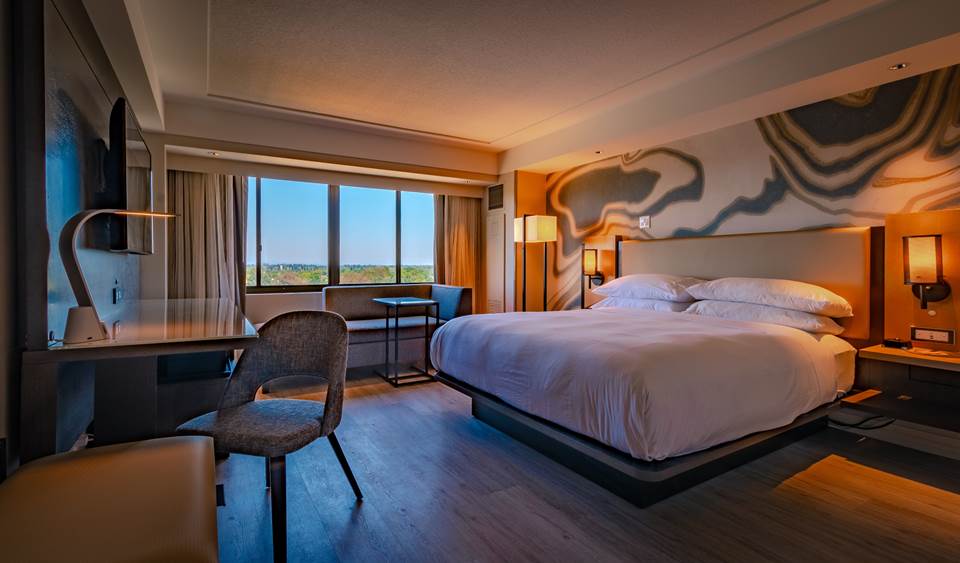 "It was planned, and we had already started—then when COVID hit we doubled up, we said OK, we are going to get it done and move on," Ahmed said, estimating the project will be completed at least six months earlier than previously expected.
Despite being able to expedite construction work, the general manager said it's mostly been a difficult few months, especially for employees and the small businesses that usually deliver goods to the hotel (such as local bakeries and vegetable vendors).
"With 35 years of experience in this industry, I thought I'd seen and heard everything, but this is something that we cannot even get our head around," Ahmed said, noting that he expects the recovery for hotels to be slow.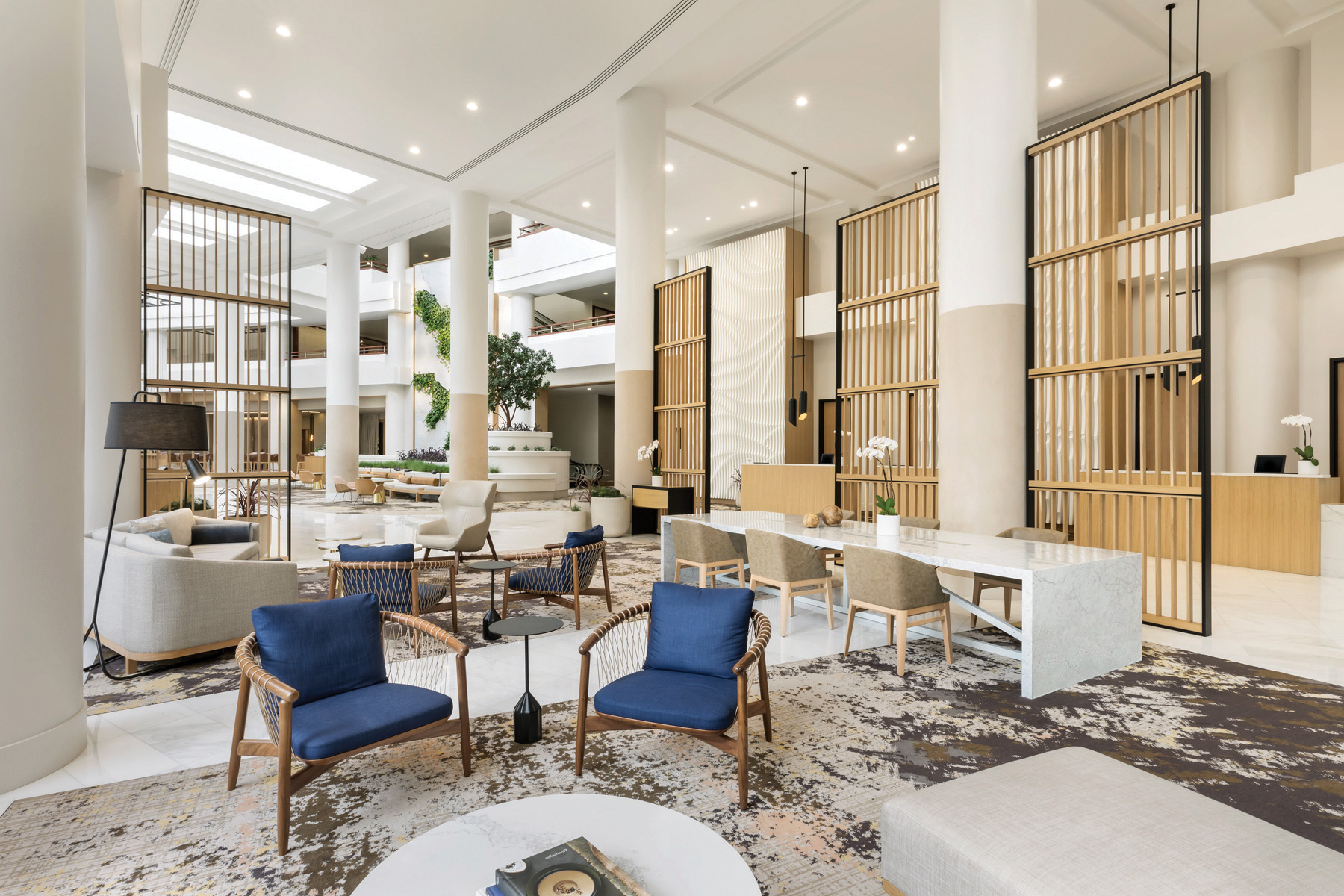 Other hotels being renovated during the pandemic include The Westin, a 469-room hotel in the midst of an approximately $26 million multi-year renovation. The Renaissance Long Beach Hotel also has planned for upgrades, including a reimagined restaurant space.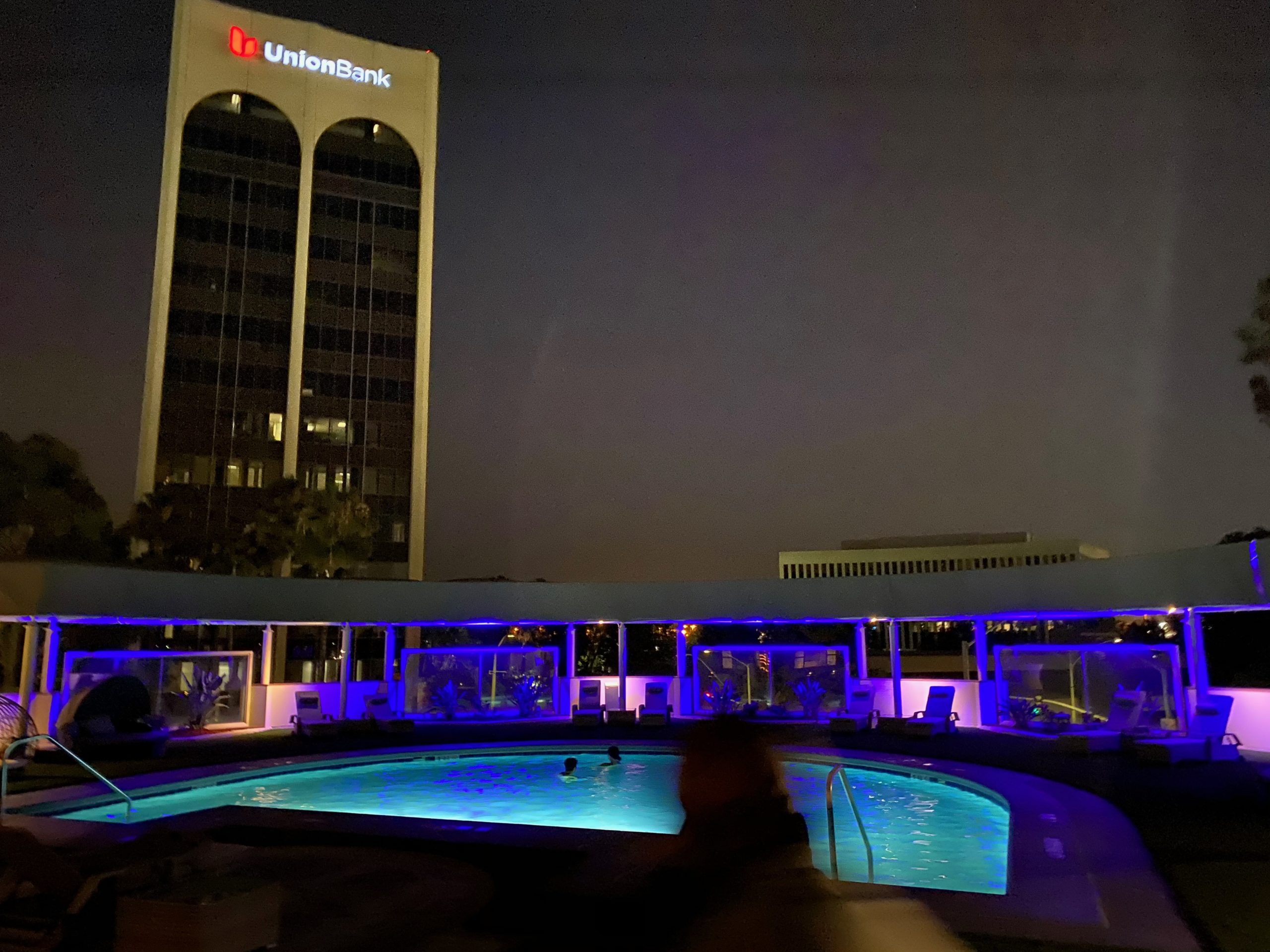 The Hilton Long Beach recently completed upgrades to outdoor areas, including a remodeled pool deck and patio areas. And, the city is welcoming a new extended-stay hotel concept this year called Staybridge Suites on the same site as the Holiday Inn Long Beach Airport.