Demand for crude oil has been greatly reduced due to COVID-19, as gasoline usage has declined amid continuing stay-at-home orders. Crude oil production far outstripping demand has led to a collapse of futures prices, which fell below $0 per barrel for the first time in history, earlier this week.
While the global industry struggles to claw its way back in the face of historic, disastrous firsts, impacts have been less severe locally, according to Signal Hill Petroleum Executive Vice President and COO, David Slater.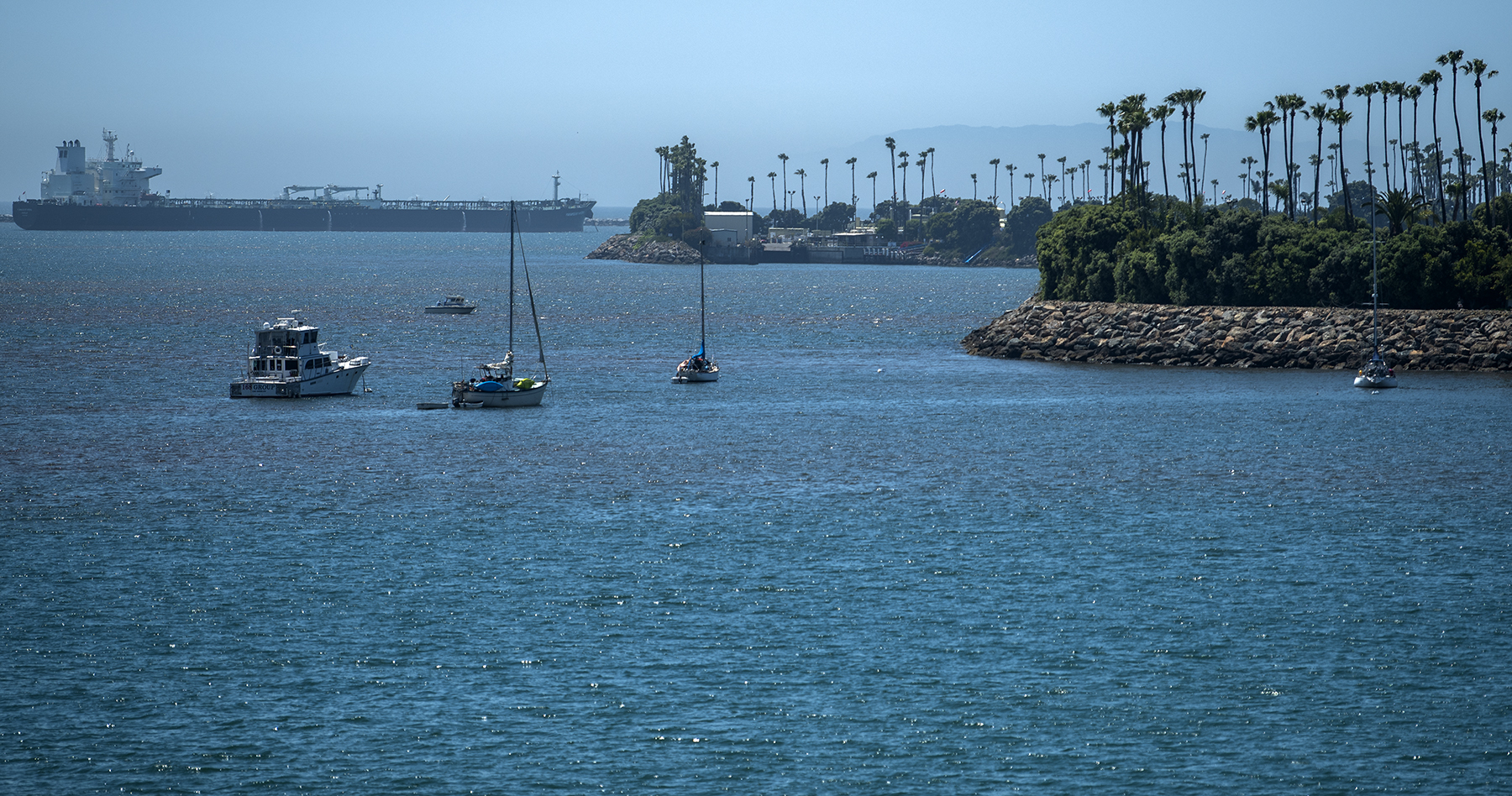 "The local oil refineries have prioritized processing California-produced crude oil," Slater said. "It is our observation that these refineries have done a great job balancing their output and storage of critical fuels for California and the greater Southwest."
U.S. crude oil refinery inputs nationwide averaged 12.5 million barrels per day during the week ending April 17, a 209,000 barrel per day decrease from the previous week, according to the U.S. Energy Information Administration. Gasoline production increased to an average of 6.2 million barrels per day.
As a result of increased production amid decreased usage, gasoline prices have dropped, with the national average price falling to $1.79 per gallon—down 97 cents from a year ago. In Long Beach, prices have dropped below $2.50 in some parts of the city.
The city's fiscal year 2020 budget, which began October 1, 2019, was based on oil revenue at $55 per barrel, following months of stable oil prices. But with the recent collapse, Long Beach Energy Resources predicts a $6 million shortfall for the city's Tidelands Fund this year, which receives a portion of its funding through oil sales.
The Tidelands Fund's budget for this year is $78.4 million based on an estimated $12.6 million expected from oil revenue.
The city's Tidelands Capital Improvement Division funds projects along the city's coast, including the current beach concession stand improvements, the future Belmont aquatics center and upgrades to the Belmont Pier. Mayor Robert Garcia has pushed for the latter two projects to be completed before the 2028 Olympics.
"We have not developed [next year's] budget yet. It's on a slight hold due to COVID-19. We're going to restart the process, hopefully, in the not-too-distant future," John Gross, director of Long Beach Financial Management, said. "We are reevaluating what we expect the financial position to be. It is so uncertain at this point."
According to Gross, City Manager Tom Modica is expected to present the city council with recommendations regarding all capital projects and which, if any, should be put on hold due to shortfalls.
The city's fiscal year 2020 budget also included nearly $1.5 million in oil production tax and more than $8.8 million in transfers from upland oil for the General Fund.
Despite floundering crude oil prices, the cost of gas has not fallen as sharply due to decreased demand as people are driving less. However, less demand will likely lead to a slowdown in gasoline production in the coming weeks. While this could mean lower prices in the short term, once the economy picks up, a gasoline production slowdown now could lead to a constrained supply with higher prices in the future.
California meets only 30% of its oil needs with in-state production, with the other 70% being imported from other regions. This has lessened the impact for local producers, though it did not leave them immune from the fallout.
Crude oil futures are contracts between buyers and sellers for crude oil to be delivered in specific amounts on a given date up to nine years in the future. Contracts can be publicly traded until the delivery date. The ever-fluctuating market has impacts on futures contracts for both the buyer and seller. When prices go down, the seller receives a credit offsetting the market shift. Conversely, when prices go up, the seller takes a loss.
Slater said Signal Hill Petroleum's crude oil prices dropped but stayed above $0 per barrel. Long Beach futures dipped as low at $13.50 per barrel this week, Bob Dowell, director of Energy Resources said. The city has ceased all drilling activity, previously averaging one new well per month.
As demand for crude oil has declined, production has continued. Barrels of crude oil that are not sent directly to refineries for processing must be stored, which costs oil producers money. When expenditures to produce and store oil outpace revenue from the sale of crude oil, prices can fall below $0 per barrel.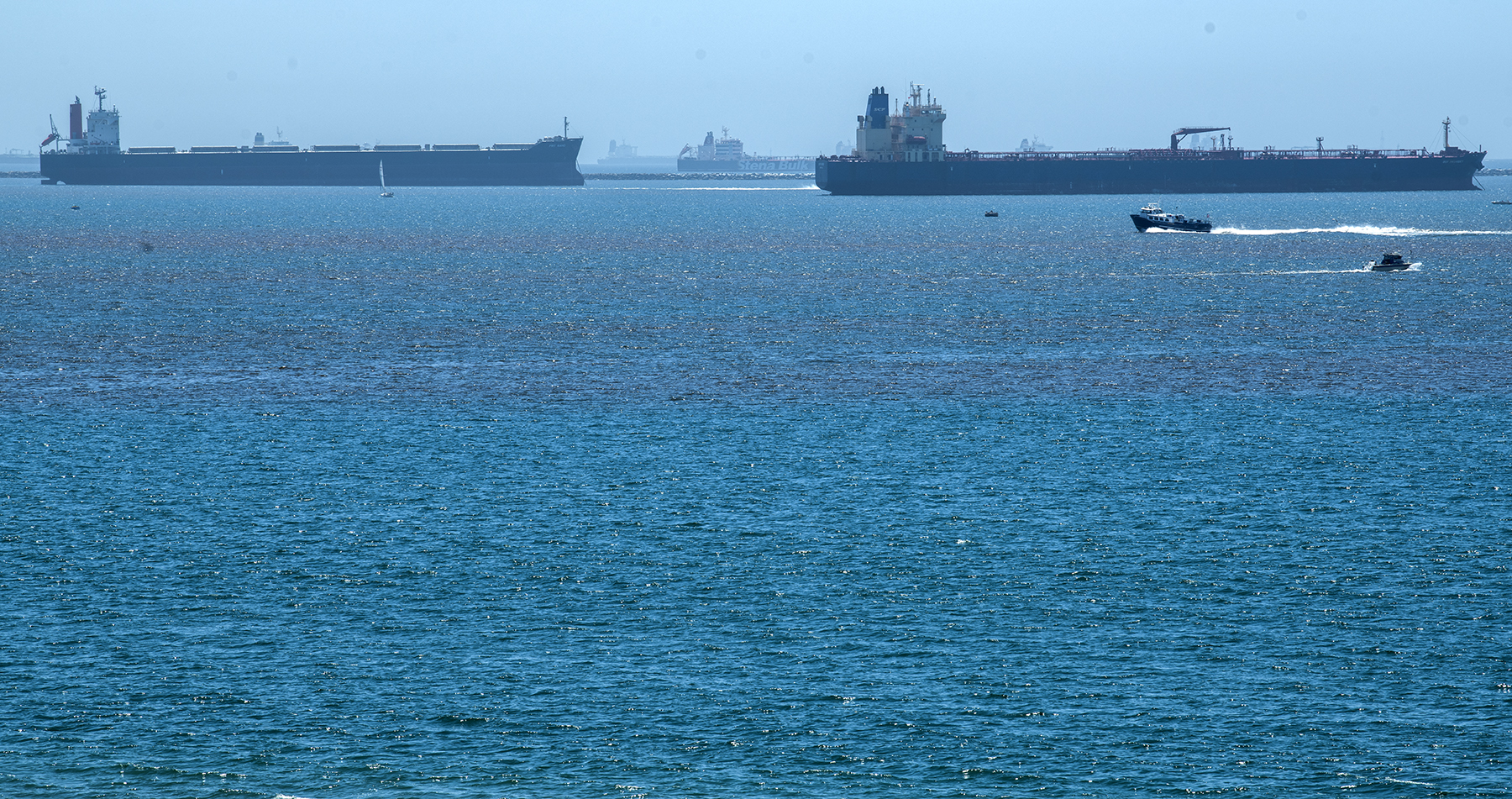 Onshore storage is becoming scarce, so oil producers are turning to tankers to store crude oil at sea. Oil tankers can hold around 2 million barrels of crude oil. Robert Hvide Macleod, chief executive of Norway-based Frontline Management AS, one of the world's biggest tanker owners, told the Wall Street Journal that the average daily freight rates for tankers is around $150,000, an astronomical increase from the daily average of $10,000 in April 2019.
As of April 20, global onshore crude storage was nearly 3.5 billion barrels and 153 million in tankers, reported Paris-based Kpler SAS, which tracks tanker traffic. According to the Energy Information Administration, the total U.S. working storage capacity is 653.4 million barrels, 60% of which was in use as of the week ending April 17. The U.S. has been increasing the amount of stored oil by 2-3% per week since March 20.
More than two dozen ships are off the coast of California from Long Beach to San Francisco, with more than 20 million barrels of oil sitting idle—the highest volume of crude oil to sit off the coast at one time, according to Kpler. About three-quarters of those ships have been storing oil off the coast for more than seven days. The Coast Guard is monitoring the situation.