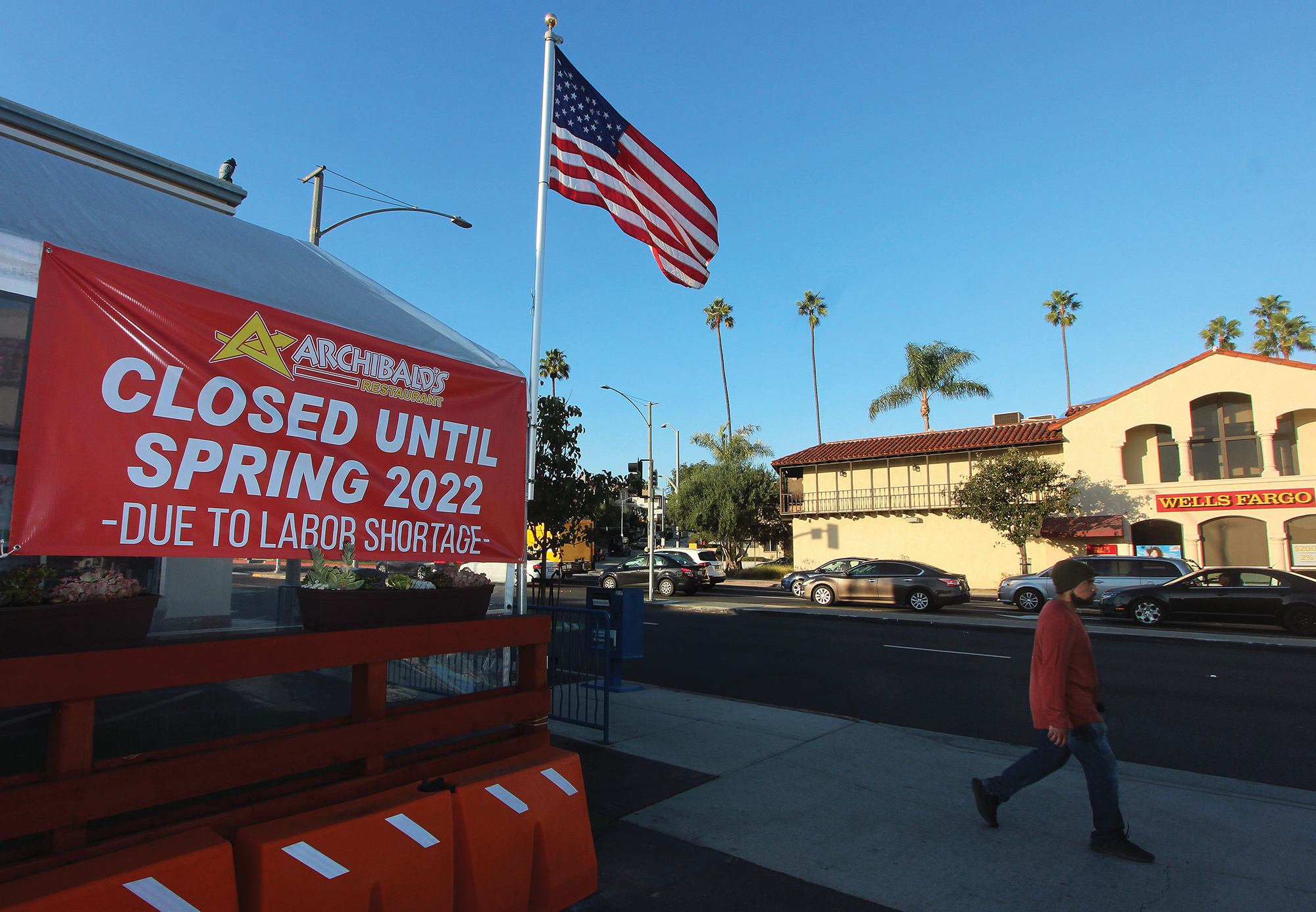 Unemployment in Long Beach continues to inch downward but remains above Los Angeles County and the state as a whole, which itself ranks among the highest in the country at 7.3%, according to recently released data from the California Economic Development Department.
The Long Beach unemployment rate dropped slightly to 8.5% in October, compared to 8.9% the month prior. The new figure is a significant improvement from a high of 19% in May 2020—but still well above the 4.8% just before the onset of the COVID-19 pandemic.
The city's labor force dropped by 400, to 235,900, from September to October. Labor force can decline due to retirement and unemployed people who stop looking for work.
Over 71% of LA County cities and census designated places (communities that are locally recognized and identified by name but were unincorporated at the time of the 2015-19 American Community Survey) are faring better than Long Beach in terms of unemployment, according to EDD data. Nearly 27% are trailing the city.
Two areas—Pomona and Walnut Park—also have an unemployment rate of 8.5%.
Unemployment in LA County decreased from 8.2% in September to 7.8% in October, according to EDD data. The county's labor force decreased by 7,200, to 4,632,800, leaving 394,500 people unemployed.
California continues to lead the country in its recovery, accounting for 18.2% of the nation's overall job gains in October, according to Beacon Economics. Statewide, total nonfarm employment grew by 96,800 positions. But growth has not made up for losses amid the pandemic. As of October, there were 886,300 fewer people employed in the state than there were in February 2020.
State job gains were driven by an increase in household employment (37,500) and an 8,400-person decrease in the labor force. Other large gains came in the industries hardest hit by the pandemic, including leisure and hospitality—but the sector remains nearly 17% below pre-pandemic levels, according to Beacon.
"We're close to two years since the world was broadsided by the pandemic and California's unemployment rate remains stubbornly high," Taner Osman, research manager at Beacon and the UC Riverside Center for Forecasting, said in a statement. "Unfortunately, there are no quick fixes here and we expect unemployment to stay elevated well into 2022."
Despite there being 20,100 unemployed Long Beach residents, many businesses—particularly those offering minimum wage—are having a difficult time staffing up. A sign posted outside Archibald's on Second Street in Belmont Shore states the fast-casual eatery will remain closed until spring 2022 due to staffing shortages.
Expanded unemployment benefits dried up months ago, leaving business owners and economists alike to only speculate as to why so many are slow to return to work. Nick Schultz, executive director of the Pacific Gateway Workforce Investment network, has previously said he thinks the hesitancy stems from concerns about health and safety, a concept that recently expanded to include those who are quitting or being fired from their jobs over vaccination mandates.
In a recent interview with CNBC, Glassdoor Senior Economist Daniel Zhao said wages may still not be high enough to entice workers to return. Zhao noted that corporate profits and productivity are up more than average wages over the past two years, which should allow employers to offer more pay raises.
According to Zhao, other possible reasons people have been slow in returning to work are increased savings amid the pandemic providing a cushion and care responsibilities for children.
"Getting people back into jobs isn't something you can do at the snap of a finger," Zhao told CNBC.
Editor's note: This story has been corrected to reflect that Long Beach is trailing behind more than 71% of LA County areas.