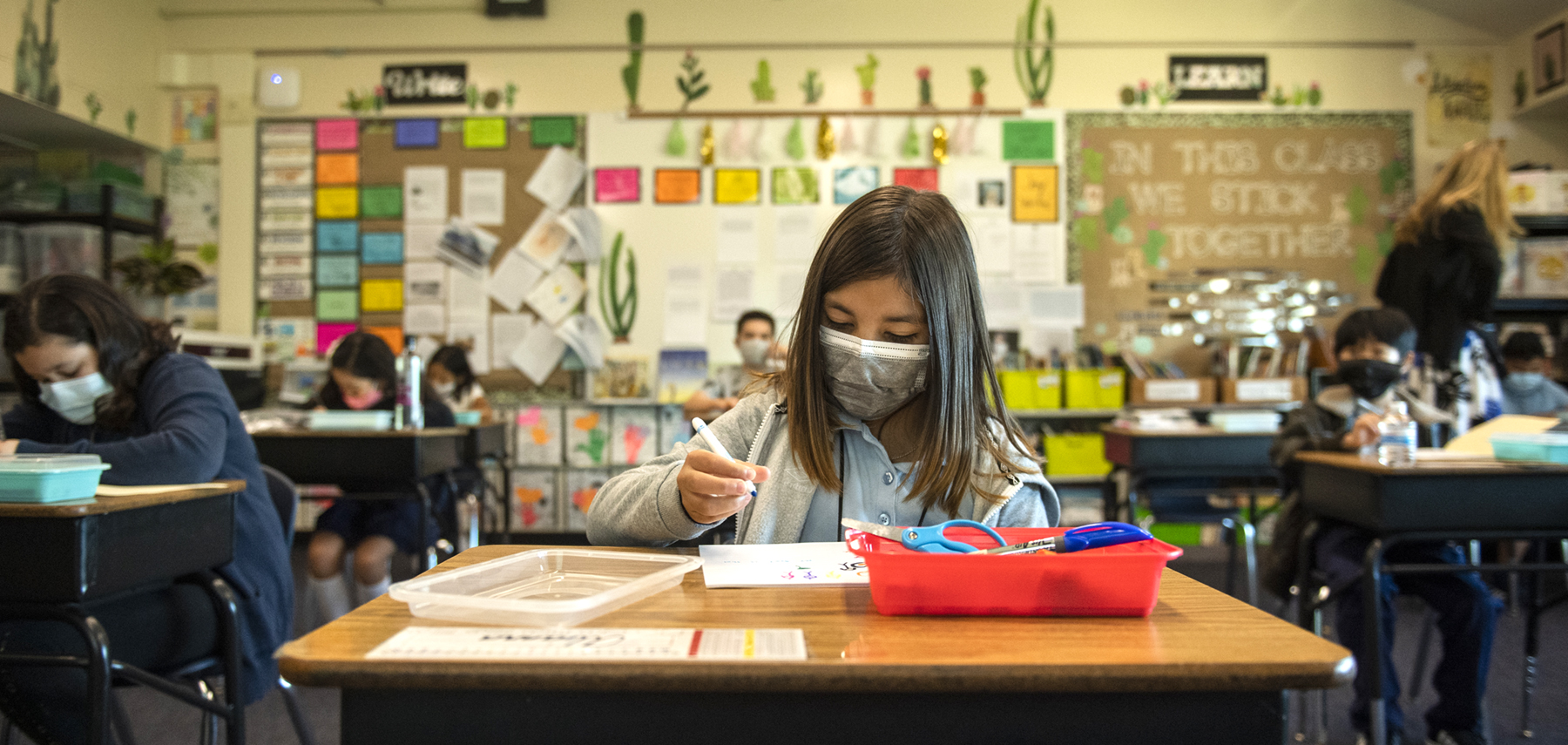 Attendance at the Long Beach Unified School District has taken a sharp fall in the '21-'22 school year, thanks in large part to the omicron variant of COVID-19.
Attendance coming out of winter break in January fell to an approximately 70% weekly average districtwide, but that number rebounded to 87% by the end of the month.
In December, the district saw a 91.81% attendance rate—and that number represented a drop off from last year's numbers by almost 4 percentage points.
That's compared to the '20-'21 school year, when attendance figures hovered around 95.6%. District officials hope to see numbers rebound to that level by the '24-'25 year.
To that end, programs are being instituted to help encourage attendance and reassure parents and students during this tumultuous time.
"We know that chronic absenteeism impacts learning," Eftychiou said. "We're implementing an 'All-In' attendance initiative that includes direct outreach to students and families to encourage their attendance and support them in any way we can to overcome any barriers to school attendance."
While Eftychiou said the district can't speculate reasons for all of the absences, the general consensus is that the main causes are students having family members who were ill, were ill themselves, or were waiting for a COVID-19 test results, which takes several days if using the PCR test.
The district, though, has been proactive about providing a safe environment for students, including partnering with Long Beach Department of Health and Human Services to offer testing clinics Monday through Fridays at Cabrillo High School for both students and employees.
"Our schools are in a better position to maintain in-person learning than at the pandemic's outset, thanks in part to a proactive vaccination effort among employees early on, followed by continued vaccination education, including continuous publicizing of vaccine clinics in partnership with Long Beach Health and Human Services," Eftychiou said.
In addition to the health of students and staff, the district also has other reasons to continue pushing for as many healthy and present students as possible: A recent hit in attendance paired with a declining enrollment trend over the past decade has impacted district funding. In the 2022-23 school year, the LBUSD expects its general fund revenues to drop by $54.3 million, to $729.8 million.
Renee Arkus, the LBUSD's executive director of fiscal services, said during a December board meeting that each percentage point in attendance represents about $7 million.
The state, though, has provided districts with COVID-19 aid to help counteract these losses, and a bill was introduced last month that looked to remove the average daily attendance portion of the K-12 state funding.
California is one of only six states that factor average daily attendance into districts' baseline funding formula, according to state Sen. Anthony Portantino, D-La Cañada Flintridge, who introduced the bill.
Instead of using attendance, the formula proposed by the bill would use enrollment figures instead, so long as a "maintenance of effort" to address consistently absent students is demonstrated.
Mike Guardabascio contributed to this report.