Molina Healthcare announced today that Joseph M. Zubretsky is taking over as the company's president and CEO on November 6. He will also be appointed to the firm's board of directors.
Zubretsky takes over the position from Joseph White, who has been leading the company in an interim capacity since May. White is staying on as the company's chief financial officer.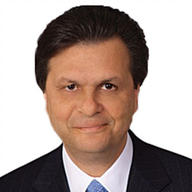 Joseph M. Zubretsky
"The board and I are thrilled to welcome Joe Zubretsky as Molina's next President and CEO," Dale B. Wolf, chairman of Molina Healthcare's board of directors, said in a prepared statement. "Joe is the right CEO to lead Molina during this transformative period. He has a track record of strong leadership across multiple businesses, both inside and outside managed care, and has first-hand experience in leading restructuring efforts at previous organizations. We are confident that, under Joe's leadership, Molina is well-positioned to realize the benefits of our transformation, build on the company's strengths, drive operational excellence, and increase shareholder value."
Zubretsky said that he was excited to be joining Molina Healthcare. "The company's rich heritage and focus on serving families and individuals in need, combined with an unwavering mission-driven culture, generate a compelling service offering in the government healthcare space," he stated. "I feel a strong obligation to champion operational improvement efforts and growth initiatives that will build on the organizational pride of our employees, as I believe this will ultimately translate into greater value for the customers we contract with, providers, members, and our shareholders."
Zubretsky most recently served as president and CEO of The Hanover Insurance Group, of which he was also a boardmember. He has more than 35 years of experience in the insurance and financial services industries, including nine years with Aetna, Inc., where he most recently served as the CEO of Healthagen Holdings. He holds a bachelor of science degree in business administration from the University of Hartford.