Every day after school, students from Cabrillo High School could count on the LB Snacks for their chips, candy or ice cream. But, after COVID-19 caused schools to close, owner Ely Zepeda saw her customers and business dwindle.
With revenues sinking and bills looming, Ely, with help from her lifelong friend Jose "Pepe" Badajoz, decided to move from selling snacks to selling authentic street tacos and 562 Tacos was born.
"This taco stand has really been kind of a boost,"  said Natalie "Nat" Ayala, 22, Ely's daughter. "Not only in income but in everyone's morale." 
The modest taco stand sits on a dirt driveway behind the snack shop, at the corner of Santa Fe Avenue and Hill Street. The family sells quesadillas, mulitas, horchatas and handmade fruit drinks. But it's the authentic Jalisco-style street tacos that are the big draw, attracting customers from West Long Beach to the northside, even a few folks from Huntington Beach and Fullerton.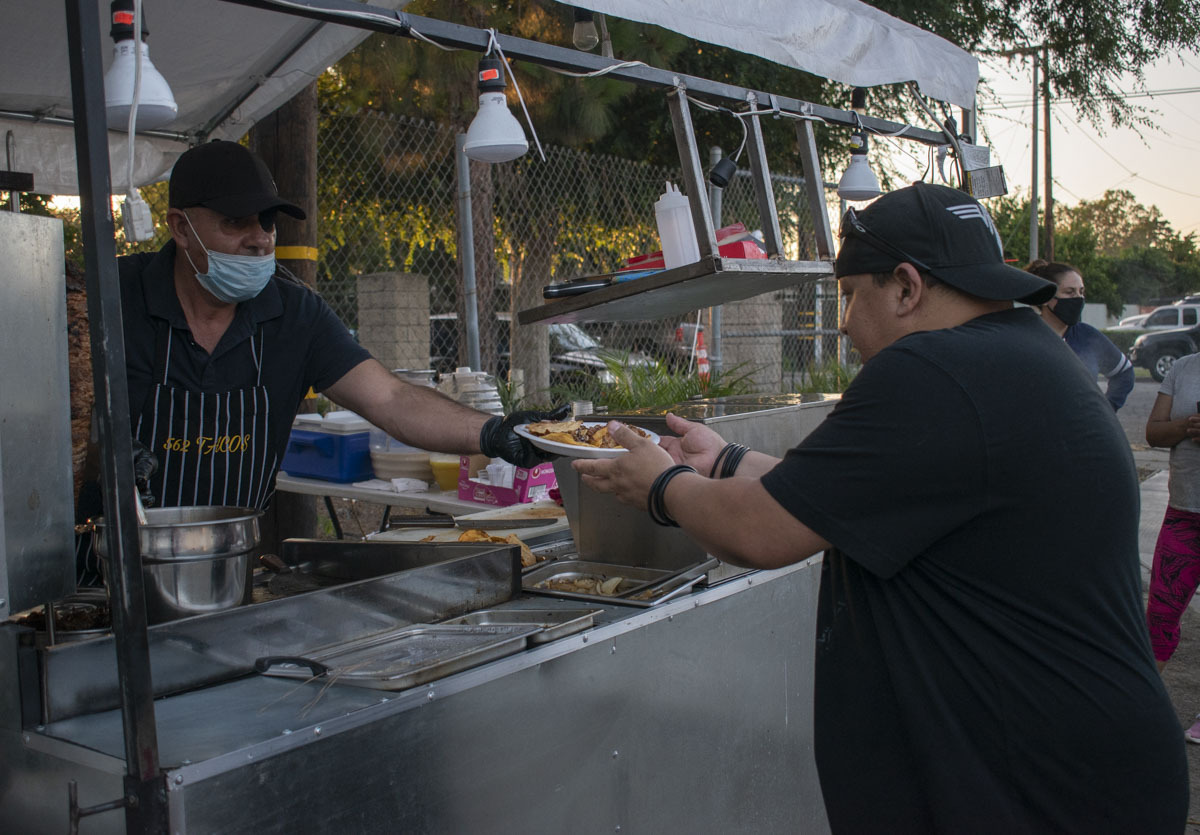 Recently, 16-year-olds Victor Lopez and Emily Palomares, Cabrillo High students who were regulars at the snack shop, snagged an order of four tacos de carne asada, a quesadilla and an horchata before walking to nearby Admiral Kidd Park to kick it in the early evening.
"It's pretty good," Lopez said of the flavor of the meat.
"Everything I request is the way I want it," said Claudia Esparza, an eastside Long Beach resident who ordered tacos de cabeza y tacos al pastor.
But aside from the deliciously seasoned meat, customers say they come for el ambiente, i.e. good vibes.
"They're very welcoming," said Belin Hernandez, 23, of Long Beach.
Pepe, who has spent his career as a professional cook working in back kitchens, out of sight of customers, says he revels in now being able to see and interact with the people he cooks for; for the first time, he can see them enjoy his food.
"I can see when someone is biting into the taco, I enjoy it because I see that person's happiness, and that is my reward for doing things well," he said. "I have never seen a sad person eating tacos."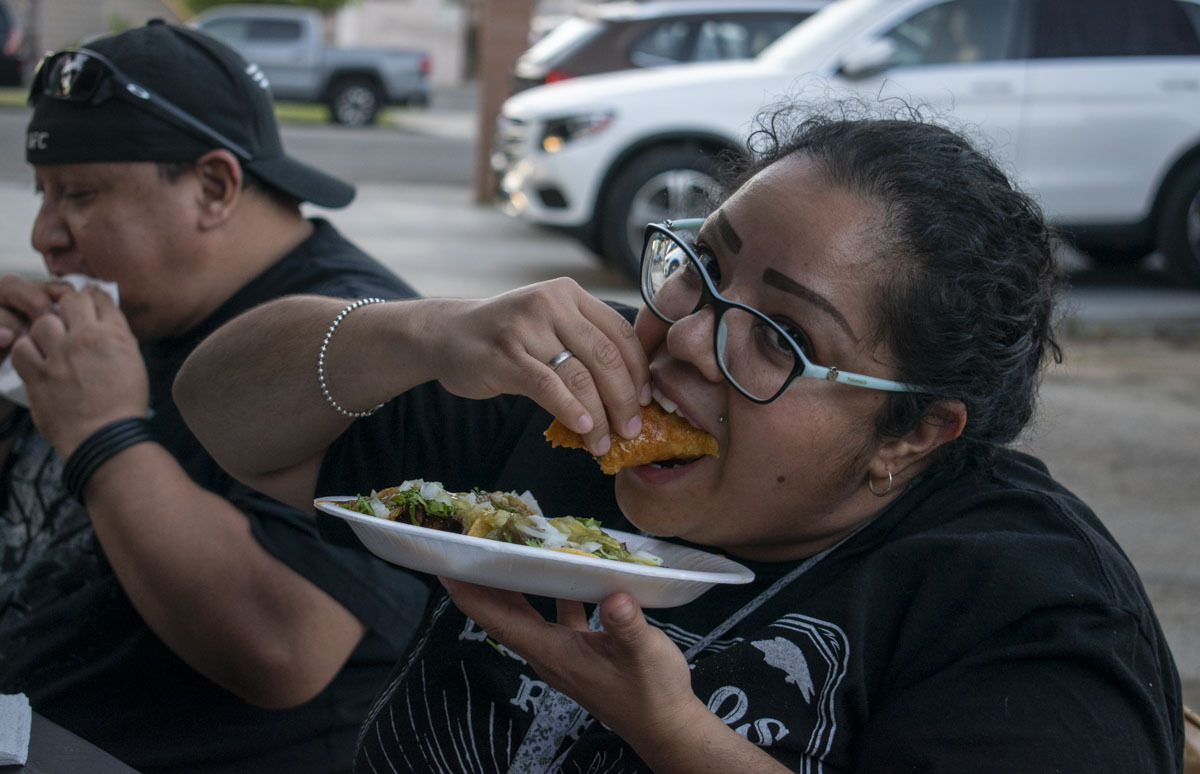 The tacos de birria are one of 562's bestsellers, usually selling out on the weekends. Using his father's recipe, it takes Pepe six hours to slow-cook the meat, so he has plans to bring another capable cook he knows from Mexico, once the border reopens.
It was 14 years ago that Pepe was accidentally shot in the face, causing him to lose vision in his left eye, over which he wears a patch. While cooking, he said he can last only about four or five hours over a fire before his working eye swells up. So, for now, he works as fast as he can.
Ely experiments with seasonal fresh juices—better known as aguas frescas—aguas de mango, cucumber, pineapple and a strawberry horchata, which come from the local strawberry farm on Santa Fe Avenue. To keep everything fresh, Ely said they go to East Los Angeles every day to buy fresh meat and then to Downtown Los Angeles for their fresh vegetables.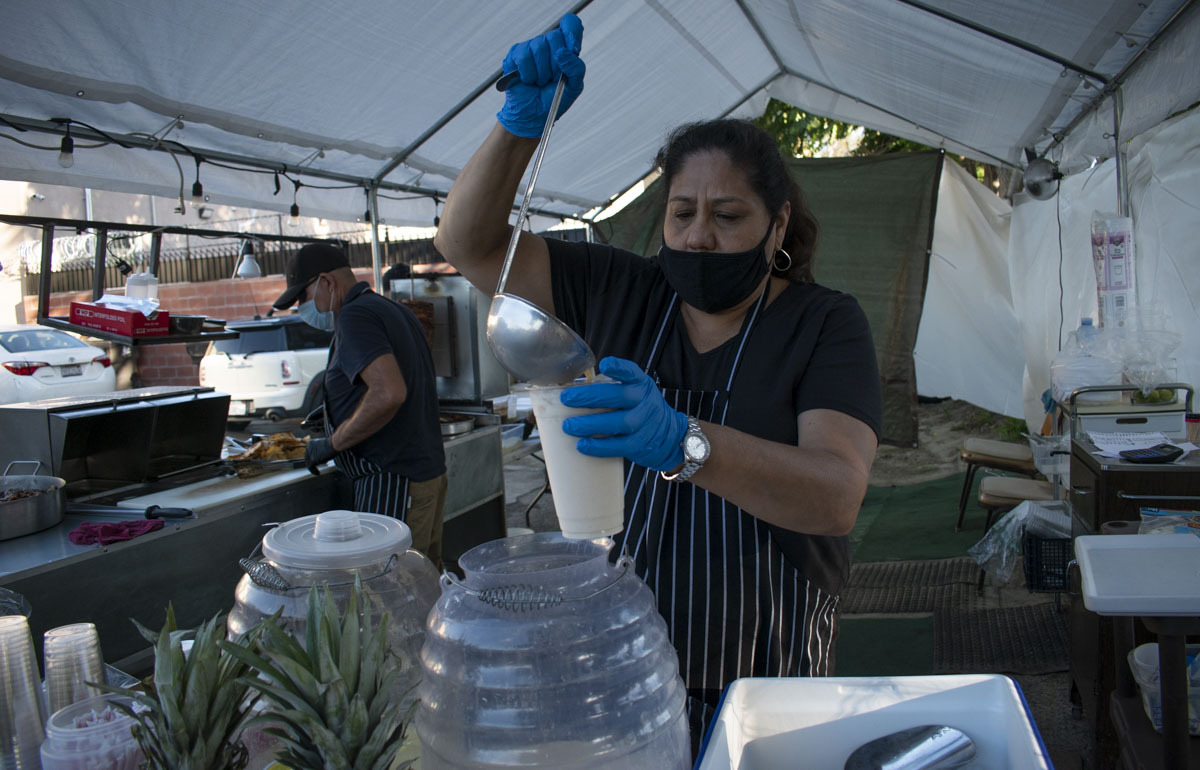 Being a vegetarian, Nat is also pushing for a vegetarian and vegan menu, but nothing is set yet. In the meantime, Nat said patrons can ask for those options.
Ely says she prides herself on the work ethic of her family who regularly donate food to people experiencing homelessness. Nat, who has a background in the arts and graphic design, serves as the family's marketer, creating a Yelp page and Instagram account for 562 Tacos, updating customers on social media with Ely's next agua fresca of the week and taking photos of the food.
"I'm very artsy, so marketing came easy."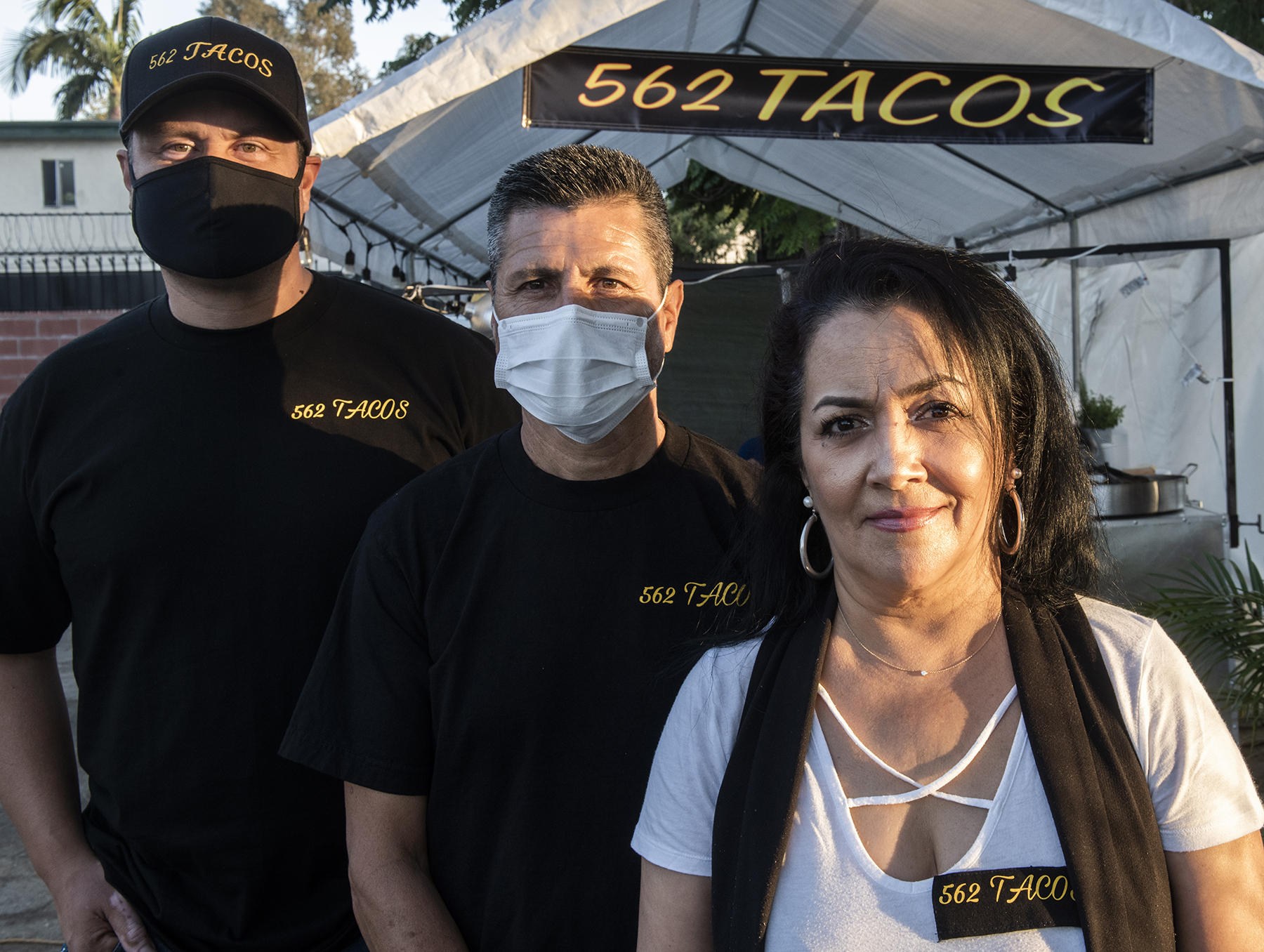 Even with a growing customer base that Ely says she's grateful for, she's happy to welcome back former snack shop customers, now adults, some trying to support her business by paying her back. Ely often let it slide whenever a kid was short on money and now, some of them, including a few police officers, come back to return the support.
"They remember," she said. 
And even when the pandemic goes away, Ely said 562 Tacos won't.
"We will continue because people ask for it."
562 Tacos is located at 2173 Santa Fe Ave.