Used car dealership EchoPark Automotive celebrated its grand opening at 2998 Cherry Ave. in Signal Hill on December 16. The store is the first in California for its Fortune 500 parent company, Sonic Automotive, which has eight other EchoPark dealerships nationwide.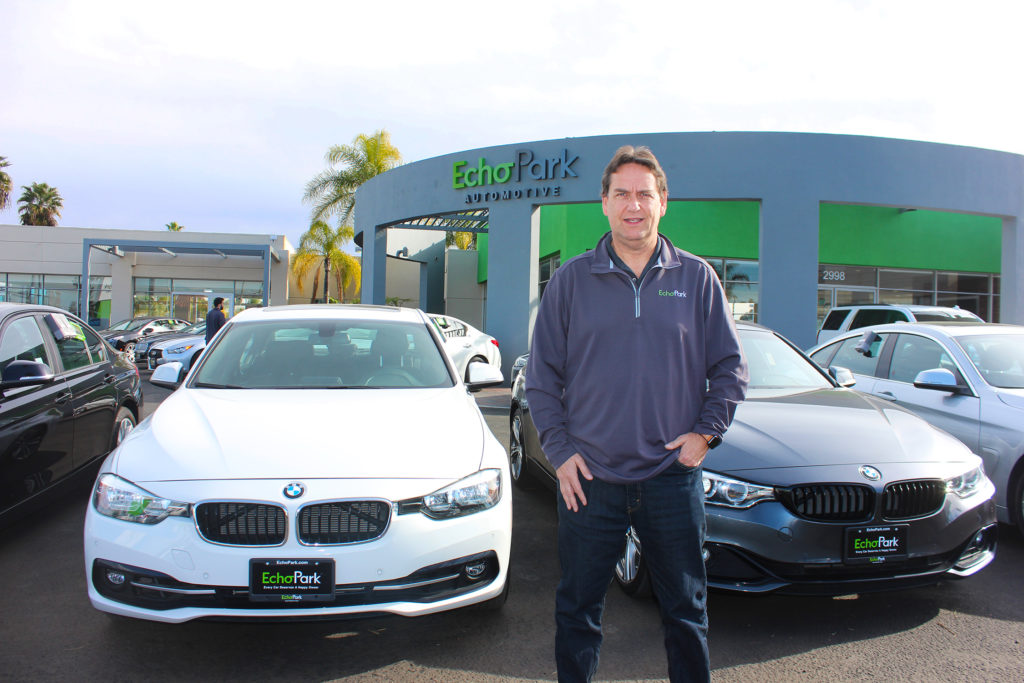 "Reception has been fantastic – guests are coming in, and we're already getting great reviews online," General Manager Mike Bell told the Business Journal. "We're very excited to bring [EchoPark] into California. Our team is having fun, our customers are enjoying the environment and we are delivering on our brand promises."
The new dealership, which sits on the border of Signal Hill and Long Beach on the former Long Beach MINI Cooper site, has 60 employees, almost all of whom live in Long Beach and the surrounding area, according to Bell. The dealership currently has 500 cars for sale on site, a number that will increase as the business moves forward, he added.
Launched in 2014, EchoPark Automotive aims to transform how used car dealerships are viewed by providing top-notch customer service and a welcoming atmosphere, as well as great deals, according to a press release. Each car is one to four years old, has a clean CarFax history report, undergoes a 190-point inspection and is priced 20-40% below new-car pricing, according to the company.
The new EchoPark team has already gotten involved in the community, partnering with the Long Beach Rescue Mission to prepare and serve hot meals to the homeless in Signal Hill and Long Beach. Also, through December, a vehicle will be parked at the new store for the team and local community to fill with donations, such as clothing and canned goods, as part of EchoPark's "Fill Our Car, Fill A Need" drive.
"We're very excited to be able to take this facility that was empty, repurpose it and become part of the community. We believe that every car deserves a happy home but we also realize that our home is right in the middle of Long Beach," Bell said. "We're not just about selling automobiles, we're about lifestyles and joining the community. We're looking forward to serving our friends, neighbors and just being great community partners."