A new smaller size, "flexible format" Target store is set to open near the Veterans Affairs Hospital and California State University, Long Beach (CSULB) at 7th Street, Bellflower and Pacific Coast Highway in March of next year.
The approximately 33,000-square-foot store at the location formerly occupied by Ralphs, which closed in November 2014, features a smaller footprint than a typical Target store and is the first of its size to open in Southern California, according to a statement from Westar Associates, owner of the shopping center called Bixby Village Plaza.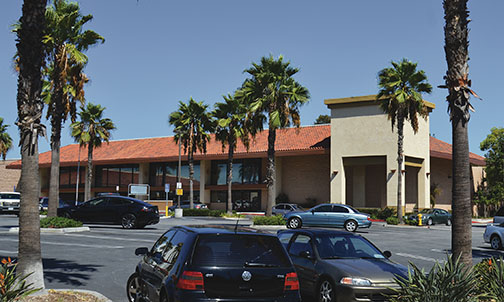 (The future location of Target)
In an e-mail to the Business Journal, Erika Winkels, spokesperson for Target, said the company currently operates 14 flexible format stores – stores that are custom tailored to suit the neighborhood in which they operate – with locations in Los Angeles, San Francisco, Seattle, Portland, Chicago, Boston, Minneapolis and Maryland.
Target plans to open four additional locations (Virginia, San Francisco, Chicago and San Diego) by the end of this year.
"This strategy allows us to open stores in denser, urban markets where our guests may currently have to travel a bit to reach a Target store," Winkels said. "This is all about bringing the best of the Target experience closer to them."
The new stores are called "Target!" and will be branded on the exterior with just the company bull's-eye logo, adding that such stores used to be called CityTarget and TargetExpress; however, the company recently changed the name, to be effective this fall.
Winkels said Target plans to begin the hiring process about three months before opening, adding that those interested in employment may apply online at target.com/careers.
According to Westar Associates, Target will be catering to the needs of neighborhood residents, students and staff of CSULB as well as staff from the VA Hospital. The new location will offer Target Mobile services, a Starbucks and in-store pickup items purchased online.
At the shopping center, Afters Ice Cream, a gourmet ice cream shop known for creative flavors and ice cream sandwiches made with a donut-like pastry, recently opened.
Opening in early 2016 at the shopping center are: Caffé Bene, a coffee house that offers specialty drinks, sandwiches and sweet treats; On the Rocks Bar & Grill, a sports bar and steakhouse; and NAM Vietnamese Eatery.