For Acura, Honda's performance luxury brand, signing a multi-year deal to become the new title sponsor of the Grand Prix of Long Beach "made all the sense in the world," the company's vice president and brand officer, Jon Ikeda, told the Business Journal in an interview at American Honda Motor Co.'s corporate offices in Torrance.
"It is the most iconic road circuit – there's no way of getting around it – in North America," Ikeda said. In addition to the opportunity to put its name on a race associated with many legendary moments, the timing was right for the company, Ikeda said, explaining that Acura had been ramping up its racing efforts and focusing on "the resurgence of [the] brand."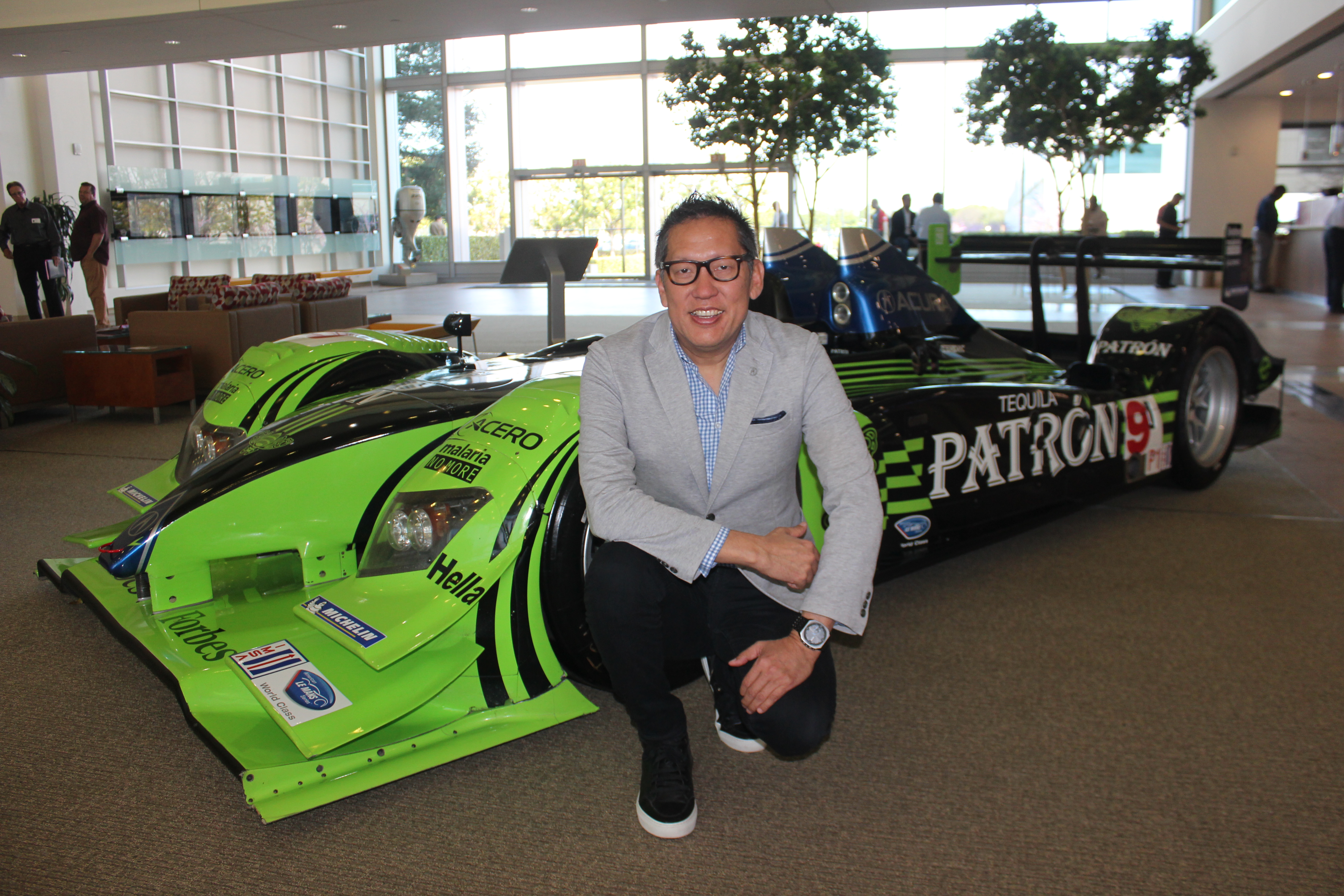 Three years ago, Acura debuted a new sportscar, the NSX, as a part of its efforts to re-energize the brand, Ikeda explained. The move represented a return to the company's roots – Ikeda said that when he first joined Acura, he was attracted the company's sleek, unique car designs. "If you really look at the original Legends or the first two generations [of models], the cars were so much lower and sleeker than what was being sold at the time," he said. "It really got my interest from an industrial design perspective of who is building these things, and that led to me going to Japan and learning about the people that built the character and philosophy [of Acura]."
Ikeda, a self-professed "car geek," has been working for Honda and Acura since 1989, spending most of those years as an automotive designer and in research and development. "I love the company. I have been with it for 30 years. And now, we're just trying to re-energize Acura again," he said. Founded 30 years ago, Acura fancies itself the "Millennial" of luxury performance brands, Ikeda noted. "We still have a lot to do and evolve. But performance in racing has been a big part of our short history and we want to be more involved with it going forward. . . . The Long Beach Grand Prix is a great project and event to be associated with," he said.
"As a corporation, we love racing. From all the other products we have – motorcycles, anything, we're racing it. . . . It's in our company's culture to race," Ikeda said. Acura's racing history will be part of an exhibit at the Grand Prix's Lifestyle Expo in the Long Beach Convention & Entertainment Center, he noted. Although Acura does not race vehicles in the NTT IndyCar Series, the main event of Grand Prix weekend, it does race as part of Team Penske in the IMSA WeatherTech SportsCar Championship on Saturday, April 13.
Working with the event organizer, the Grand Prix Association of Long Beach, has been great, Ikeda said, likening the relationship to "a first date." The details of Acura's sponsorship had to be pulled together quickly, he noted. After Toyota chose not to renew its long-running title sponsorship following last year's race, the Grand Prix Association had less than a year to find a new sponsor. Acura's sponsorship was announced February 5, just a little over two months before the race.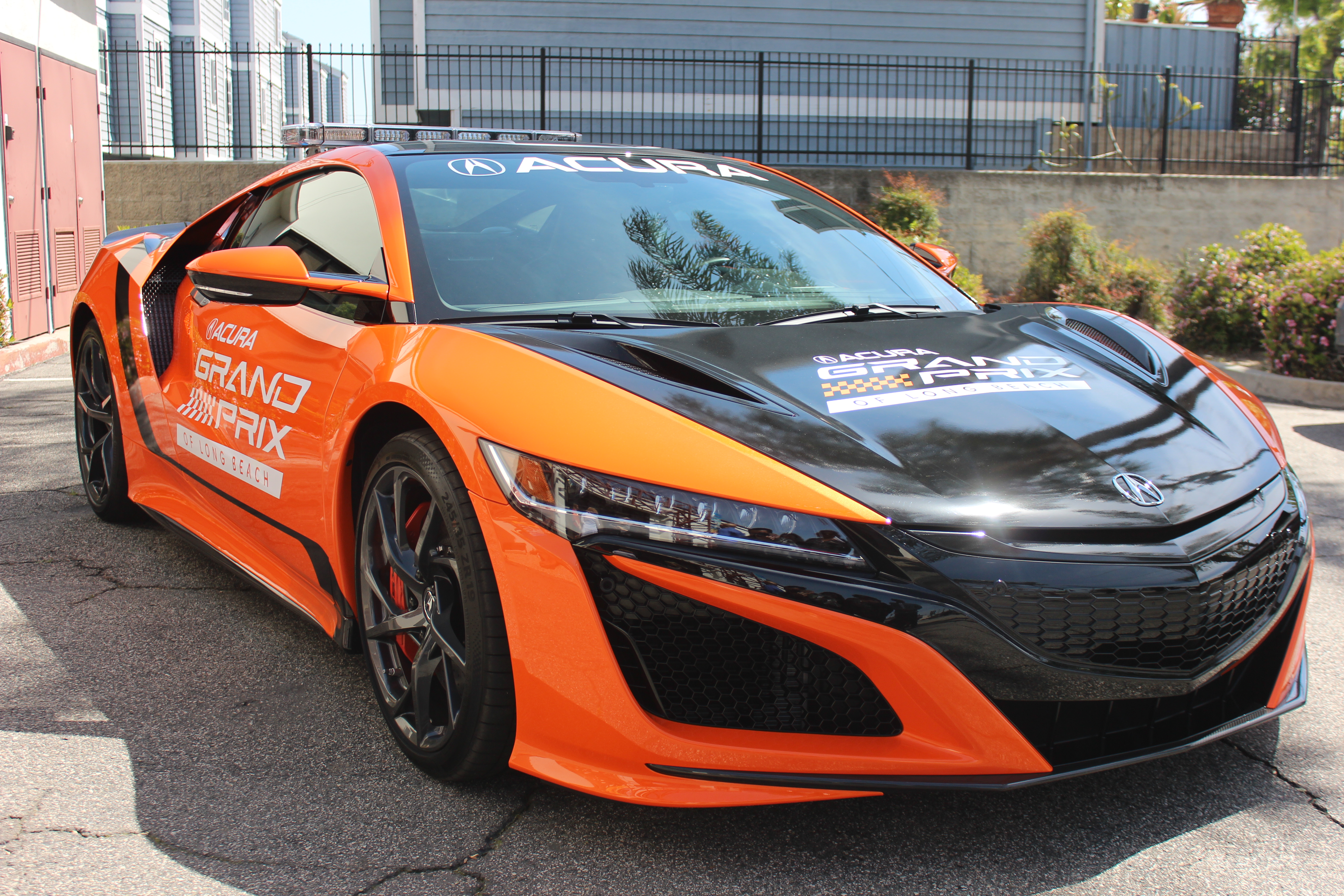 Ikeda and his team are learning what was done in partnership with the previous sponsor, Toyota, and what Acura might be able to expand upon in coming years. "We're the new kid in town. There's a lot of courting. . . . We're still trying to work those fine things out," he said.
Ikeda pointed out that Acura is affiliated with the Sundance Film Festival and with the New Orleans Jazz & Heritage Festival, and that he hopes to inject some of that experience in the entertainment world into the Grand Prix's concerts, which close out Friday and Saturday nights of race weekend. Ikeda said he hopes to make the concerts "even bigger" in the future. This year, Acura helped secure Cold War Kids as the headliner for Saturday's show.
Ikeda is no stranger to Long Beach. He grew up in Glendale and Pasadena, and eventually bought his first home in Long Beach. "Just the downtown area alone is going through a huge transition," he observed. Acura hopes to capitalize off of that momentum during race weekend. "We want to bring that new breath, new future feel," he said.
In its advertising for the event, which is tied to its dealerships, Acura is emphasizing that the Grand Prix isn't just an event for Long Beach, but for all of Southern California. "It's our race and [we want] everybody to show up in Long Beach, because it's going to be a great thing. We're trying to get that energy back in. It's a Southern California thing," Ikeda said.
While Ikeda did not confirm the actual length of Acura's sponsorship contract beyond indicating that it is "multi-year," he said that the company is "thinking long-term" and hopes to have a "fruitful relationship with the city and the promoter for a good while."