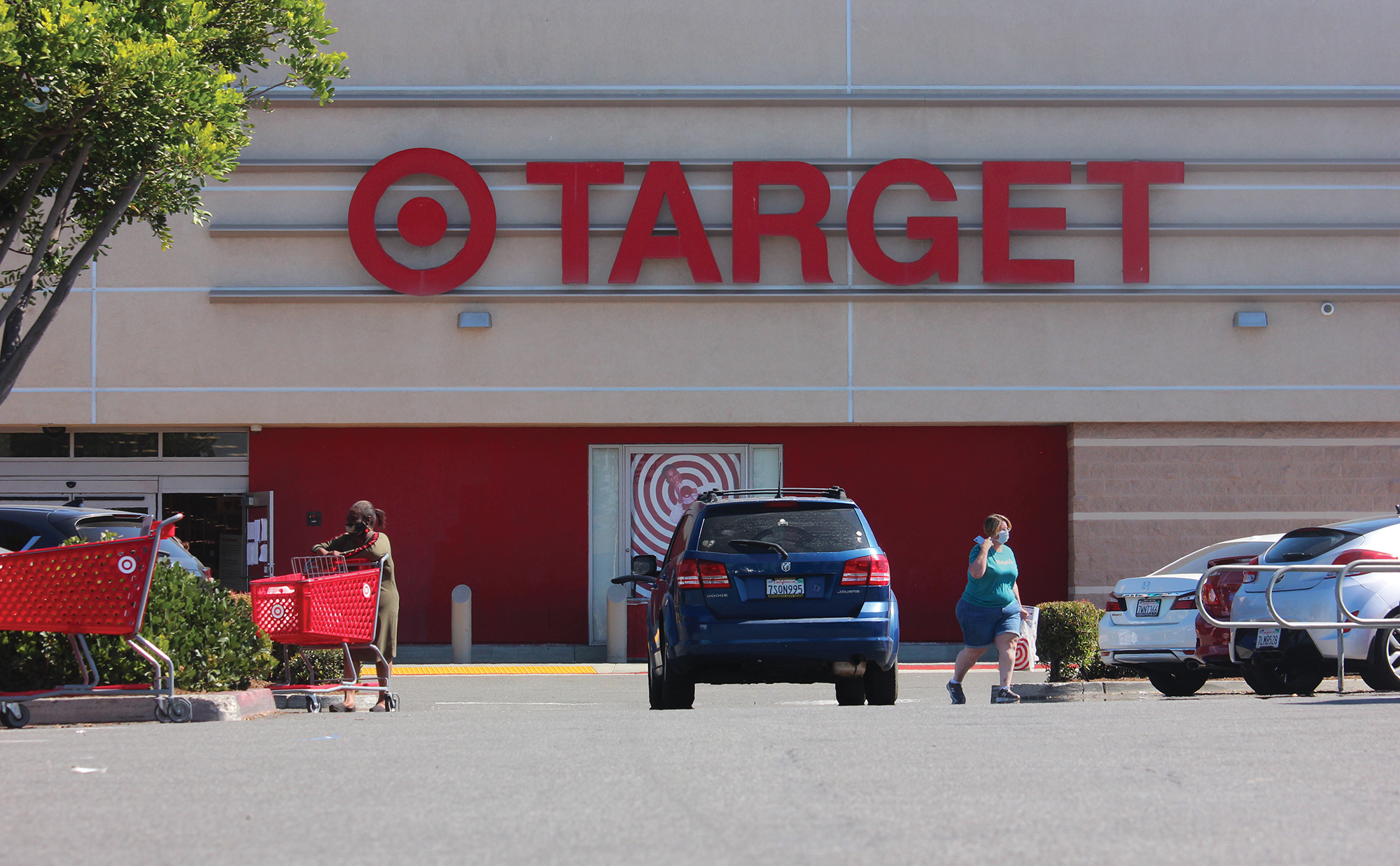 Big box retailers moving product through California will soon have to take a closer look at the company they keep—or pay the price.
A state Senate bill recently signed into law by Gov. Gavin Newsom speeds up the process for companies who have been found to misclassify drivers to be added to a state blacklist, and places additional liability on customers—largely retailers—who continue to use their services.
The list, which is compiled and published by the state's Department of Industrial Relations, includes the names and addresses of port drayage companies that have not paid judgments issued against them for labor law violations, such as unpaid wages resulting from the misclassification of drivers as independent contractors.
Customers using trucking companies on the list already shared liability for those unpaid judgments—meaning they could be held financially liable by a worker who, for example, had made a successful wage theft claim that remained unpaid. Under the new law, trucking companies' customers can also be held liable for resulting losses to the state, such as unpaid state employment assessments.
The bill's author, current state senator and former Long Beach councilwoman Lena Gonzalez, said the new law marks an important step in the fight against the mistreatment and misclassification of truckers who transport goods to and from the ports of Long Beach and LA.
Despite record cargo volumes coming into the ports and retailers seeing their revenues surge during the pandemic, Gonzalez said drivers aren't reaping the benefits of that increased economic activity, in large part because many remain misclassified as independent contractors by their employers.
"The port is making astronomical numbers," Gonzalez said. "You see all that, and then you still see all of these truck drivers in poverty."
Repeat offenders—trucking companies that have previous unpaid judgments against them—will now be added to the state's blacklist, even if their period for judicial appeals hasn't expired yet, meaning new offenses will be visible to potential customers within weeks, rather than months or years.
"It's really the most egregious of them all," Gonzalez said. "We need to make sure that those people are put on the list as soon as possible."
After initially opposing the bill, both the California Trucking Association and the California Retailers Association, the two advocacy groups representing major stakeholders on this issue, both took a neutral stance on the new law.
"We were happy to work with Senator Gonzalez to ensure the bill focused on those who walk away from obligations to pay duly owed wage claims," Chris Shimoda, senior vice president of the California Retailers Association.
Both organizations declined further comment.
The Teamsters, whose port division represents truck drivers, tug boat operators, ship builders and other workers at the ports of Long Beach and Los Angeles, has supported the bill.
"SB 338 will put California on the path to building an economy that truly protects our essential truck drivers," Teamsters Port Division Director Ron Herrera said in a written statement. "This new law will give retailers the information they need to avoid working with those same lawbreaking companies."
Repeat offenders, as well as retailers who use port drayage companies with known previous labor law violations, are the declared target of the new law.
"If they continue to use these trucking companies that use this model—that's a problem," Gonzalez said of major retailers and other customers of port drayage carriers. "This signals, from the government's standpoint, that this is not OK."
The bill is part of a larger body of legislation trying to affect change in the trucking industry in recent years, much of which has focused on the appropriate classification of truckers as either independent contractors or employees.
One of the most impactful pieces of legislation on this issue, Assemblymember Lorena Gonzalez's Assembly Bill 5, tightened the requirements that workers—including truck drivers—had to meet to be considered independent contractors in the state of California.
AB 5 officially took effect on January 1, 2020, but has faced continued court challenges, including one by the California Trucking Association, which is currently seeking review by the U.S. Supreme Court.
A year before AB 5 passed, Ricardo Lara, the state's current insurance commissioner and Lena Gonzalez's predecessor in the state Senate, authored a bill that first established the list of trucking companies who had yet to pay judgments against them for unpaid wages.
Lena Gonzalez, whose father worked as a truck driver, said she will continue to legislate on the issue of trucker misclassification at the ports.
"We need to continue to push," she said, "to ensure that we're correcting these issues."