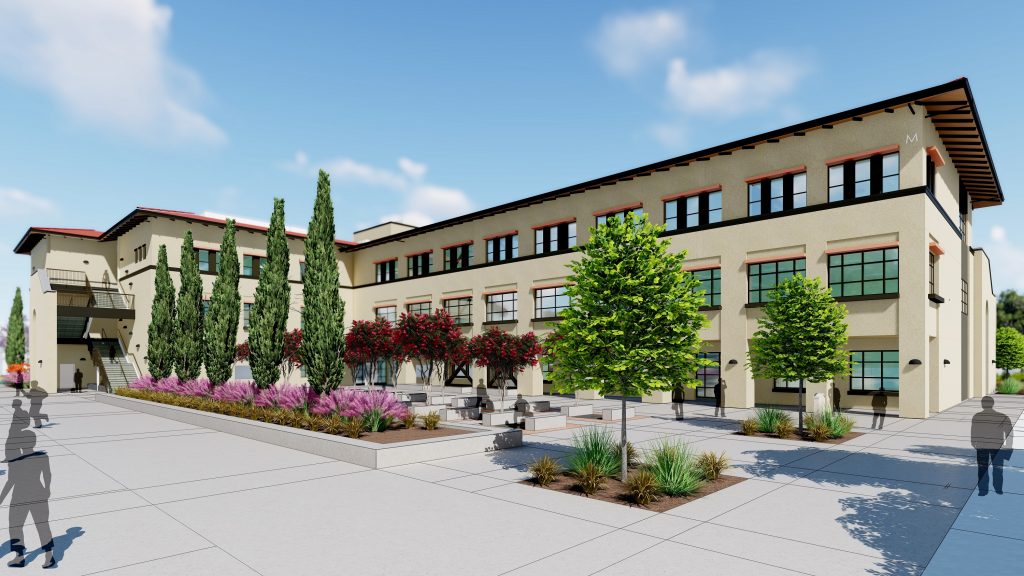 Pasadena-based C.W. Driver Companies recently broke ground on a new multi-disciplinary facility to be constructed on Long Beach City College's Liberal Arts Campus. The $48.2 million project was designed to meet the standard of the LEED Gold certification, which recognizes sustainable design.
The new facility will feature dedicated parking spaces for carpooling and fuel-efficient cars, light colored hardscape and shade structures to prevent it from becoming a "heat island"—an urban phenomenon of structures absorbing and re-emitting the sun's heat more than natural landscapes would —as well as efficient plumbing structures and light fixtures. 
Once completed, the building will offer classroom, study and administrative spaces. Key features will include a lecture hall, reading and writing focus areas, and breakout rooms. The project will be built around existing courtyards.
The new facility is expected to be completed in November 2021, a timeline that C.W. Driver Project Executive Tom Jones said should not be affected by the current pandemic.
"I don't foresee much negative impact on the project schedule," Jones said. Further, he said, "it's great to provide jobs for the community in these trying times." 
The facility was designed to fit into the campus' Spanish Revival style. "The Long Beach campus is really quite beautiful and holds a consistent architecture and this project will compliment it," Jones said.