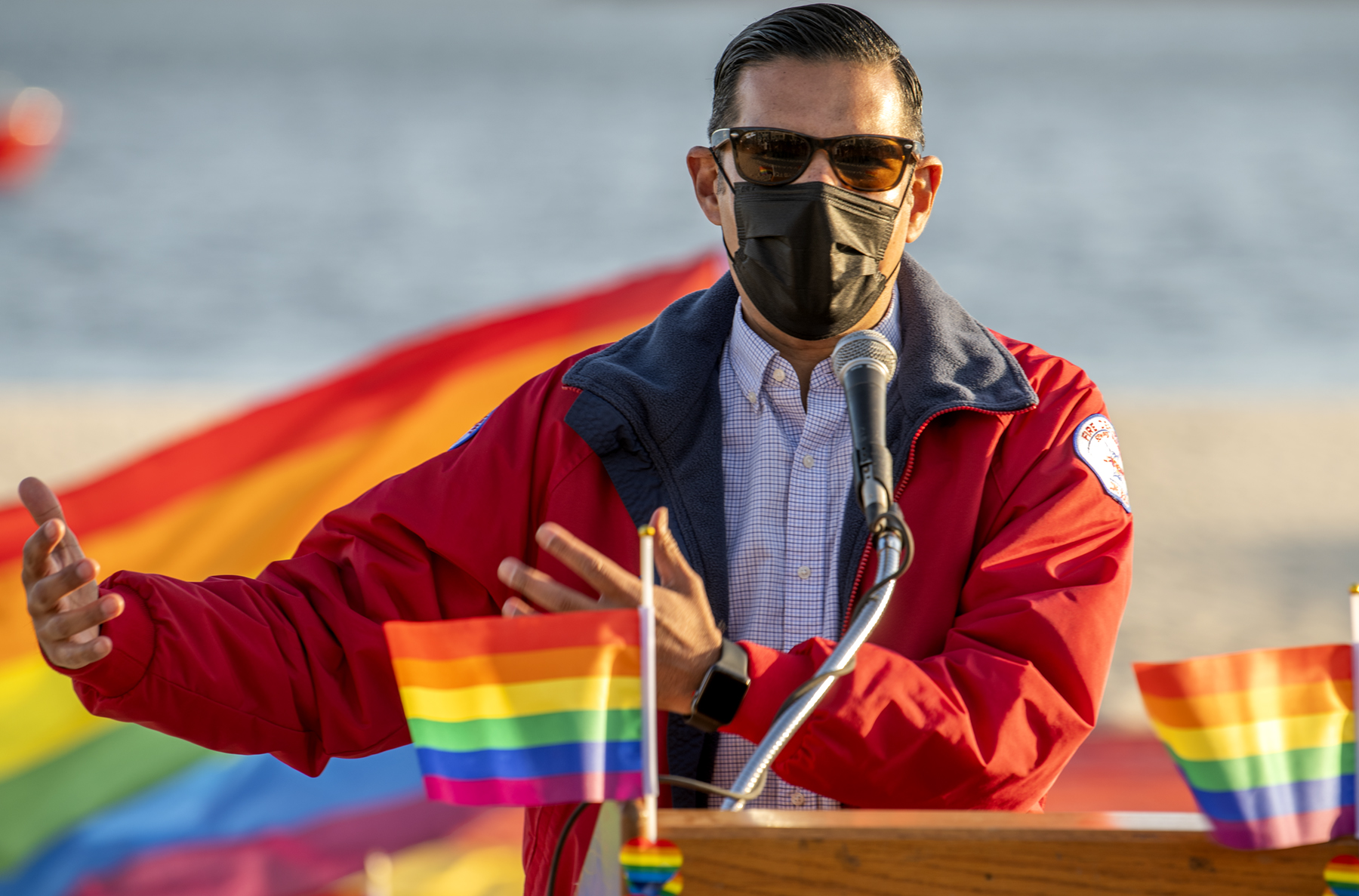 A rainbow-colored lifeguard tower that burned down in March is scheduled to be replaced by the end of May, the month Long Beach traditionally holds its Pride festival and parade.
Long Beach Mayor Robert Garcia, who is gay, has been vocal on the importance of swiftly replacing the rainbow-colored tower. "The gayer, the better," the mayor said about the replacement at a vigil held shortly after the tower burned down for reasons still undetermined.
What exactly that will look like is still being hammered out, said Garcia, but additional signage, flags and an "activation of the space" through events are all options currently considered.
"The lifeguard stations themselves are pretty standard," Garcia said. But, he added, "what we're hoping for is to create a space that celebrates that kind of pride even more than it has before.
Most of the state's lifeguard towers are made by a single company, Laguna Beach-based Industrial Design Research, which sells them across the world, from Oxnard to Okinawa.
Dave Stollery, 80, still runs the company, which he founded in 1983 and which has prevailed as one of only two main suppliers of lifeguard towers in the country.
Stollery said the Long Beach Marine Safety Bureau asked him to recycle the remains of the burned-down tower to build a new one.
New lifeguard towers like the ones deployed in Long Beach cost between $35,000-$40,000 and typically last 20-30 years.