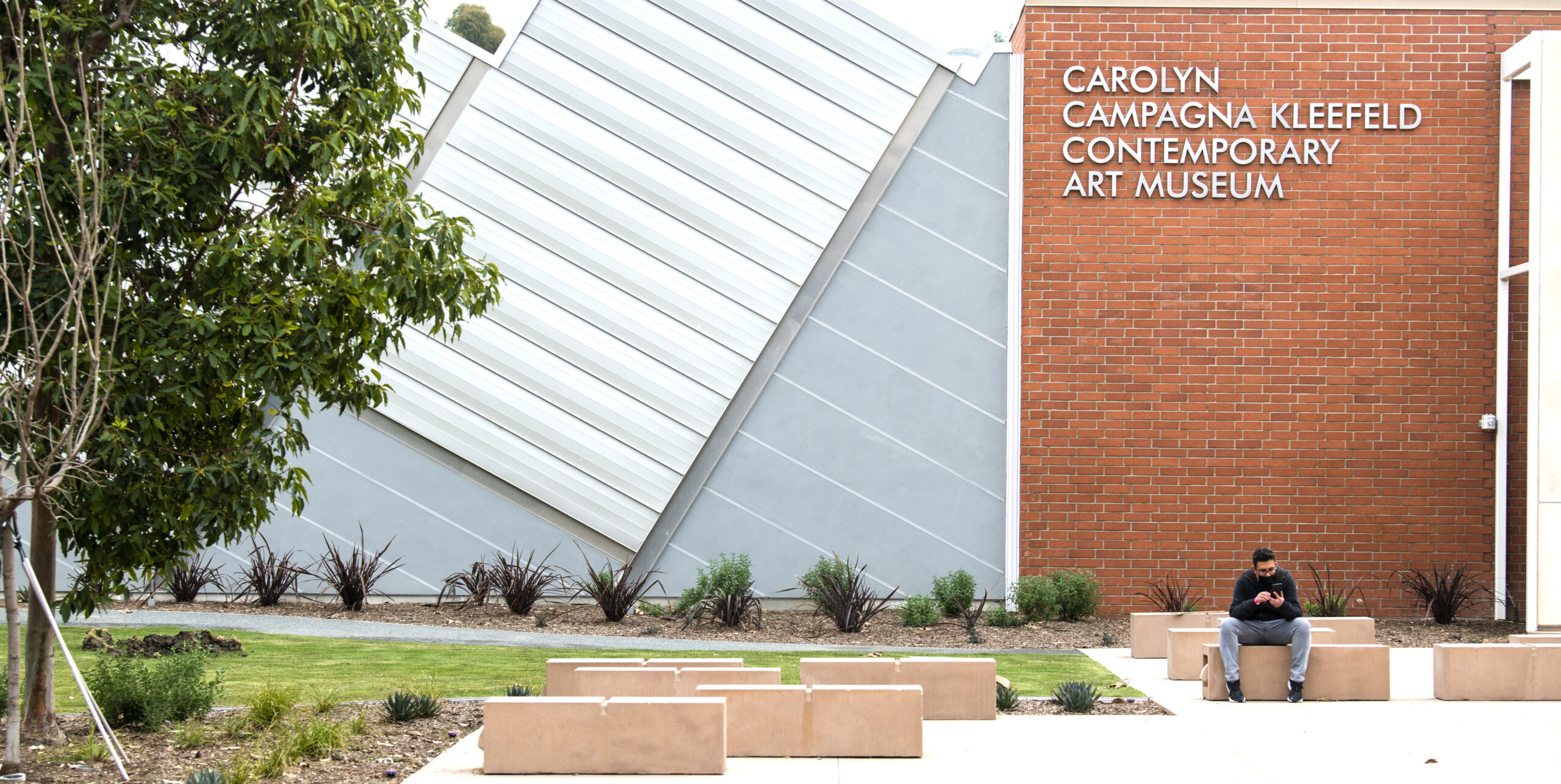 After nearly two years of construction, Cal State Long Beach's newly renovated and expanded Carolyn Campagna Kleefeld Contemporary Art Museum, formerly known as the University Art Museum, is just days away from welcoming guests once again.
"After two years of working to expand and transform our museum, we are overjoyed to welcome our communities to experience our arts complex, new exhibitions and more," CSULB museum director Paul Baker Prindle said. "We are very excited to advance our focus on visual abstraction, material innovation and arts integration and offer improved access to our collection as an educational resource that is owned by all Californians."
The museum will open to the public on Saturday, presenting an entirely new concept in appearance and purpose since its founding in 1973. Notably, the museum is bigger. Much, much bigger. Four thousand square feet were added to the museum since construction began in June 2020, more than doubling the exhibit space.
Three thousand square feet of structure alone went toward the Kleefeld's Main Gallery, built with moveable walls that could allow multiple exhibitions at a time. There are also two other smaller dedicated gallery spaces, where the museum can host at least three exhibitions in a given season. Two shows were typically the most the museum could host before, according to museum spokesperson Amanda Fruta.
Both the exterior and interior spaces of the museum exude a modern feel. Pfeiffer Partners Architects were behind the metallic, triangular motifs on the building's façade and roof, a nod to the nearby Walter Pyramid. The Kleefeld kept part of the brick façade next to the entryway, but guests will now walk inside through a new, near 15-foot-tall diamond offset glass vestibule. Inside, concrete floors contrast stark white walls, but the overall atmosphere is bright and airy.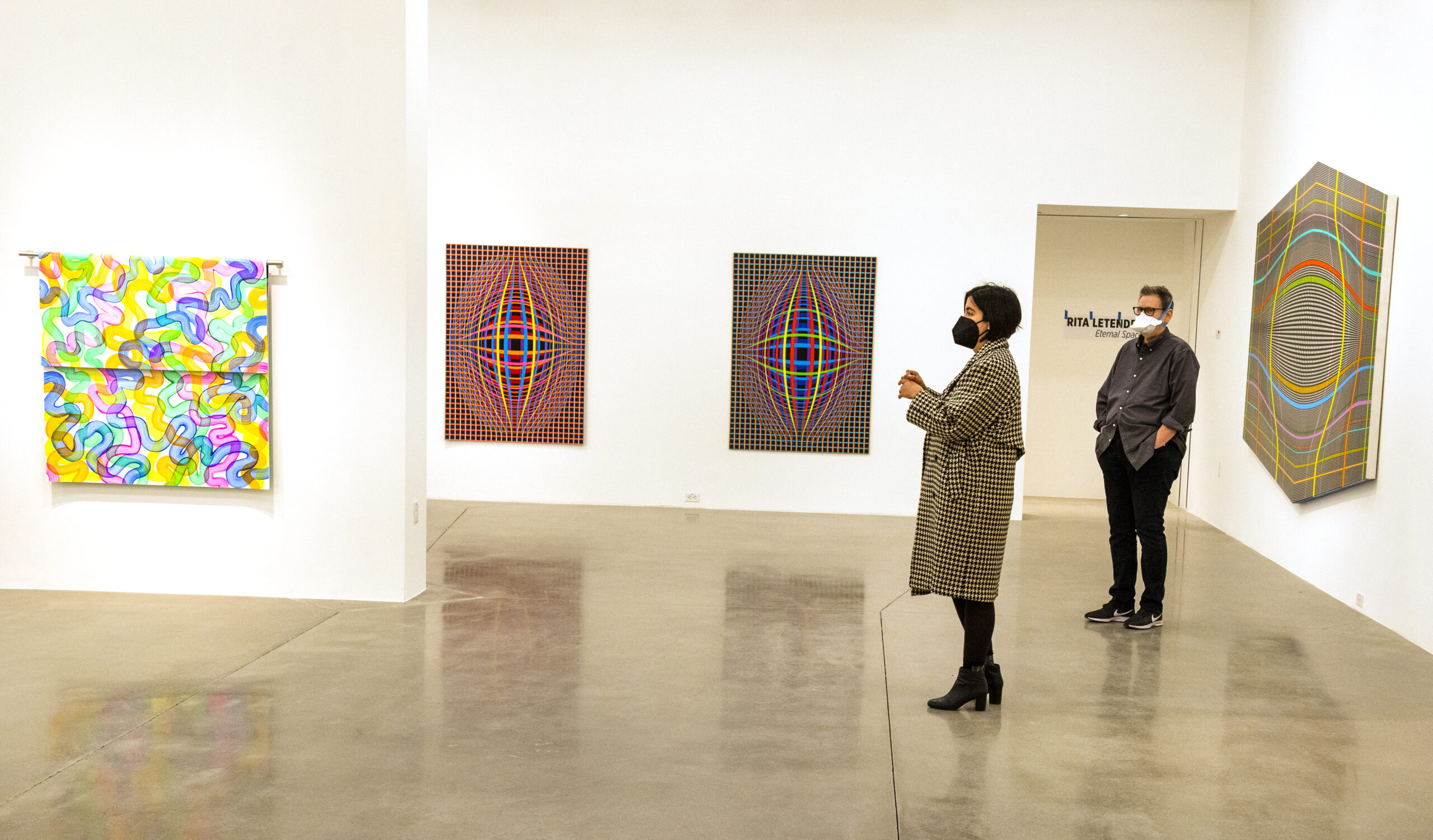 Expansion efforts and much-needed renovations ate up the bulk of the project's $24 million price tag, though the budget was shared with the state-funded Horn Center renovation next door while the Kleefeld was funded by private donations, including $10 million from the museum's namesake, artist Carolyn Campagna Kleefeld, as first reported by the Daily 49er.
But the museum's transformation also includes a host of amenities designed to foster a message of inclusivity to students and the greater community.
A spacious outdoor garden decorated with native and water-wise plants surrounds new outdoor seating areas. Inside, the museum is fit with a new state-of-the-art education laboratory that will be available with materials that both youth and adults can use, as well as a reading and archives room.
The visitors lobby also features a small gallery easily accessible through both the entrance and the museum's conjoining Horn Center, and will host a forthcoming retail shop that will sell handmade or wearable artworks by recent graduates of CSULB's School of Art, School of Industrial Design and other interdisciplinary programs.
Kleefeld's opening on Saturday won't be launching with the gusto it had originally planned for. Health precautions are keeping the Kleefeld to limited visiting hours, though in the next few months the museum anticipates it can begin to roll out extended hours and other intended programming, including poetry readings, wellness programs, and opportunities for "quiet and loud hours" for guests, Fruta said.
Still, from 10 a.m. to 2 p.m. Saturday, visitors can take in five new exhibitions, with Los-Angeles based artist Linda Besemer's exhibition "StrokeRollFoldSheetSlabGlitch" to headline in the Main Gallery.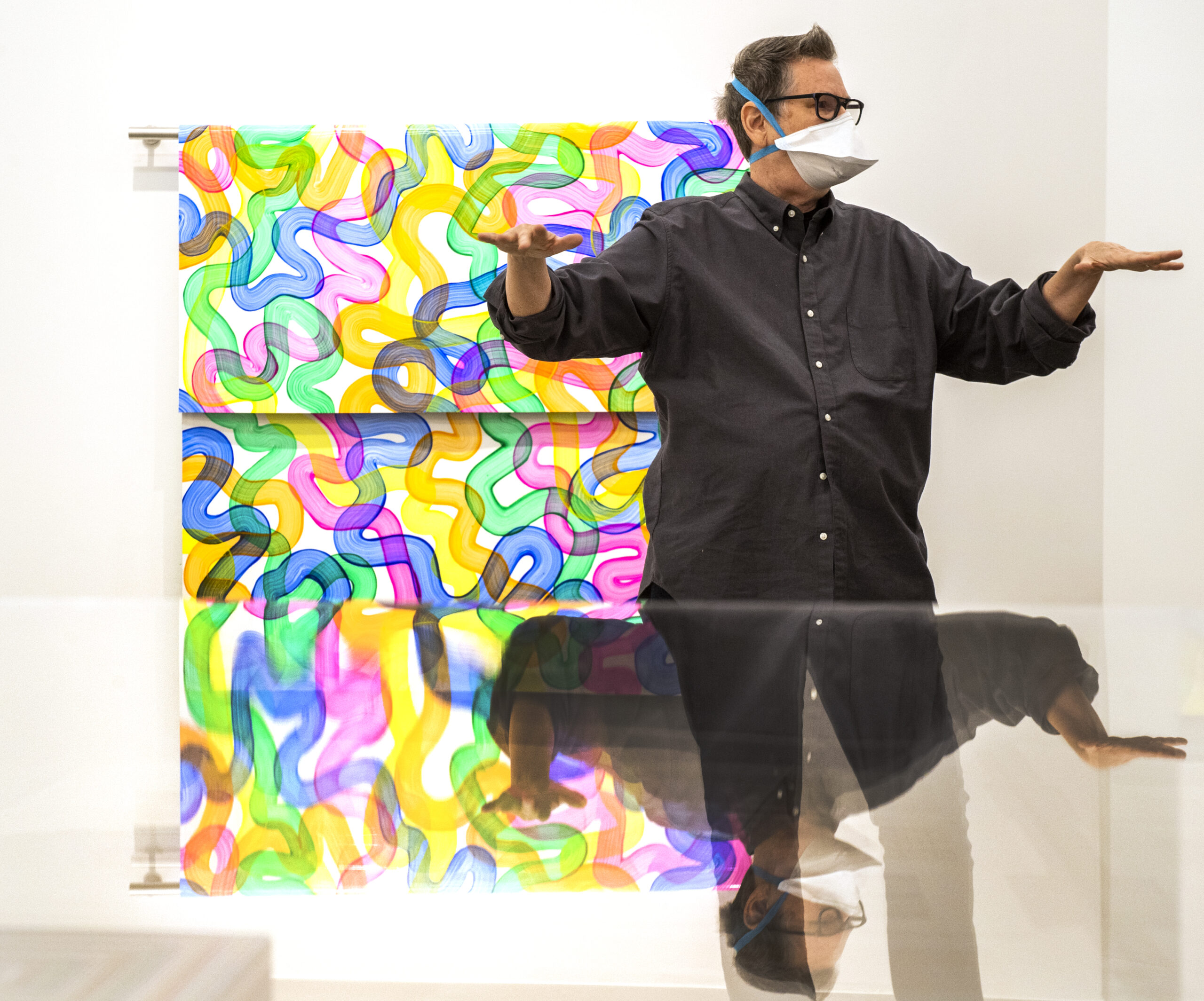 "StrokeRollFoldSheetSlabGlitch" features over 30 years of the artist's work produced between 1993 and 2021 and showcases key moments in Besemer's evolution as an artist, from their explorations with early traditional gestural abstraction (an intuitive style of painting that is characterized by movement) to their most recent "glitch" series. Besemer's art is markedly bright, featuring bold and vivid color palettes and collage-styled optical illusions.
"It's such a treat to see all this work together and to be in a brand new space," Besemer said. "I'm honored and really excited."
The exhibition will be available for viewing from Saturday through June 25. Besemer will also kick off the museum's free Artist Talks series at noon Wednesday, Feb. 16, where Besemer will give a guided tour of their exhibition while sharing their creative journey and process.
In the Mini Gallery, visitors can view seven works by acclaimed Canadian painter Rita Letendre. Some students may already recognize the artist's work, as her mural "Sunforce," painted in 1965, still resides on a suspended walkway connecting two buildings in the Liberal Arts area of campus. Her exhibition "Eternal Space" also follows key points in her artistic journey, from her early work in the 60's, employing gestural abstraction techniques, to her more atmospheric airbrushed acrylics developed in the '80s. The exhibition also honors the artist, who died in November last year.
"Eternal Space" can be seen in the Mini Gallery until March 26.
Adorning the walls in the Community Gallery, which is accessed through the museum's lobby or through the adjoining Horn Center, is "Sacred Path," a collection of works by Torrance-based Vietnamese painter, Hung Viet Nguyen. Nguyen's fantastical impasto landscape paintings feature a highly textured painting technique not truly appreciated unless seen up close. Visitors can see Nguyen's work until May 7 and also meet the artist March 15 as part of the Artist Talks series at the campus.
A selection of works by artist Carolyn Campagna Kleefeld will also be available for viewing inside the eponymous gallery until June 25. And in the archives room are two lithographic prints by Mark Bradford, though viewing is only available by appointment only until March 26.
The Kleefeld Museum will operate on limited hours until further notice, with open hours Tuesday-Thursday from noon to 5 p.m. Fridays will be noon to 5 p.m. via appointment only. Every second Saturday of the month the museum will be open from 10 a.m. to 2 p.m. with available tours of the campus sculpture gardens at noon. The museum is free to attend.
Kleefeld officials expect to announce an open house event in March with artists present and a formal celebration of the museum's opening in May.
Editor's note: This story has been updated to correct the spelling of Besemer's upcoming exhibition and to clarify where Bradford's lithographic prints are located.