Nonprofit organizations have traditionally relied on financial contributions made by donors. Yet, as older generations who often give charitably are aging, nonprofits are looking toward younger generations to become their philanthropic successors, according to local nonprofit leaders.
The Millennial generation, which consists of people ages 22 through 37, has surpassed the Baby Boomer generation, born between 1946 and 1964, in population size, according to a feasibility study on a web-based fundraising campaign called Long Beach Gives. Josephine S. Gumbiner Foundation Executive Director Julie Meenan conducted the study and found that 31% of Long Beach residents are Millennials. She noted that this population has significant potential to contribute to local nonprofits; her study found that the Millennial generation is expected to receive a total of $40 trillion in inheritance.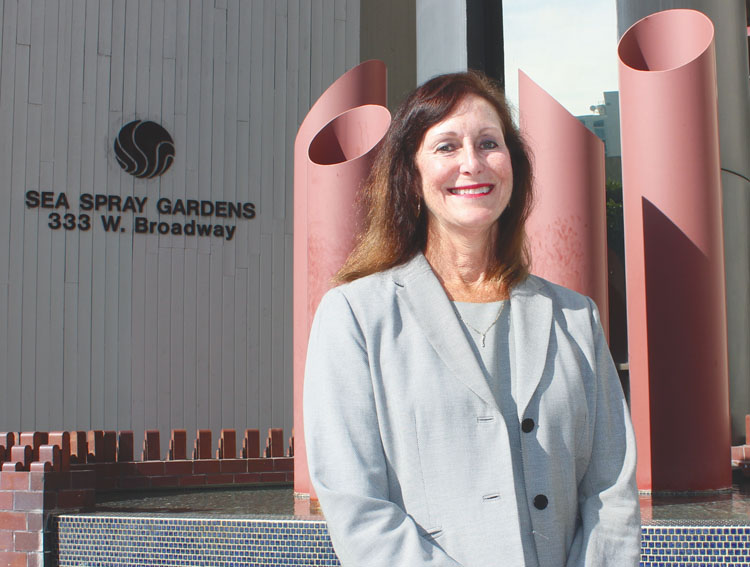 The Millennial generation does not give to charity the way older generations have, according to Meenan. "They definitely are cause-focused, and it needs to be something that they can be passionate about. They are definitely not givers the way that their parents have traditionally been givers who fund the same organizations year after year or respond to U.S. mail campaigns," she said. "Nonprofits need to be more creative to reach out to that demographic."
The Long Beach Gives online fundraising campaign is in its early planning stages, and Meenan hopes it will make it easier for Millennials to donate through a one-click process.
The younger generation prefers to volunteer their time more often than making monetary contributions, according to Long Beach Ronald McDonald House Development Director Rebecca Jackson Lai. "There is a definite different way of thinking with our Millennial age group," she said. Over time, she said she hopes Millennials will begin monetarily giving back to the nonprofit organizations they currently support with their time and talent.
Online crowdsourcing for donations, such as Facebook's free fundraising campaign option, is a popular trend among the younger generations, according to Lai. For instance, a realtor and member of the Ronald McDonald House's young adult group, the Red Shoe Society, uses the Facebook fundraising tool to make donations to the Ronald McDonald House every time he closes escrow on a house, according to Lai. As he makes these donations public on Facebook, he encourages his network of friends to give as well.
The Assistance League of Long Beach embraces Millennials' preference for volunteering their time. "Millennials really value meaningful work, and that often times is more important," Board President JoAnn McDonald said. "They do seem to value doing something that has an impact on the community. And so, that is driving us to pay close attention to the story of our mission."
Having a cause that the younger generation feels will make a difference in the community can open avenues of charitable giving, according to Assistance League of Long Beach Executive Director Annette Kashiwabara.
The Assistance League's Assisteens program engages the even younger generation, known as Generation Z, to one day be more involved with the nonprofit. "We are helping to train the younger people to get involved with volunteerism early on in life through Assisteens," Kashiwabara said.
"Recruiting the next generation of philanthropists and getting Millennials to donate is really an issue that all nonprofits are trying to tackle," Long Beach Public Library Foundation Executive Director Kate Azar said.
Azar noted that although the Millennial generation cannot make major financial contributions in a lump sum, they often prefer to donate small amounts on a monthly basis. Even a monthly donation of $5 makes a difference for the foundation, according to Azar.
"I am a Millennial myself, and I really do believe that Millennials are very passionate about their communities and giving back to the world. They look for opportunities to be able to contribute," Azar said.
Azar also stressed the important role companies play in encouraging the Millennial generation to become more involved in philanthropy. Millennials often look for employment at companies that offer a benefit package that includes paid time off for volunteering, nonprofit sponsorships or matching a donation, she noted.
"It is the Millennial generation that has the energy, the social media capabilities and the hunger to change the world that will provide a lot of positive ammunition for nonprofits in the future," Long Beach Community Foundation President and CEO Marcelle Epley said. "So it is the best interest of nonprofits to engage them now."
"If anybody has an inclination to help people in their community but does not quite know how, they should contact the Community Foundation, and they should also contact The Nonprofit Partnership," Epley said.