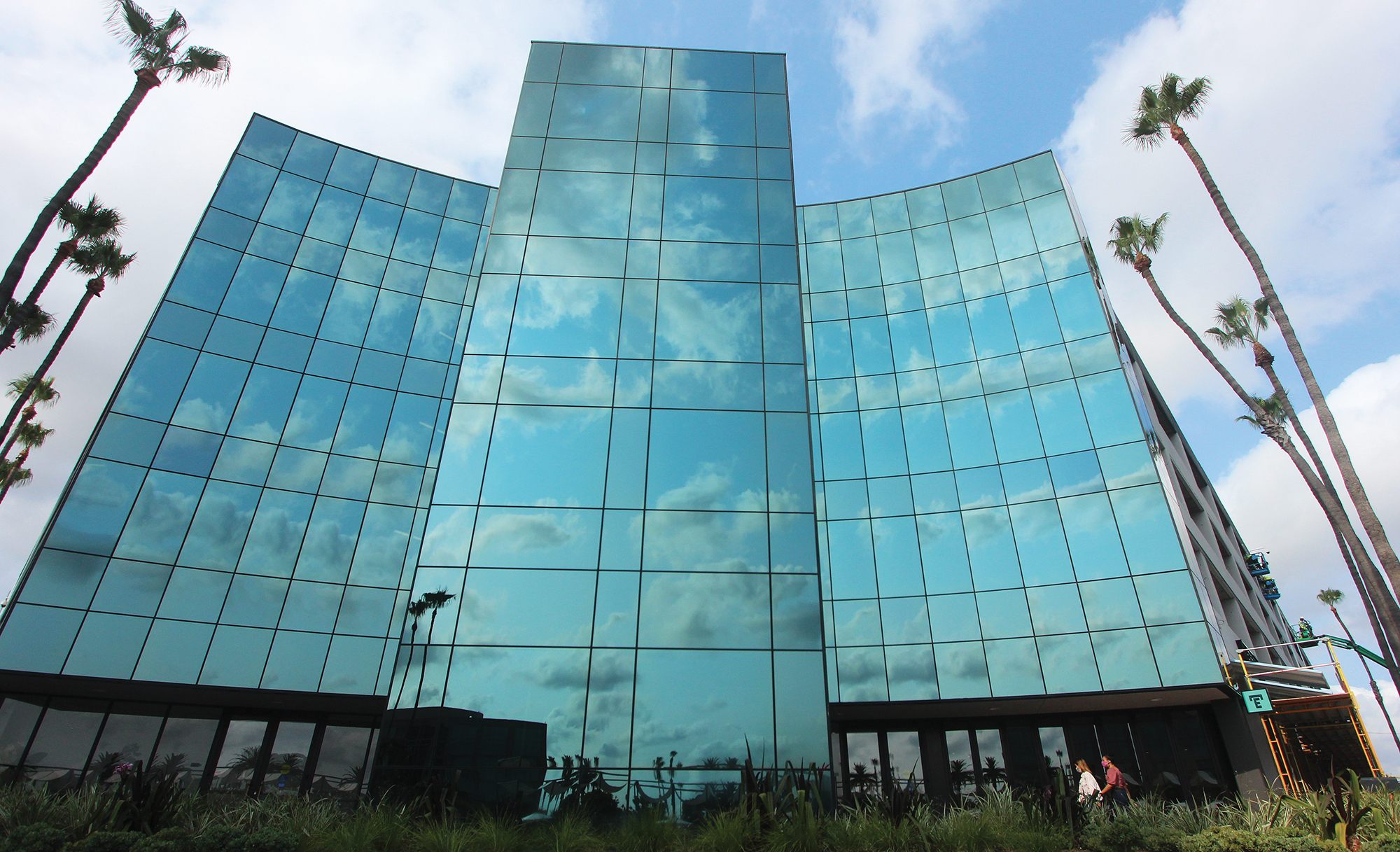 The economy is rebounding and, across Long Beach, white-collar workers are trickling back into offices. The office sector of the real estate market, however, has yet to catch up.
With vacancies at 23.8% in Downtown and 22.5% in suburban Long Beach, the portion of office space left vacant has jumped nearly 10% year-over-year in the suburban market and just under 5% in Downtown, according to the most recent quarterly report by real estate firm Cushman & Wakefield,.
"COVID disrupted the market—everybody thought office was dead," said Robert Garey, senior director at Cushman & Wakefield. But over the course of the pandemic, that assumption has changed, leading experts to be more optimistic about the office market's potential to bounce back from its pandemic lows.
While current vacancy rates are high, Garey said many companies are realizing that they may have overestimated the potential of remote work, while others are simply ready to have employees return to the office now that 75% of the city's population 18 and older has been vaccinated.
"We still have a ways to go until the majority of companies will feel comfortable having their employees back full time—we're not there yet," Garey said. But, "the market is starting to find its footing again."
In the meantime, businesses looking for office space right now may benefit from the cooled off market conditions. "Right now, it's a tenants' market," Garey said.
Asking rents haven't budged much, however. The lack of transactions during the pandemic gave landlords limited data on which to base any rent adjustments, but concessions and tenant improvement packages have increased, Gary said.
"Businesses can take advantage of that." If demand remains soft, asking rents may drop as well, he added.
Much of the impact of the pandemic in the short and medium term remains uncertain, experts say, especially when it comes to the amount of space companies will need as they make their way back to the office.
"Companies are trying to figure out how to best accommodate their workers," said Toliver Morris, owner of William Morris Commercial and former board chair of the Downtown Long Beach Alliance.
There are currently two schools of thought among real estate experts, Morris said. One assumes that companies may keep some portion of their workforce permanently remote, decreasing their need for office space. The other expects companies to decrease the density of their workspaces to allow for social distancing, maintaining or driving up their square footage needs as a result.
How quickly the market will adapt to either trend remains to be seen, especially as new variants of the coronavirus drive up infections in the city again.
"The delta variant has thrown another wild card into the hand these business owners have to play," said local economist Robert Kleinhenz.
How they will play it will likely depend on their industry's adaptability to remote work. Some sectors, especially in the medical field, are returning to the office at a quick pace, said Kleinhenz. Others, especially in the tech, professional services, finance and insurance sectors—all of which lend themselves to remote work arrangements—are slower to return.
Along with the success of efforts to contain new variants of the coronavirus worldwide, those industry-specific push-and-pull factors on the return to the office will likely be the dominant force driving developments in the office real estate market for the year to come.
"Things will be moderately active, I suspect," Garey, of Cushman & Wakefield, said. "I think that things will be much brighter 12 to 24 months from now."