Anyone passing by the Aquarium of the Pacific on a Friday night this time of year can expect to see a long line of teenagers dressed in black tie attire, sequins sparkling in the evening light, snaking around the building's entrance. Whether it's prom nights, weddings or corporate get-togethers, the Aquarium has long been a popular space for events. With its new Pacific Visions wing, the venue will be able to host more guests and offer more diverse experiences.
"We will have the ability to do very large events," John Rouse, the Aquarium's vice president of operations, told the Business Journal. "Plus, we have a lot more hardscape out front, so we'll be able to do events [with] over 3,000 people, which in the past were a little more complicated." Under the expansive glass facade of the new wing, a patio and lawn framed by drought-resistant plants offers opportunities for mingling al fresco.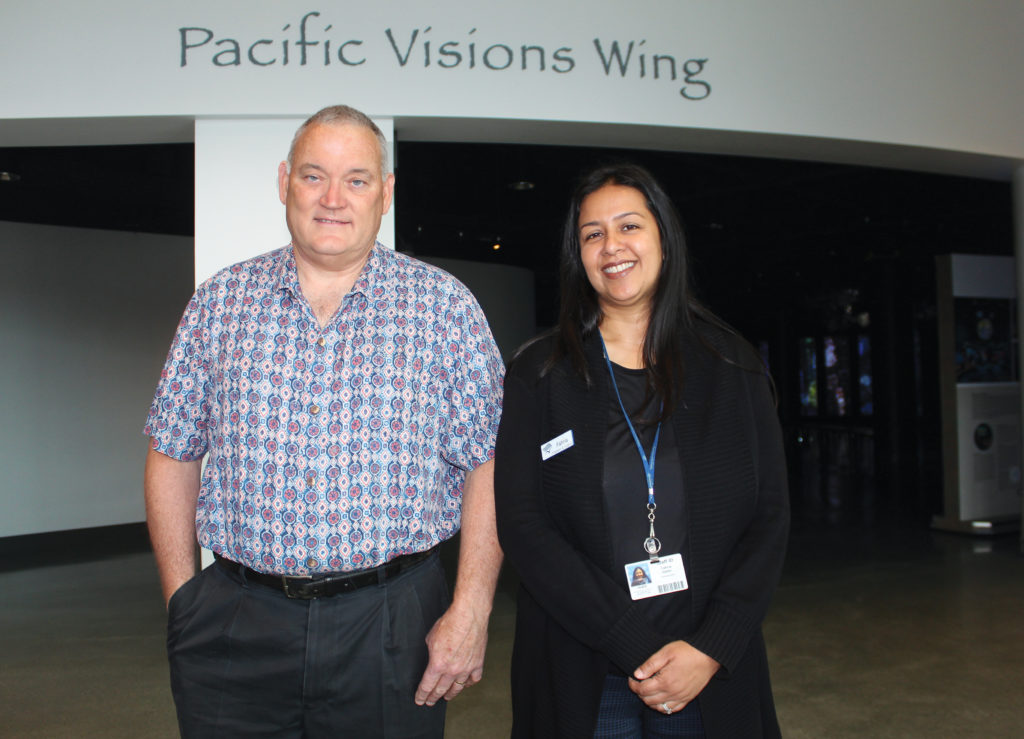 But it's not just the added outdoor space that is expanding the Aquarium's event capacity. With four new exhibition halls and a new conference room, the inside offers plenty of square footage, too. "It gives us a lot more space," Rouse noted. Thanks to these new spaces, Rouse is expecting to host as many as 30 additional events per year. Currently, the Aquarium welcomes around 85 annually. He expects event revenues to increase by approximately 10% from the current $2 million per year.
For bigger events, the ample open space of Pacific Visions' art, orientation and culmination galleries can be set up based on clients' needs, Rouse noted. The Honda Pacific Visions Theater is fitting for corporate presentations and TED-style talks, he explained. The theater accommodates 300 people with auditorium-style seating. The rounded space features a 32-foot tall, 130-foot long digital projection wall and a 30-foot-diameter projection disc on the theater floor that tilts toward the audience for immersive visual displays.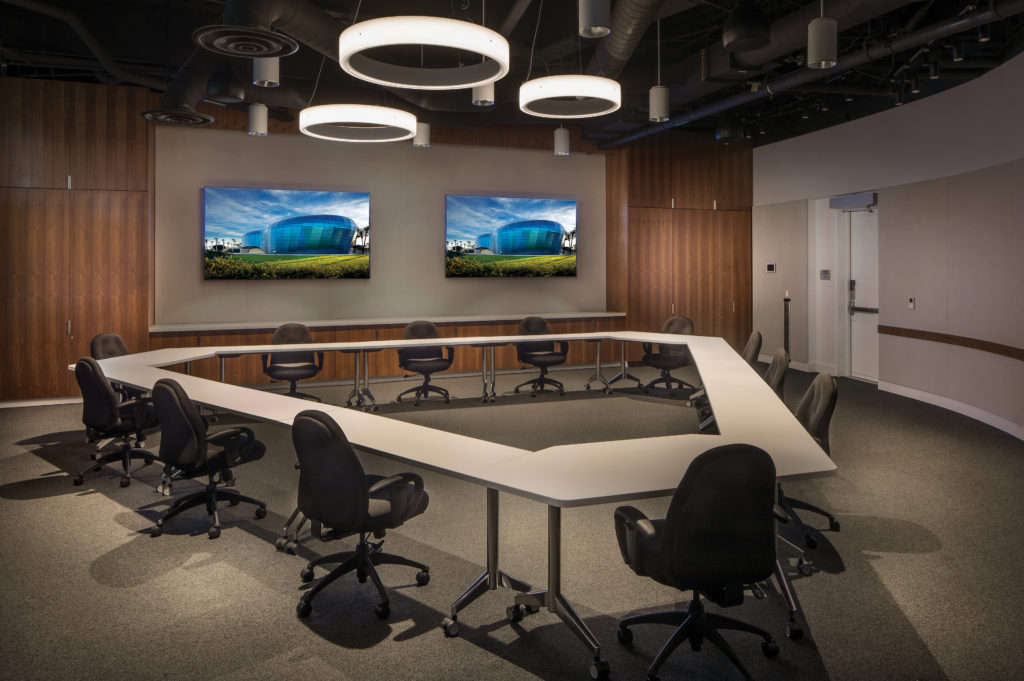 The orientation gallery, which visitors pass through before entering the theater, also offers opportunities for multimedia presentations. A 26-foot-wide LED screen and a wall projection equipped with ceiling-mounted motion sensors create a captivating visual landscape. "It's quite impressive looking, really bright and beautiful," Fahria Qader, director of Pacific Visions and architecture at the Aquarium, told the Business Journal. The floor is tilted slightly toward the screen, ensuring a clear view from all areas of the room.
The pre-show area, which consists of the art and orientation galleries, has already been used for events prior to the new wing's official opening date of May 16. So has the building's new conference room, which is fully soundproof to allow for undisturbed meetings and can host approximately 40 people, depending on seating arrangements. The conference room expands the Aquarium's options for hosting smaller events, which had previously been confined mostly to the watershed classroom in the main building. "We get multiple requests for that, so we'll be able to double up, basically," Rouse said.