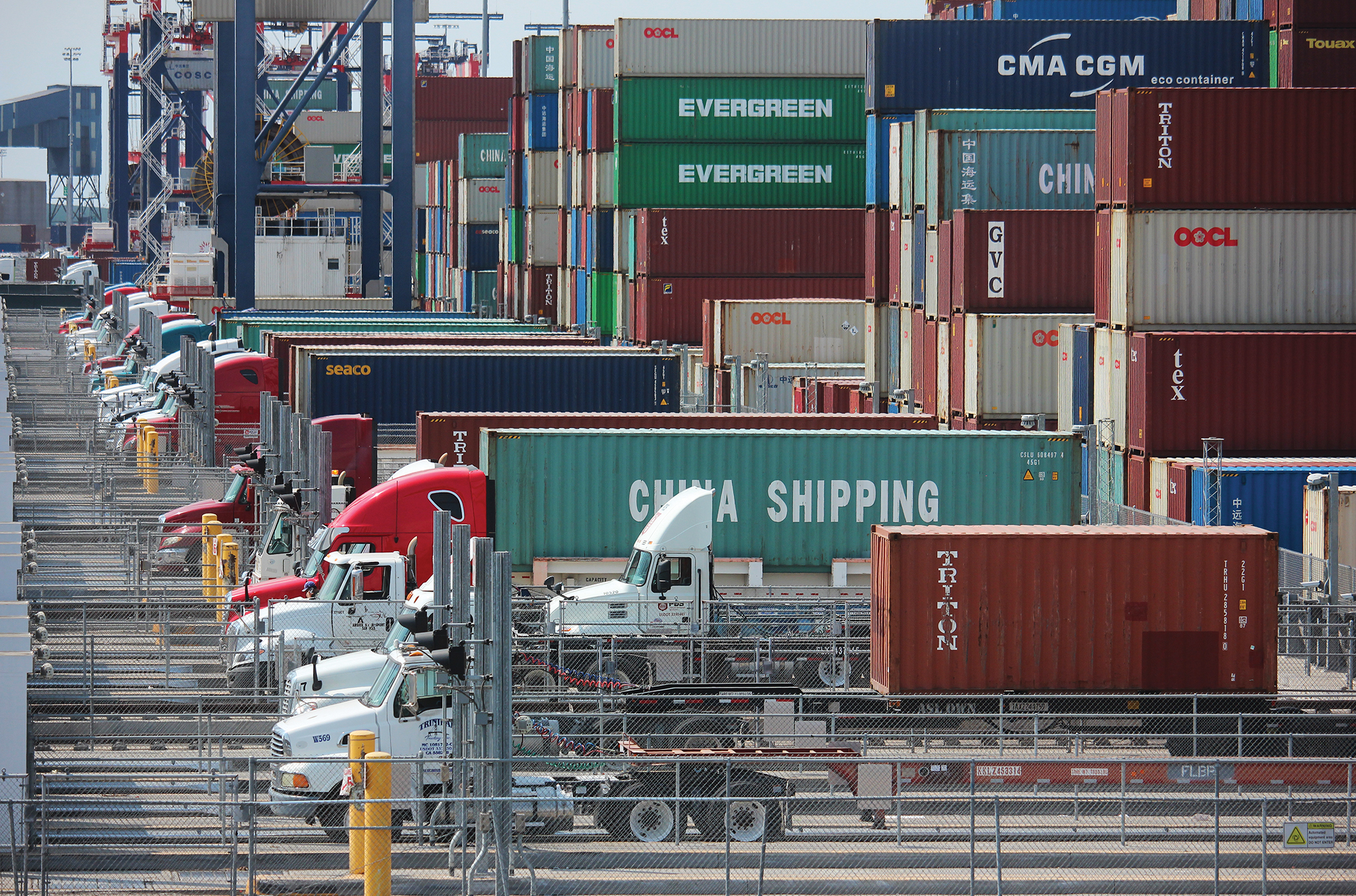 Driven by increased e-commerce and cargo volumes through the Port of Long Beach, industrial real estate has been in high demand throughout the pandemic, pushing vacancy down and prices up.
Retail, on the other hand, has been ravaged by the pandemic, with numerous businesses shuttering after economic shutdowns and others still struggling.
"In general, there's lots of demand and very limited supply," Ryan Endres, a principal with Lee & Associates Commercial Real Estate Services, said of the industrial market. "The ports are processing containers at an all-time high and I don't see that slowing down anytime soon."
In 12 of the last 13 months, the Port of Long Beach has set new cargo volume records, pushing demand for third-party logistics and fulfillment companies, storage and warehouse space, Endres said. The U.S. as a whole needs just over 300 million square feet of new industrial space just to keep up with current demand for e-commerce related businesses, he added.
But space in Long Beach and surrounding areas is hard to come by and there is little undeveloped land, especially near the ports of Long Beach and Los Angeles. And Endres said he does not expect that to change any time soon.
Industrial vacancy in the second quarter of this year was 1.1%, down from 1.7% in the first quarter and 2.4% during the second quarter of 2020, according to reports from Lee & Associates. A "healthy market" is anything under 7-8%, Endres said.
High demand has kept upward pressure on average asking rent, which increased from $1.09 per square foot in the second quarter of 2020 to $1.13 per square foot in the second quarter of this year. The average sales price of industrial space per square foot increased substantially quarter-over-quarter to $286.14. The increase comes after a big decrease from $244.75 per square foot in the second quarter of 2020 to $180.41 per square foot in the first quarter of this year.
Thanks to a 1.1-million-square-foot lease by Relativity Space at the former Boeing C-17 site and limited new product coming online or being vacated, the industrial market experienced a positive absorption of nearly 1.64 million square feet. Absorption in the first quarter was 186,697 square feet.
"Lots of retailers are continuing to ship for the holiday season, so that means a need for more warehouse space, distribution and storage," Endres said, noting the increased port traffic also has spawned a need for additional shipping container storage. "That's the immediate challenge because existing space is at capacity."
The retail struggle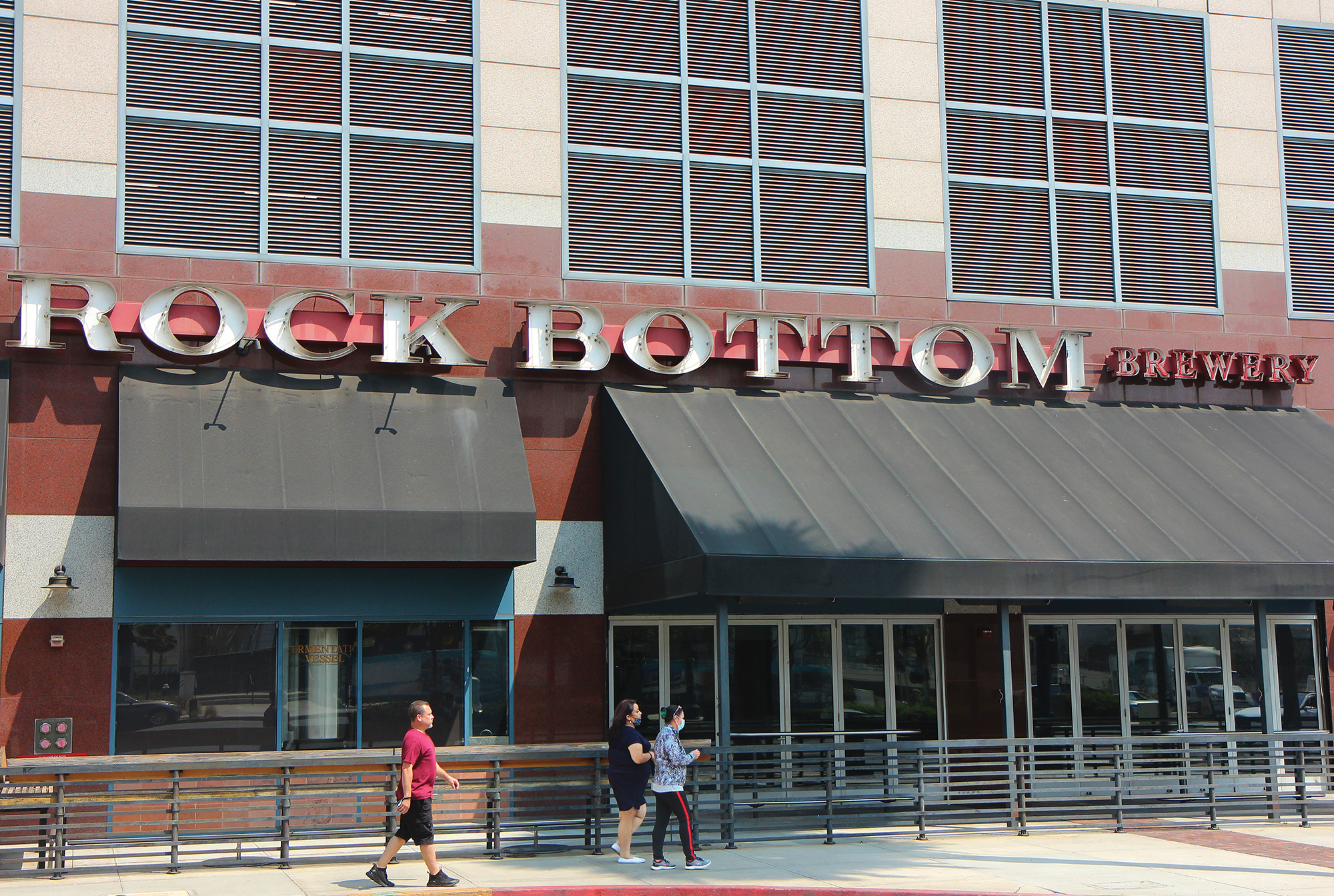 Businesses that occupy retail space—restaurants, bars, goods, services and entertainment—have been especially impacted by COVID-19, Lee & Associates Principals Noelle Aguirre and Sean Lieppman said. But the real estate market throughout the state has yet to feel the full impact thanks to the state's commercial eviction moratorium that runs through Sept. 30.
The moratorium has kept vacancy and asking rents stable—for now. Once the moratorium expires, however, Aguirre said more businesses are likely to close.
The Downtown retail vacancy rate actually decreased quarter-over-quarter from 5.4% to 5%, while suburban vacancy increased slightly from 5.5% to 5.7%, according to Lee & Associates reports. Over the last 12 months, average asking rents in Downtown and suburban markets decreased 1.3% and 1%, respectively, to $2.66 and $2.32 per square foot.
Net absorption over the last 12 months in Downtown as of the second quarter was 4,600 square feet, while the suburban market suffered negative absorption of 156,000 square feet due in large part to several big-box vacancies, including the former Best Buy at Marina Pacifica and Orchard Supply Hardware at Long Beach Exchange.
"Optically, this isn't as challenging as it was during the Great Recession," Aguirre said, noting that many of the businesses that shuttered were already struggling and the pandemic was simply the final nail in the coffin.
Retail activity has picked up significantly since the June 15 reopening, Aguirre said, and business has been spurred by Long Beach's high vaccination rate. But further recovery hinges on a broader return of the workforce, he added. Many workers have opted not to return to jobs, particularly those paying minimum wage, due to increased unemployment benefits and other factors.
The mandatory halting of in-person dining for months at a time crippled food and beverage operators, which has forced several to close their doors. But similar business types are leading the way in backfilling space, Lieppman said. New restaurant concepts are moving into shuttered restaurants, he said. Medical, educational and boutique uses also have been driving forces in backfilling vacancies, Lieppman said.
"We're resilient," Aguirre said. "As long as creative minds are out in the marketplace, they find a solution. But things can change quickly in this environment—a new variant or whatever can derail us. It's fragile."