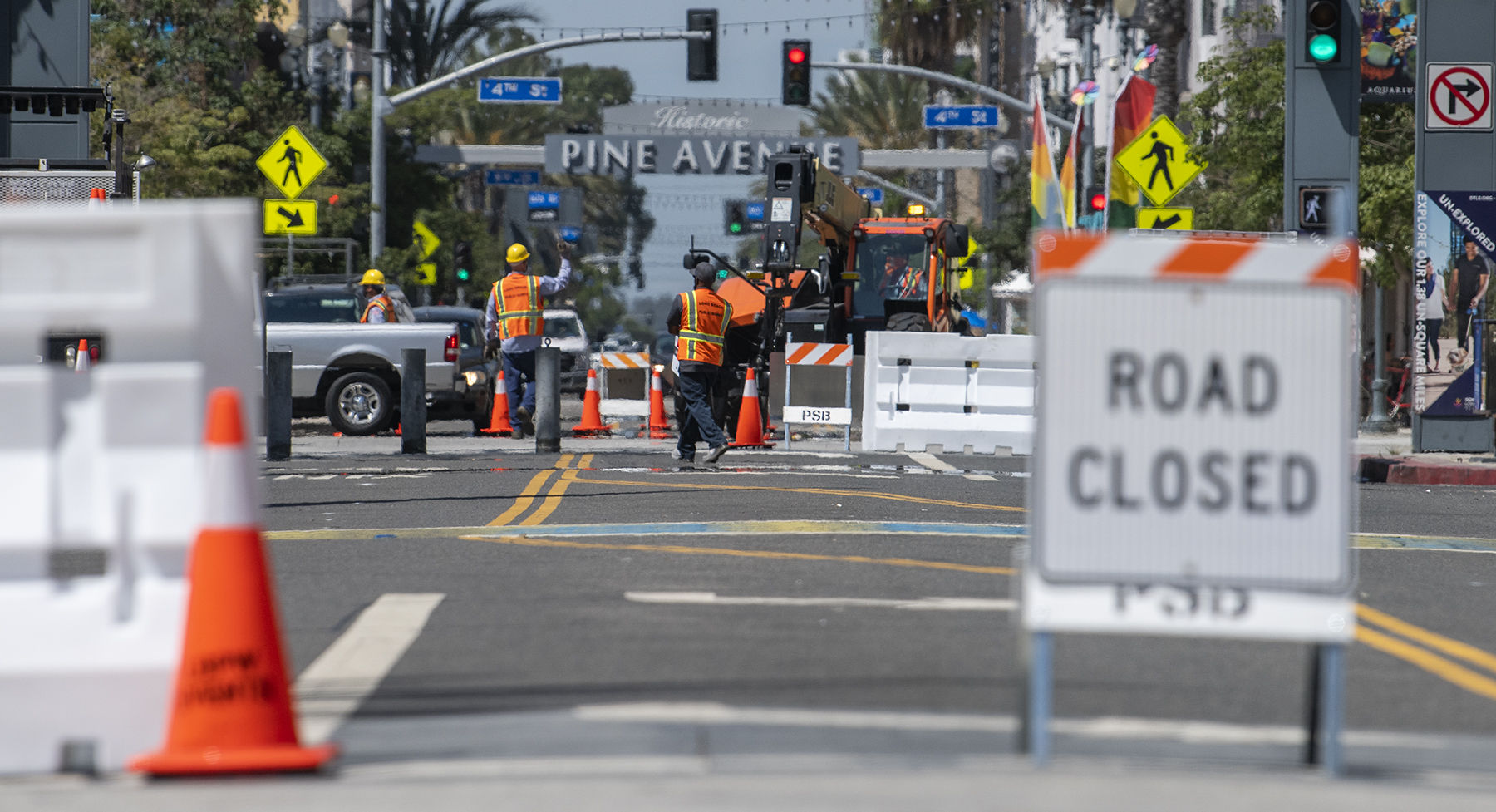 A week after the City Council voted to extend the much-debated Pine Avenue closure, the Downtown Long Beach Alliance on Thursday shared an announcement by the city's public works department, stating that it will reopen part of the closed area to allow for additional temporary parking.
The decision comes after some businesses in the area lamented the negative impact the closure has had on their sales, as the breakfast and lunch crowds struggled to find parking when picking up their orders.
Bau Tran, owner of 5th Ave Bagelry and author of a letter that relayed those grievances to the Downtown Long Beach Alliance, said he's happy with the compromise, which would reopen the northern section of the closure between Broadway and 3rd Street.
"I'm super excited about it," Tran, whose business is located on the soon-to-reopen portion of Pine Avenue, said.
Tran noted that he has empathy for other businesses on the block, such as Shannon's on Pine, who were able to partially reopen as a result of the closure. "They desperately need help and we desperately need help," he added. "This is a good compromise."
An additional closure, this one between 4th and 5th Street, is scheduled to go into effect on Friday.