Overview
Home Prices Expected To 'Soften,' But Other Sectors Remain Healthy
By Brandon Richardson, Senior Writer
Continued low interest rates are keeping residential and commercial real estate markets healthy, according to local experts and economists, who noted rates did not increase as expected last year. Sales and leasing activity is increasing across all property types. The exception is the single-family market, which has experienced decreasing sales and increasing inventory in recent months.
"We saw that in 2018 the housing market was at a transition point where would-be homebuyers were put off perhaps by interest rates that were headed up – although, they never really headed up by much," Robert Kleinhenz, economist and executive director of research for Beacon Economics, said. "Home prices . . . rose throughout last year, giving rise to a slower pace of home sales. But at the same time, sellers were angling to put their homes on the market in greater numbers."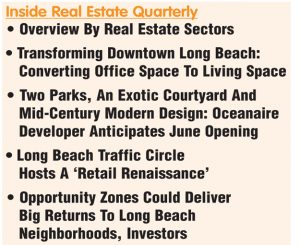 The California Association of Realtors reported 3.2 months of inventory – meaning that all single-family homes on the market would sell within that time period given current demand – in December, compared to 1.7 months one year prior, Kleinhenz said. In Long Beach, home sales decreased 8% last quarter compared to the fourth quarter of 2018, while the county experienced a 12.5% decrease, he added. Because of this slowdown, Kleinhenz said he expects home prices to soften during the first part of the year.
Richard Green, director of the USC Lusk Center, said that in the next couple of years he would not be surprised if housing prices in L.A. County decreased 5% to 10%. Increasingly, home sellers are being forced to lower their list prices as more and more homes sit on the market for extended periods of time, he noted.
The unemployment rate remains below 5% at both the county and city level, which bodes well for the local housing market, Kleinhenz said. Softening interest rates and higher wages should increase demand for single-family homes, he explained, especially considering ever-increasing average rents reaching $2,000 or more in Long Beach and surrounding areas.
The statewide housing affordability index showed that 28% of Californians could afford the median price of $576,000 for a single-family home during the last quarter of 2018, Kleinhenz said. As a result, financing options that allow for less than the traditional 20% down payment have become more common, Kleinhenz noted.
The Long Beach multi-family market has been consistent for several years, according to Bobby Peddicord, head of CBRE's South Bay office. He explained that people priced out of West L.A. and surrounding markets such as Santa Monica see Long Beach as an affordable alternative, both for owners and renters.
Investment in multi-family properties is strong and increasing in Long Beach, Peddicord said, noting that sales prices and rental rates have continued to increase. "We've seen a steady increase in rents but not those crazy spikes that we have seen in the Santa Monica or Venice markets," he explained. "The flip-side is if we were to go into a little bit of a slower market, we're not going to see the drastic drops that we have seen sometimes on the west side."
At the state level, domestic and international migration into California is down, according to Green. In fact, he said that more people are moving out of the state than are moving in.
"It makes one wonder if we've hit some sort of tipping point. International migration is down and you might think that's a function of some of Trump's rhetoric," Green said. "But the bigger impact is there's just far more domestic outmigration than there has been in years past. You wonder if the cost reached such a high level that despite the fact that there are lots of jobs here, people are just leaving to go live in a cheaper place."
The migration of about 90,000 people out of California translates to around 30,000 fewer homes needed in the state, when you factor in people who live together and children, Green said. Because of the large population of the state, 30,000 homes is not an "enormous" figure, he added. However, if this trend continues, over the course of several years, it could have a more meaningful impact on the multi-family market.
Job growth has had a positive impact on the office real estate market in L.A. County, bringing vacancy to a healthy level, according to Damon Wyler, vice president and regional manager of Marcus & Millichap's Long Beach office, said.
"One of the biggest trends in office is geared toward denser workspace with more amenities, common areas and gathering spaces," Wyler said. "We've seen a lot of industrial buildings adapted for new office programming. You might look in and see everyone working on bench seating and also see a ping-pong table somewhere out in the common area."
"The workforce is generally younger with the Millennials having entered in full force, and the companies and employees seem to enjoy a collaborative environment," he added.
Traditional office buildings with separated offices and cubicles are struggling with higher vacancy rates than creative, collaborative space, Green said. Companies are using less square footage per employee, he explained. Traditional office buildings that have undergone renovations into creative space, such as 211 Ocean in Downtown Long Beach, have had strong leasing success, he noted.
In the retail market, Wyler explained that the narrative continues to be "what is or is not Amazon-proof," referring to the online retailer's ever-increasing sales numbers. He noted that retailers with business strategies that incorporate both a digital and physical presence are the most successful in today's economy. Food is playing a large role in new retail developments due to the experiential nature of dining out, Wyler added.
"Restaurants are proof that humans are irrational because making them work is really hard," Green said. "It's a very, very tough business. As an amenity to draw people into [retail centers] to get them to buy stuff, they make lots of sense. But if it's what you're relying on to make your shopping center, I don't see how that works."
With the introduction of numerous multi-family residential developments in Downtown Long Beach and a push for increased housing development statewide, Peddicord said retail could experience a surge in investment and leasing. Long Beach's central location to L.A. and Orange County markets make it an ideal location for retail developers and users, he added.
While e-commerce continues to be detrimental to brick-and-mortar retail, Green said it is fueling the industrial market, particularly around the ports of Long Beach and Los Angeles. The need for warehouse and distribution space is directly tied to increased online sales, he explained. However, coastal cities are short on developable land to produce additional industrial space. "That's why we've seen this tremendous explosion of industrial space in Riverside and San Bernardino counties," he said.
Peddicord said the industrial market has experienced a slight slowdown in terms of the number of offers being made when space becomes available. However, he said for-sale and for-lease properties are still likely to receive three or four offers from prospective buyers and tenants.
"I continue to be very optimistic about industrial [real estate], but if we really get into a trade war with China – if Trump raises tariffs from 10% to 25% – that could be a real threat to the industrial market in Southern California," Green said. "That's political risk and I don't know what's going to happen. That is the one sort of black spot for the industrial market."
Long Beach Single-Family Market Softens, Relieving Pressure On Homebuyers
By Samantha Mehlinger, Editor
Single-family real estate experts in Long Beach described a softening market at the start of 2019 but cautioned that the decrease in sales activity and flattening of home prices should be viewed as market stabilization rather than a harbinger of a dramatic downturn.
The median price of a detached single-family home in Long Beach was $605,000 in January, a 1.6% decrease from December, according to Phil Jones, broker and owner of Coldwell Banker Coastal Alliance. There was a 41% increase in the inventory of homes on the market compared to January 2018, he said. "Pending sales were down 46% in January. Closed sales were down 9.2% . . . compared to last January. And the same number of listings came on the market. But the supply improved because the rate of sales activity decreased," he explained.
Jones noted that fears about the Federal Reserve increasing the federal funds rate, which dictates interest rates for home loans, may have impacted market activity in recent months. "But the volatility in the stock market in November slowed down the increase in interest rates, and in fact . . . they retreated. So interest rates have actually softened a bit from where they were in the early part of the fall," Jones said, adding that the average current interest rate for a home loan is about 4.75%, "which is still a very good interest rate."
The condo market also experienced declining activity in January, with 26% fewer new listings than a year prior and a 63% decrease in pending sales, according to Jones. However, he noted, closed sales increased 10%. The median price of condos in Long Beach increased by about 5% to $389,250.
First-time homebuyers are increasingly considering purchasing condos because their median price is so much lower than that of detached homes, Jones noted. In Los Angeles County, 24% of homebuyers could afford the median-priced single-family home in the fourth quarter of 2018, according to the California Association of Realtors.
Phillip Mazzocco, co-owner and operating principal of First Team Real Estate in Bixby Knolls, said that "there has been a softening" in the single-family market so far in 2019, but that he does not expect the trend to continue. "[When] the Fed didn't raise interest rates, it kind of opened some things up," he said. "We'll still see some growth in kind of the $500,000 to $900,000 range, but everything over $1 million has really stalled out."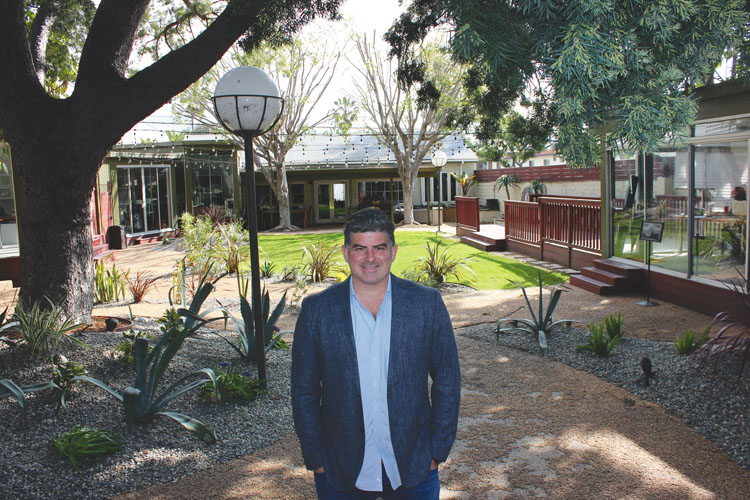 Mazzocco said that housing markets in neighboring cities and counties experienced more dramatic slowdowns in activity in recent months, but that Long Beach has retained its appeal to homebuyers. "I know [in] Orange County there was a big softening this winter. But you know, we didn't feel it as intensely as they did. And I think it's kind of because we're the new kid on the block," Mazzocco said. Long Beach has been underestimated in the past, but its ongoing development boom is calling attention to the city, he explained. "Everyone thought about Long Beach as a port city or a lunch bucket town, and it was kind of our little secret. And it is clear that the secret is out. Everyone knows how cool it is and they all want to be here."
Prospective homebuyers from outside the area are increasingly interested in Long Beach, according to Mazzocco. "There are a ton of people coming from South Bay, L.A., Orange County, just because there is so much more value [in Long Beach]," he said. Referring to Naples Island, he said, "You can have waterfront in Newport Beach for $8 million or you can have it in Long Beach for $4 million."
Both Jones and Mazzocco characterized the current single-family market in Long Beach as healthy. "The market is shifting from a really seller-advantaged market to more balanced. I think buyers are getting some of their advantages back," Jones said. "As inventory grows, it will become even more balanced between buyers and sellers."
Mazzocco noted that fluctuations in the real estate market are historically normal. "I don't think anyone in our industry is really worried about a big recession. There is just a normalization of the market," he said. "We're in a very healthy market. . . . It's very normal, what's happening right now."
Easing Interest Rates Revive Multi-family Investment Activity
By Samantha Mehlinger, Editor
After sales transactions of Long Beach multi-family properties decreased in December, local real estate professionals observed a return to a normal pace of sales thanks to a decrease in interest rates for property loans.
"We're seeing an uptick in activity in the past 30 days compared to late 2018," Robert Stepp, president of Stepp Commercial, told the Business Journal. "With interest rates trending downward, buyers are now able to see more attractive returns on the inventory that has been sitting on the market and are showing renewed interest. Sellers are optimistic about achieving their pricing and have been more willing to engage in transactions."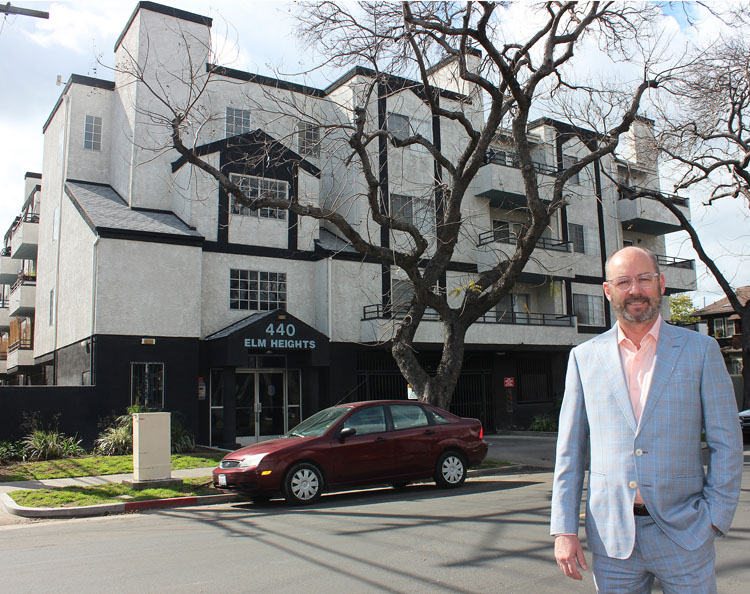 Steve Bogoyevac, senior managing director of investments for Marcus & Millichap, made a similar observation, noting that increasing interest rates during the last quarter of 2018 "may have cooled off [demand from] buyers." He added, "Since the middle of January, with rates coming down, the activity on our listings has gone up pretty dramatically."
Bogoyevac said that sales prices for multi-family properties "retreated a little bit" toward the end of 2018 but have now begun to bounce back. "It has been another little rebound because rates have dropped dramatically again. And people now are kind of like, where they couldn't get it to pencil 30 days ago, [now] rates are substantially different."
Stepp said sales prices for C Class, or low-quality, buildings, are remaining flat in Long Beach, while prices for better-positioned properties are "creeping upward." In addition to interest rates, Stepp said that the gross rent multiplier – a metric measuring the ratio of the price of a property to its gross rental income – also plays into property valuation. "Currently we are seeing C Class properties priced at approximately 12 times gross [rent], B Class properties are at 14 times gross and A Class assets are at 15 times gross."
Long Beach remains attractive to investors despite rising sales prices, according to Bogoyevac. "We're selling stuff in the South Bay Beach communities that, if you look at pricing from a per foot standpoint, [is priced at] $800 to $1,000 a foot," he said. "In comparison, in Long Beach, $500 to $600 a foot is aggressive [pricing]."
Rental rates in Long Beach are expected to continue increasing this year, Stepp said. "According to Stepp Commercial research and Reis [a commercial real estate analytics firm], North Long Beach rents are projected to see the highest rent increases of nearly 6% by the end of the 2019, with West Long Beach areas, including downtown, following closely with nearly 5% projected increases by the end of the year," he explained.
Some properties' rental rates are still well below market value due to owners choosing not to raise rents on long-time tenants, Bogoyevac noted.
According to Marcus & Millichap research, the vacancy rate of Class C properties in Long Beach ranges between about 3.5% to 4.4%, depending on the type of unit – studio, one-bedroom, two-bedroom or three-bedroom. Vacancy rates among Class B properties range from about 3.6% to 5.5%, and for Class A properties, 5% to 6.2%.
"All the fundamentals of multi-family operations are still really fantastic," Bogoyevac said. "Operationally, for multi-family properties, we're still super tight in occupancy [with] super strong rents."
Stepp noted that multi-family development activity, which has in recent years been focused in Downtown Long Beach, is "moving inland at a faster pace to keep up with the demands of the city's overall changing demographics." He added, "As this new Class A product comes to the market and attains top-tier rents, investors in older properties have the opportunity to renovate their buildings and achieve significant upside in a non-rent control environment."
Both Stepp and Bogoyevac noted that investor demand going forward is dependent upon the interest rate environment. "Again, interest rates strongly impact the market, so if they begin to tick upwards again, we will see a slow-down in the market as we did towards the end of 2018," Stepp said. "Movements toward rekindling rent-control ordinances will certainly affect activity negatively. Overbuilding may potentially affect rental demand down the road, but not likely in the short-term."
Activity Is Strong Across All Commercial Real Estate Markets
By Brandon Richardson, Senior Writer
While asking rent price increases have slowed across all commercial real estate markets, demand continues to put upward pressure on rates, according to local industry experts.
High Demand And Low Supply Persists In Industrial Market
Industrial properties continue to represent the strongest real estate market in Southern California, according to local experts. High demand has pushed asking rents and property sales prices to record levels in some areas, while vacancy remains at historic lows.
"What characterizes the market, particularly for Long Beach and the South Bay in general, is a lack of supply of new product," Lance Ryan, senior vice president of marketing and leasing for Watson Land Company, said. Watson has developed, owns and manages nearly 20 million square feet of industrial real estate across the country, including 93 buildings on 901 acres in Carson.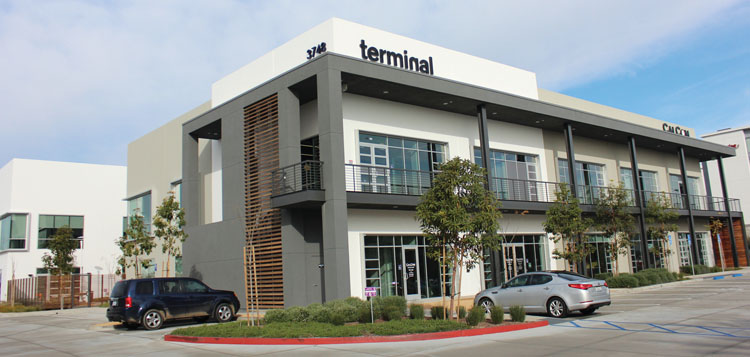 The industrial vacancy rate in Los Angeles County remains at 1.4%, according to Lee & Associates Commercial Real Estate Services' fourth quarter of 2018 report. Low vacancy and high demand for industrial space have continued to put upward pressure on lease rates, which have reached $1 per square foot on average. According to the report, the average sales price in L.A. County was $186.06 per square foot last quarter.
"As a result, companies that are in spaces have had a tendency to renew at higher rates, at higher levels and higher consistency because there just aren't alternatives for them to go to," Ryan said. "So, they end up staying, which further limits new space coming onto the market."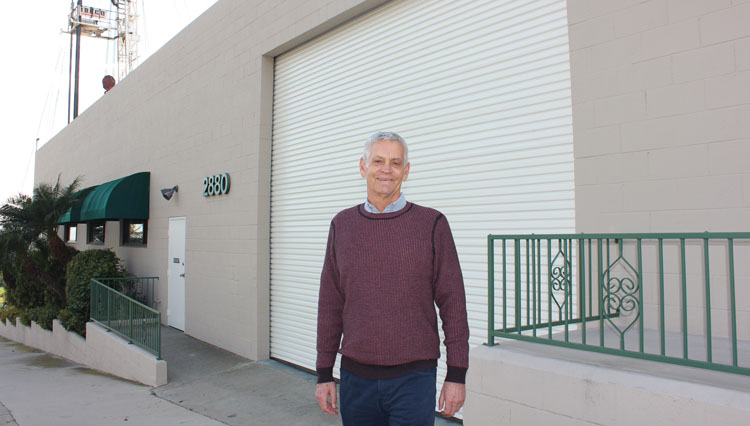 Two major industrial developments are currently underway – Sares-Regis Group's Pacific Point Northwest at Douglas Park and Pacific Industrial's Pacific Edge off of Redondo Avenue – which, combined, will create more than 814,000 square feet of new industrial space in Long Beach. However, John Eddy, executive vice president for Coldwell Banker Commercial BLAIR WESTMAC, said he does not anticipate the new space to have a significant impact on the local market because potential tenants are likely to be national or regional companies moving into Long Beach from other areas.
Eddy said he had anticipated a slight slowdown in activity in the industrial real estate market this year, but that has not occurred. If and when activity does slow, the Long Beach market would likely not be as negatively impacted as others in the region, he added, based on his previous experience with slowdowns.
Ryan said that the only potential negative impact to the industrial market is the looming threat of increased tariffs on Chinese imports by the Trump administration. He noted that if tariffs are increased to 25% next month, imports at the ports of Long Beach and Los Angeles could decrease, which would have an effect on surrounding industrial space.
E-commerce will continue to drive the industrial real estate market, Ryan said. Online shopping increases demand for companies such as Amazon, Walmart and Target to store more goods in warehouses for fast delivery to customers, he explained.
For the foreseeable future, all signs remain positive for the industrial market, according to Garrett Massaro, principal at Lee & Associates. In the current environment with high demand and low inventory of properties, sellers and landlords are at advantage, he noted.
For renters of industrial space, Massaro said that lease rate increases ranging from 85 cents per square foot up to, in some cases, $1.50 per square foot, are impacting small businesses the most. For a business renting 2,000 square feet of space, monthly costs may have increased anywhere from $300 and $1,300 since early 2018.
Cannabis companies paying extremely high rates for space have contributed to the continued increase in lease rates for the local industrial market, Massaro explained. However, a correction seems to be imminent, he added.
"If [cannabis companies] were paying three bucks last year, they don't even want to pay two bucks per foot now for leased space this year," Massaro said. "It's driving normal industrial rates up higher and yet the cannabis [lease] rates are going down. I think we're approaching an equilibrium, which is what you want in a market."
Owner-Operator Space Is Hot Office Product
Activity in the office market during the first quarter has increased "substantially" compared to last quarter, according to David Smith, senior vice president of CBRE.
"We're seeing pretty good activity right now across all markets – suburban and downtown," Smith said. "Tenant interest, tenant tour activity is all up pretty significantly. And we're seeing pretty strong rental rate growth throughout the market."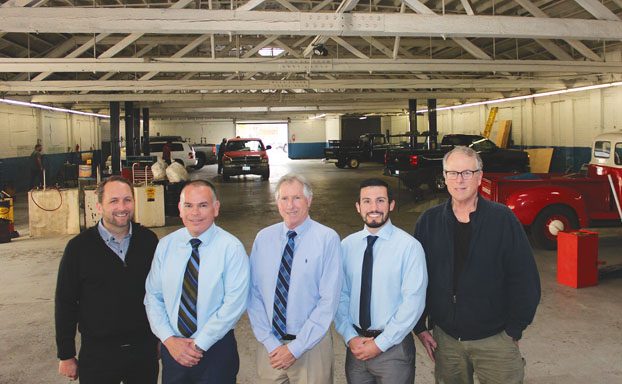 Long Beach has a history of companies moving from building to building within the downtown area, which does not improve vacancy rates, Smith noted. However, the 19,000-square-foot lease at One World Trade Center signed late last year by Los Angeles-based corporate housing provider Oakwood Worldwide may be an indicator that new companies are looking at Downtown Long Beach as a viable office location.
Office vacancy rates in the suburban and downtown markets vary among different real estate analyses – often based on which buildings are included in the reports. For example, Jones Lang LaSalle (JLL) published a report in the fourth quarter of 2018 stating the downtown's overall vacancy rate was 19.5%, while an assessment by CBRE stated it was 17.5%. In the same report, JLL stated overall vacancy in suburban Long Beach was 10.1%, while a Cushman & Wakefield fourth quarter report stated it was 8.1%.
Similarly, Downtown Long Beach overall asking rents ranged from $2.45 per square foot to $2.56 per square foot in the fourth quarter of last year, the latter of which is a 4.1% year-over-year increase, according to CBRE. Suburban office lease rates ranged from $2.29 per square foot to $2.69 per square foot.
Numerous buildings in Downtown Long Beach, including the former Verizon building at 200 W. Ocean Blvd. and the Security Pacific National Bank building at 102 Pine Ave., are being converted to residential or hotel use. This trend strengthens the office sector by taking product off the market and reducing the overall vacancy rate, Smith explained.
"Everyone [saw] it coming. Tenants in those buildings [saw] it coming. The way those buildings were managed was an indication," Smith said. "It makes for a healthier [market]. When you have less supply it then puts upward pressure on rents, which benefits anybody that has vacant space. Other buildings have been reaping the benefits for a while."
Despite office space coming off the market, Jeff Coburn, a principal with Lee & Associates Commercial Real Estate Services, said there is plenty of inventory, with no shortage of office space. In fact, with the Salvation Army vacating 180 E. Ocean Blvd. and other impending vacancies, Coburn said there are significant gaps in the office market that need to be backfilled.
Owner-operator space is one of the hottest submarkets in office, according to Coburn. The United States Small Business Administration is allowing businesses to purchase small office buildings – around 5,000 square feet or less – with only 10% down and reasonable interest rates, he noted. These buildings have sold for anywhere from $300 per square foot to $550 per square foot, Coburn added.
"Owner-user values have climbed dramatically," Coburn said. "It's supply and demand. There's definitely demand for owner-user type space, but there's just not a lot out there. So people find something that they like . . . and are jumping on it."
Millions of dollars have been spent renovating and upgrading existing office space to bring them up to new tenant standards, including collaborative environments and more amenities, JLL Managing Director Jason Fine said.
"We've seen a good amount of leasing activity in properties that owners are investing in – renovating their common areas and upgrading their buildings," Fine said. "We're seeing a lot of tenants flock to those. It's sending a message that if you invest the money, you will see a return on that and people will come to your property."
In addition to updated work spaces, the thousands of residential units poised to hit the market in the coming years is a major draw for companies seeking office space, Fine said. He explained that increased housing is ideal for companies seeking a live-work-play lifestyle for employees.
Food Continues To Dominate Retail Real Estate Market
Nationwide, overall retail sales are up 5.3% year over year, which is a good indicator for the real estate market, according to Centennial Advisers Partner Doug Shea. He noted that traditional shopping centers, such as malls, are still experiencing vacancies, but that owners continue to examine methods to reposition their properties.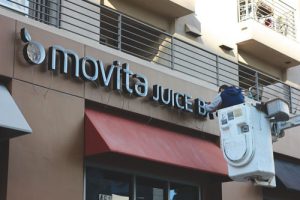 Because Long Beach is centrally located between Los Angeles and Orange County, Shea explained that both markets need to be observed to get a clear picture of retail trends in the city. He said positive sentiment regarding retail development in Orange County has grown from last quarter, while developers are less bullish on L.A. County.
"We got a couple of assignments just recently to find a bunch of seafood restaurant locations for a new national chain that's coming out and also a new breakfast chain," Shea said. "So the retail food front still seems to be moving forward. We have to keep looking at what's not going to change – people still want the atmosphere and experience of going out."
Sheva Hosseinzadeh, associate vice president of Coldwell Banker Commercial BLAIR WESTMAC, noted that around 90% of the deals she is working on are food related.
"Even when [there is] a dip in the marketplace, people still need to eat," Hosseinzadeh said. "Going out to dinner itself is an experience where you're not just going to a traditional restaurant space, but somewhere that you can gather with friends, spend some time there, enjoy good food, and then possibly go out and have drinks afterward."
Despite food being a popular addition to new retail developments, such as Long Beach Exchange at Douglas Park and the upcoming 2nd & PCH in Southeast Long Beach, Shea noted that an increasing minimum wage has played a significant role in the closure of restaurants around the city. The restaurant industry already had thin profit margins prior to wage increases, and some restaurateurs are unable to compensate, he explained. Increasing rental rates are another contributing factor to restaurant closures, Shea added.
In the submarket including Long Beach, Cerritos and Carson, commercial real estate data provider Reis reported that retail vacancy among 3.9 million square feet of anchor space was 6.3% as of last quarter, while 3.3 million square feet of non-anchor space had a vacancy of 7.2%. Overall vacancy fell 30 basis points in the fourth quarter to 6.7%, according to the report.
In Long Beach, the vacancy rate in the first quarter, to date, is 5.3%, according to Lee & Associates Principals Noel Aguirre and Sean Lieppman. Average asking rents citywide are $2.23 per square foot and the average sale price is $370 per square foot.
Investment in retail properties for rehabilitation and re-tenanting is still a "golden" opportunity, Shea said. Small strip centers are ripe for makeovers and higher rents, he explained, such as the property on the northwest corner of Redondo Avenue and 3rd Street. The center is now home to a 7-Eleven and two other renovated storefronts, which have yet to be occupied.
Clothing stores continue to struggle as they continue to compete with growing online sales, Hosseinzadeh said. Last year, Forbes reported a "healthy boom" in the health and wellness industry, the effects of which are being seen in the Long Beach retail real estate market, Hosseinzadeh explained.
"There's huge opportunities – people are eating better, they're more active, they're trying to be fit," Hosseinzadeh said. "We're seeing a lot of boutique-type circuit training workouts expanding. We know 9Round [Fitness] and F45 [Training] gyms are looking into the downtown area or throughout the city."