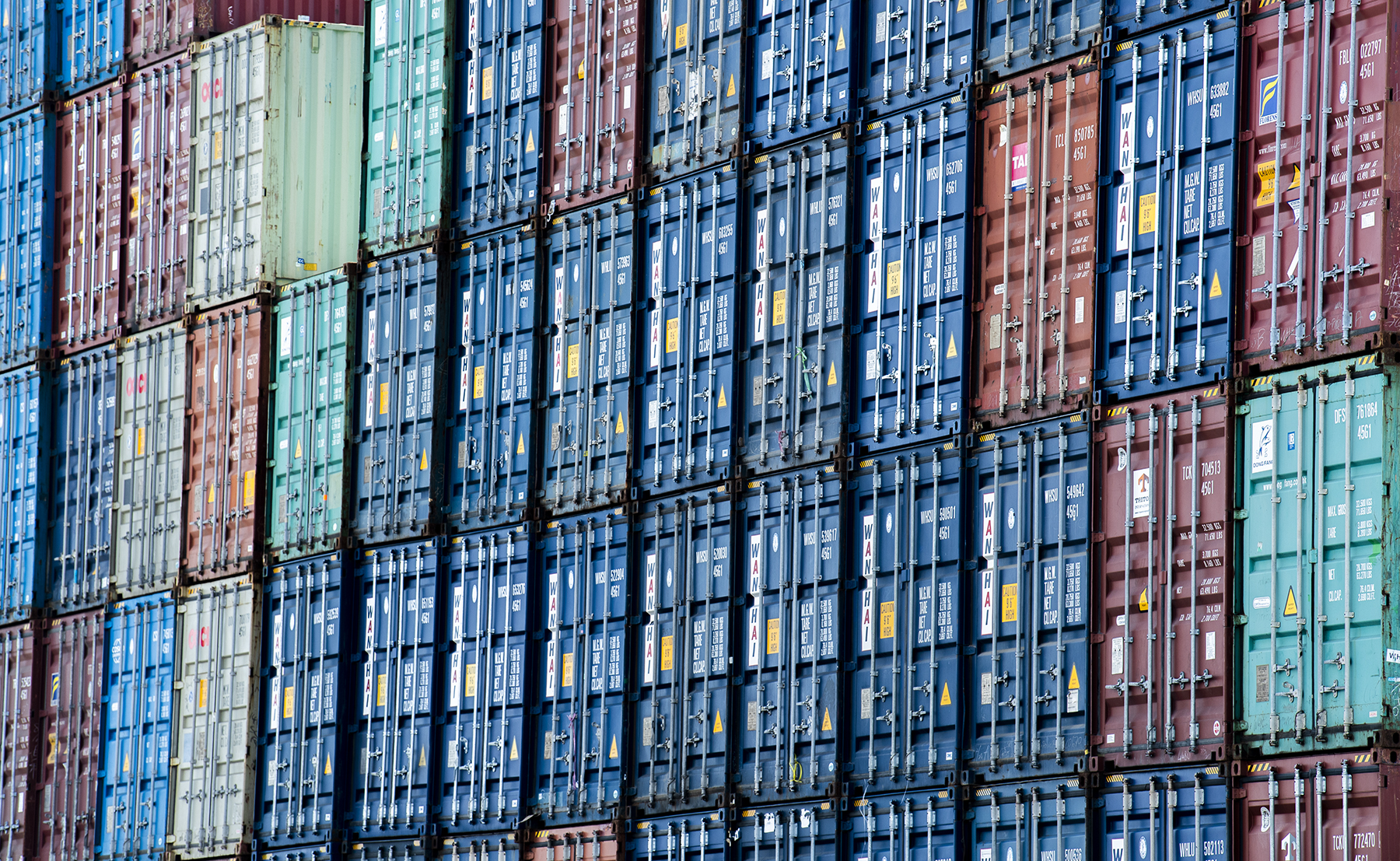 The Port of Long Beach had its second-busiest September on record last month, according to numbers the port released Thursday afternoon. However, an unprecedented number of vessels waiting off the coast to unload cargo has cast a shadow over the port's success.
"We are having capacity issues due to the unprecedented number of containers waiting to move off the terminals, while warehouses have little to no room to accommodate this ongoing spike in cargo moving through our port," said Mario Cordero, Executive Director of the Port of Long Beach. "We are working with state, federal, local and industry partners to address issues with the entire supply chain that have finally caught up with us."
Dockworkers and terminal operators moved 748,472 cargo container units, a dip from the year prior, which was the port's strongest September on record. Still, port officials anticipate this year's cargo volumes will surpass last year's record of 8.1 million units, having already moved more than 7 million units this year so far.
In September, imports decreased 8.7% year-over-year to 370,230 units, while exports declined 1.6% to 110,787 20-foot equivalent units, an industry measurement for cargo containers. Empty containers moving through the port dropped by 3.6%, to 267,456 units.
"Our waterfront workforce is moving cargo as quickly as possible as we continue to collaborate with stakeholders from throughout the goods movement industry to develop solutions for our capacity challenges," said Long Beach Harbor Commission President Steven Neal. "This cargo surge is anticipated to last well into 2022, so we need to start thinking of new ways to meet the expected growth in goods movement and rising consumer demand."
The port's September data was released a day after President Joe Biden touted plans to increase the twin ports' hours of operation in an effort to address the ongoing surge.
The ports of Long Beach and Los Angeles last month announced a joint effort to expand operating hours to provide more time for trucks to pick up and return shipping containers in an effort to improve freight movement and reduce delays through the port complex.
Also last month, the Total Terminals International container terminal on the Port of Long Beach's Pier T launched a pilot program to expand access to the facility during overnight hours.
Issues within the supply chain have slowed the country's economic momentum, but have not reversed it. Port officials expect strong consumer spending, supported by rising employment and wage growth, to continue to drive economic expansion, according to a press release.