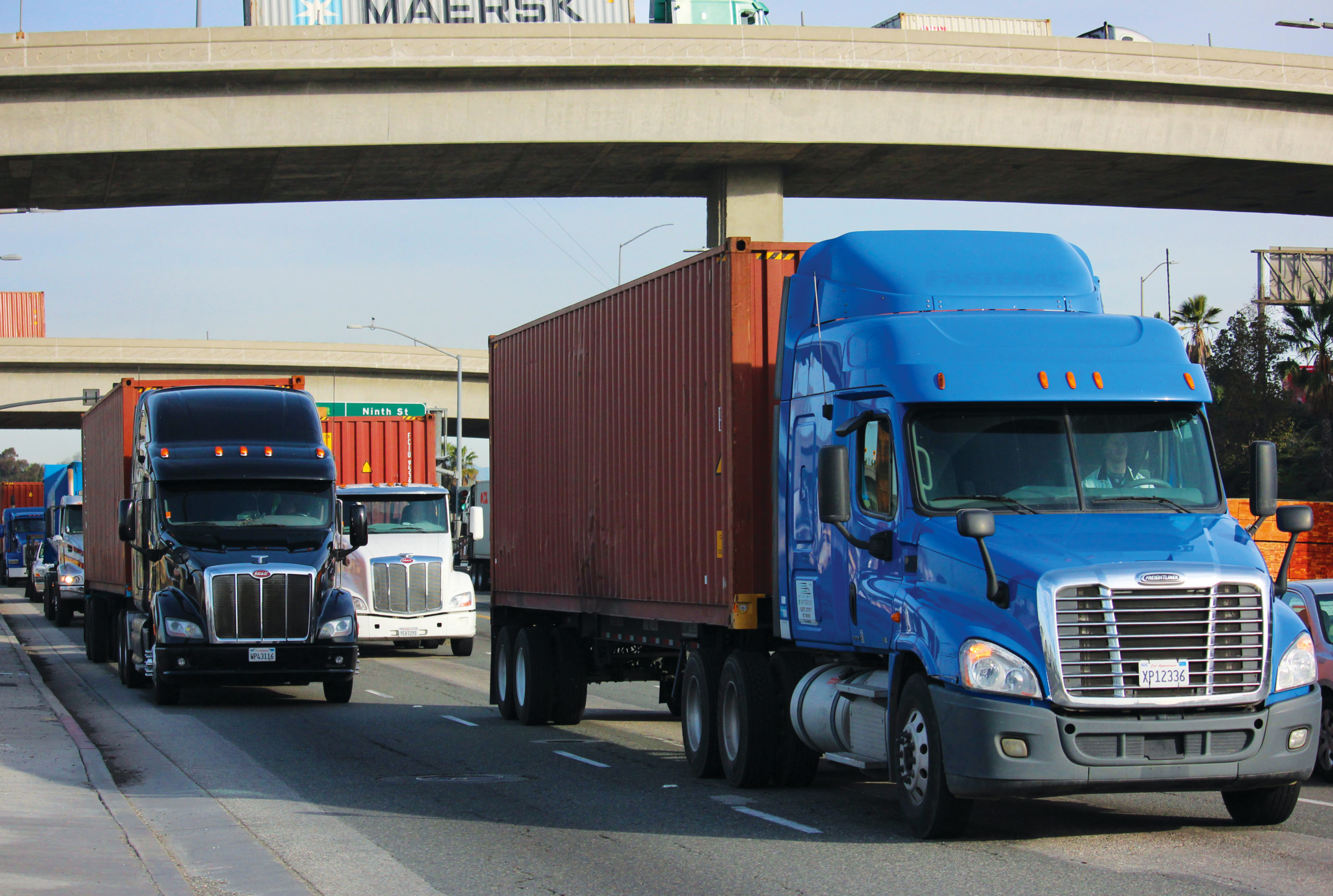 A group of port truck drivers have been awarded nearly $30 million in a settlement with one of the world's largest port trucking companies, XPO Logistics, following a court battle that lasted over three years.
In two separate lawsuits, one against Rancho Dominguez-based subsidiary XPO Port Services and one against XPO Logistics Cartage in Commerce and San Diego, hundreds of drivers alleged that they were misclassified as independent contractors by the port drayage carriers. As a result, they claim, XPO Logistics paid them less than minimum wage, failed to reimburse them for business expenses and didn't provide meal periods, among other offenses.
Of the total of $29.5 million XPO Logistics agreed to pay as part of the settlement, roughly $19 million will go directly to the qualifying truckers—a group of nearly 800 drivers—with the majority of the remaining funds going to their legal counsel.
All parties have expressed their content with the outcome of the court case.
"With the legal and regulatory landscape in California evolving, we reached a settlement on terms that are favorable for XPO and should put this matter behind us," a spokesperson for the company said via email.
The statement refers to a series of state laws passed in recent years that set strict conditions on when companies can classify workers as independent contractors and made customers of port drayage companies—many of them large retailers—jointly liable for wage violations resulting from misclassification.
Although the settlement amount represents only a fraction of the damages sought by the drivers, the group suing XPO Port Services considered the outcome a "stellar result," according to court documents.
As part of the settlement, XPO Logistics won't have to re-classify its current drivers included in the lawsuit as employees. Still, the Teamsters, whose port division represents drayage truck drivers, applauded the settlement.
"Today's victory makes clear to other misclassified drivers that the days of misclassification are coming to an end," the division's director, Ron Herrera, said in a written statement. "To employers, these settlements should serve as a clear reminder that depriving workers of their wages or failing to provide them with essential job protections is unacceptable, and they will be held accountable."
The settlements are set for a final approval on December 18.