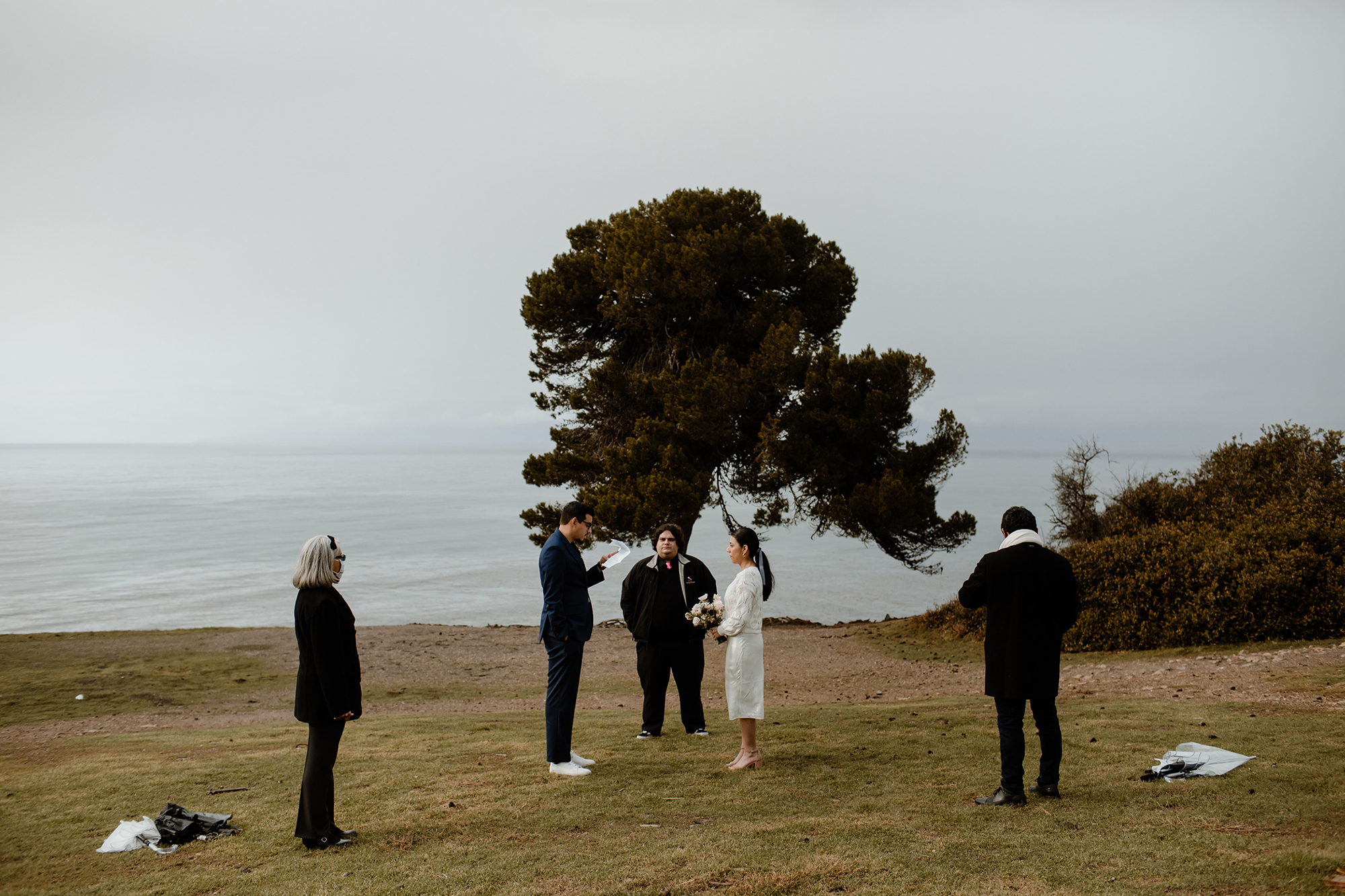 For Kevin Guadamuz and Angelica Diaz, their 2021 wedding had been a decade in the making. The two met on OkCupid in late 2010 and made plans to be wed on Jan. 29, 2021, the 10th anniversary of the day their relationship became official.
When restrictions were eased and businesses like bars reopened in June, they felt confident—they sent out invitations to their guests. Then, the second wave of coronavirus infections shut down LA County again, squashing their plans for a big celebration.
After a year of near-complete standstill, the wedding industry is preparing for a late summer bloom. Couples like Kevin and Angelica, who have long waited for their special day, are eager to celebrate as soon as possible.
According to the market research firm The Wedding Report, this year will see a surge of 650,000 weddings nationwide, bringing the total number of weddings to 2.77 million compared to the average of 2.12 million weddings taking place in a normal year.
Industry professionals are equally elated that events will finally resume.
"Everybody's excited to get back to work," said wedding planner Marni Farmer of So Smitten Special Events. "Things were pretty bleak there for a while."
Farmer and her husband, photographer Michael Farmer, used the downtime created by canceled and postponed weddings to grow their studio photography business. Now, they're preparing for weddings to return in full force.
"The last half of the year is going to be insane because everyone is still trying to get married this year," Farmer said.
While couples in other states might be more inclined to postpone their wedding to next summer, California's climate allows for outdoor celebrations to take place year-round. "Even in winter our weather is pretty mild," Farmer said. "We're booked through the end of the year."
Photographer Stacey Adams said she's also seen her calendar fill up at a record pace. "I've been booked like crazy, every weekend," Adams said.
While the pandemic gave her an opportunity to experiment with more intimate projects like creative portraits, the photographer said she's ready to return to the fast-paced, high-energy environment of weddings.
"I'm not a nature photographer, I'm a people photographer—and weddings are these celebrations of people," she said. "It was really hard not to do that for a year."
Caterers, reception venues, even seamstresses specializing in wedding gown alterations are flooded with requests.
"It's been a state of constant and consistent phone calls," said Daniel D'Sa, director of The Grand, a popular event space near the Long Beach Airport. "COVID didn't take away people's love for one another and their desire to commit to each other for the rest of their lives."
Even venues that don't normally focus on hosting weddings are taking advantage of the high demand. Jennifer Pak, director of Sales & Events at the Hilton Long Beach, said as the hotel's main source of guests—conventions—continues to languish in uncertainty, weddings have been a welcome source of revenue.
"We would always be picky on the kinds of weddings we take, because we're a convention-focused hotel," Pak said.
Now, she noted, the hotel's availability is wide open and after being furloughed for months, staff were happy to see events resume, albeit on a smaller scale.
The state is slated for a full reopening on June 15, but most celebrations will likely include fewer guests, especially through the end of this year, planners and vendors say. In its nationwide survey of couples and vendors, The Wedding Report found that 58% of couples were planning to cut the size of their wedding party down to almost half the number of guests.
Farmer said the average wedding planned by her in 2021 has around 50 guests, compared to an average of 150-200 in prior years. "Pre-pandemic, it was pretty rare to do a wedding with so few people," she added.
Like many couples, Kevin Guadamuz and Angelica Diaz decided to elope, tying the knot in a small ceremony at Blufftop Trail on the Palos Verdes peninsula.
"We're not going to let a pandemic stop us from keeping the date we decided on," Kevin Guadamuz remembers thinking.
But they aren't going to let the pandemic take away their chance to celebrate with their friends and family either. Both Kevin and Angelica were raised by immigrant parents who sacrificed a lot to give their children the chance of a better life, the groom said, and the reception is an opportunity to honor those sacrifices and celebrate their success as well as their love.
"It's just going to be a big party," Guadamuz said about the wedding, which is currently scheduled for August. "[We're] celebrating something we've wanted for a long time."