Urban Commons, the operator of the Queen Mary, owes hundreds of thousands of dollars in unpaid occupancy taxes to Long Beach and other cities, sums the company collected from guests across its hotel operations. 
In addition, the Long Beach City Auditor's office confirmed that Urban Commons, the master leaseholder of the historic ocean liner, has failed to provide access to its financial records as part of an audit initiated in December amid questions about the company's fiscal health. The city requested the information by March 13. 
On April 1, the city sent Urban Commons a default notice under its lease agreement for unpaid transient occupancy tax, as well as its failure to comply with the audit. The city, which owns the Queen Mary, gave Urban Commons 60 days to correct the issues before taking legal action. The City of Pasadena filed suit in April against Urban Commons to recover nearly $700,000 in unpaid occupancy taxes.
The transient occupancy tax, or TOT, is a percentage of rent charged to guests at hotels and motels, as well as home-sharing services such as Airbnb. The tax is supposed to be  held in trust by hotels and then paid to the appropriate city, county or state tax agency.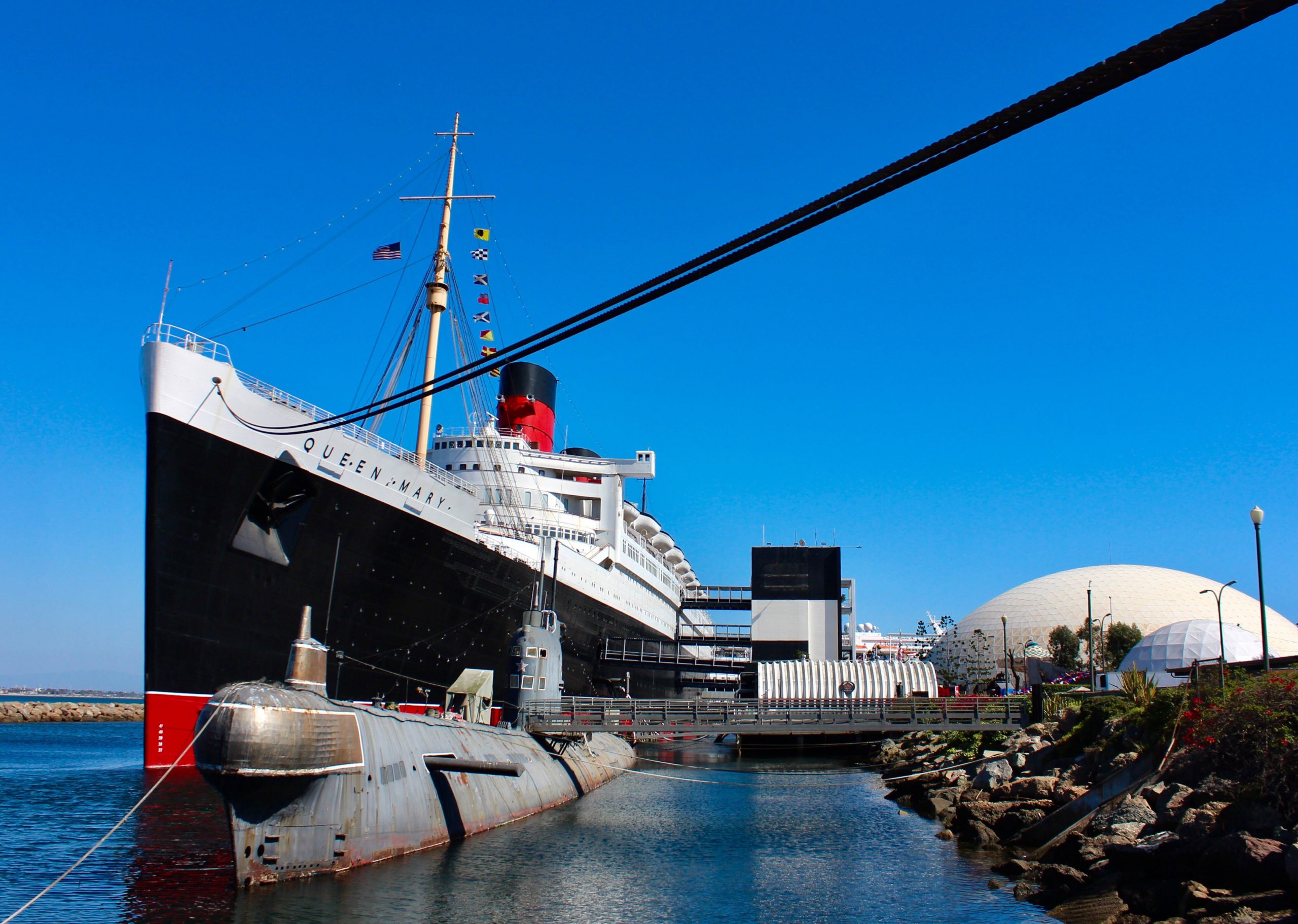 The failure of Urban Commons to pay these taxes and to comply with the audit has heightened ongoing concerns about the company's ability to fulfill its contractual obligations with the city, which includes maintaining the aging ship. It has also pledged to build a $250 million entertainment complex for the surrounding land and water.  
In a statement Friday, Urban Commons said that resolving the outstanding balances on its overdue taxes "has become a top priority" and pledged to pay the city within 10 business days. 
"Urban Commons remains committed and will work with appropriate parties to ensure this doesn't happen again," the statement said.
Urban Commons owns 18 hotels in 14 cities across the country. A reporter contacted each city to determine whether Urban Commons had been fulfilling its occupancy tax commitments through March. 
Officials in Anaheim, Palm Desert and Orange County, Florida, declined to disclose the information, citing tax privacy laws. Officials in Denver, Sacramento, Dallas, Houston, New York City, the state of Connecticut and Iselin, New Jersey, did not return calls.
Although Anaheim officials initiated a transient occupancy tax deferral program because of the coronavirus pandemic, no such program exists in Long Beach, Pasadena, San Mateo or San Jose, all of which said they are now owed unpaid taxes by Urban Commons.
Municipalities use the money for various public services. In Long Beach, the occupancy tax helps underwrite police and fire services, as well as support the Long Beach Convention and Visitors Bureau and the arts. 
Urban Commons last fully paid its occupancy tax in October, according to Long Beach Economic Development and the Department of Finance. January was partially paid.
Hotels are required to pay occupancy taxes monthly to the city within one month. For example, occupancy taxes for April must be paid no later than May 31 and will be delinquent as of June 1. Once a payment is delinquent, Long Beach assesses a 25% penalty. If the tax and penalty are not paid for another month, the penalty increases to 50%, according to the city's department of finance.
The city's department of finance said it's legally prohibited from disclosing specific dollar amounts related to the unpaid occupancy tax. But they noted that the city does not know how much might be owed for November, December, February and March because Urban Commons has not reported its hotel guests numbers for the Queen Mary. Still, officials said, a 50% penalty will be added to the months of November, December and February. A 25% penalty will be added to March if the occupancy tax is not paid by June 1.
In San Mateo, meanwhile, the city manager's office confirmed that Urban Commons has not paid its occupancy taxes for February or March for its Holiday Inn and Suites property. The company did not file its guest counts for February with the city, so the amount owed is unknown. For March, Urban Commons owes the City of San Mateo over $21,000. 
Urban Commons last paid its San Mateo taxes in January, a bill of nearly $48,000. It's next scheduled payment is coming in the weeks ahead for April.
San Jose officials said Urban Commons has failed to pay occupancy taxes for February or March for the company's Four Points by Sheraton property. The April tax is due this month.
"Many local governments use this revenue to provide critical services to our communities," said Samantha Weigel from the San Mateo City Manager's Office.
The City of Pasadena decided that it could wait no longer for Urban Commons to meet its occupancy tax obligations on the 333-room Sheraton Pasadena Hotel, which it bought in 2014. Last June, it completed a multi-million dollar renovation of the hotel. 
Pasadena filed suit against Urban Commons on April 9, alleging that the company owes more than $690,000 in occupancy tax, penalties and interest dating back to May of last year. The suit contends that Pasadena notified Urban Commons in November that the taxes were not paid for July, August or September, and that an audit would be performed.
The subsequent audit revealed the true extent of delinquency by Urban Commons.
Pasadena officials turned to the courts after Urban Commons failed to follow through on a series of commitments. 
At one point, the company offered to turn over 50% of what it owed in back taxes, pledging to pay the rest three weeks later. But, according to the city, Urban Commons paid only between 10-20%. As of the filing of the lawsuit, Urban Commons had not made additional payments.
The increasing debt and tax issues confronting Urban Commons has also begun to raise concerns with some investors, who bought shares in Eagle Hospitality Trust, Urban Commons' publicly traded entity on the Singapore Stock Exchange.
One investor, who owns thousands of shares, said he, like other investors, was unaware of the tax issues confronting Urban Commons. But they have been tracking other problems confronting the company, including falling share prices. 
Some shareholders suspect that Urban Commons may declare bankruptcy, leaving them with nothing but a "mess,"said the investor, who requested anonymity to speak candidly. 
According to a shareholder document published April 24, Urban Commons has received notices of default from its hotel managers saying the firm has failed "to provide and/or maintain sufficient working capital for the hotels' operations, and additional defaults resulting from the failure to pay management fees and/or failure to make funds available for the payment of hotel operating expenses."
The Queen Mary, along with the Pasadena, San Mateo and San Jose hotels, is on this list.