Real estate in Long Beach and the surrounding areas is riding the crest of a wave, propelled by strong momentum in the residential real estate sector at the end of last year and supported by solid underlying fundamentals in all other areas, experts told the Long Beach Business Journal.
The more long-term concerns – lack of a labor force, housing affordability and the ever-present worries about the future of the on-ground retail sector – aren't enough to prevent economists from predicting a solid 2020 with moderate growth in most sectors.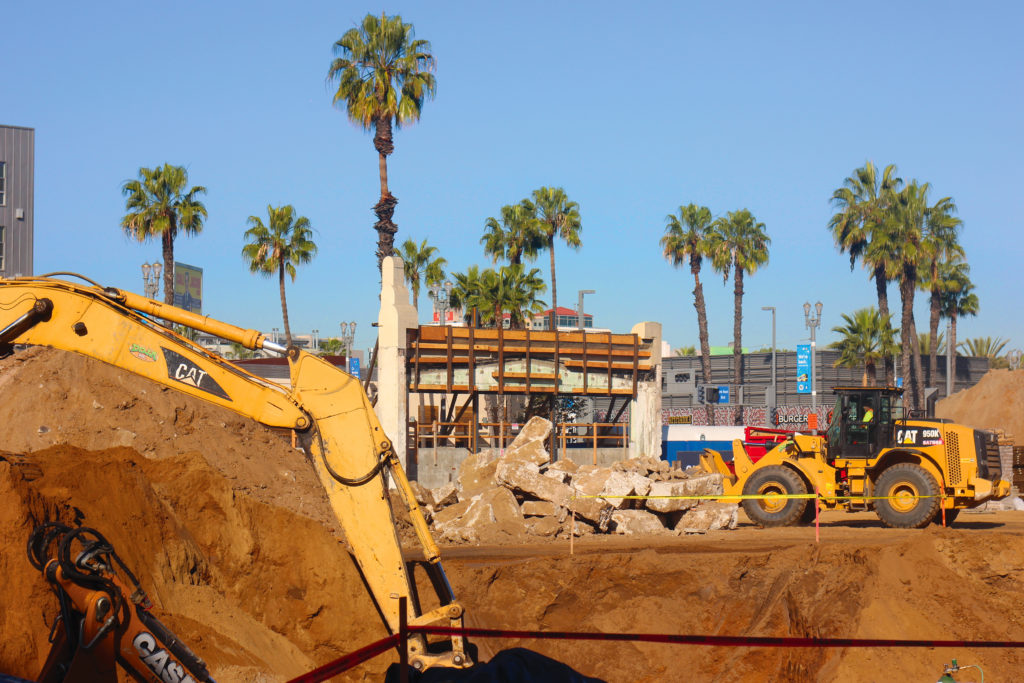 "There's an awful lot going for the city of Long Beach looking at the real estate side going into 2020. The city should be cautiously optimistic," said Robert Kleinhenz, former chief economist for the Los Angeles County Economic Development Corporation, Executive Director of Research for Beacon Economics and founder of Kleinhenz Economics.
"I'm not trying to be overly optimistic. We're going to have a modest year, with modest growth. Modest growth is probably in the cards for 2020. It is difficult to imagine a recession happening anytime soon."
Residential sales took a beating in the early part of 2019 due to increased interest rates, but rebounded strongly in the latter part of the year. Demand continues to outstrip supply, yet at least so far, that has not resulted in the upward spiraling of home prices that have occurred in the past.
"The residential sector is pretty strong. The demand for California real estate is always strong. We've seen some flattening of price trajectory. Prices aren't going down, but they are not going up as rapidly," said Edward Coulson, director of research at UC Irvine's Center for Real Estate. "Homes are taking longer to sell. They're staying on the market longer."
Upward pressure comes from historically low inventories, well below long-term averages, and millennials forming households and moving into the market for new homes. Moderating that upward pressure are high prices and the difficulty of qualifying for new home loans.
"If you take a look at the average FICO score for people who qualified for a loan, it's someone who has a very good score – 750 or more. I think that's been a limiting factor," Kleinhenz said.
Rents are anticipated to stay solid, as Long Beach increasingly becomes known as what Coulson calls a "high-amenity" area – and the beach and shoreline are the ultimate amenities for many renters.
"For high-amenity areas, rents are quite stubborn in the downward direction. There's always a lot of people who want to live there," he says. "If you have a choice, that's where you're going to go – to somewhere you like."
On the commercial side, the industrial sector is expected to remain strong, with vacancies tight in the entire Long Beach region, and the forecast is for even more competition for the available space in 2020.
"It's in very short supply, and that's been the case for quite some time," Kleinhenz said.
"Industrial is still the hot sector. I said last year that I thought there might be a threat of over construction, but there still seems to be demand," Coulson concurred.
Pressures driving the demand for industrial space include Amazon, the 800-pound gorilla of retail, which is complementing its massive outlying logistics centers with smaller industrial operations deep into more urbanized areas. The transportation sector, manufacturing, even cannabis cultivation operations are looking for space in the Los Angeles basin, keeping industrial vacancy rates low.
Office space in the Long Beach area, an always volatile sector, looks promising, based on the employment outlook in the areas that will need office space, Kleinhenz said.
"Which industries are growing? When we look at Los Angeles County, the industry strengths over the past year have been health care, leisure and hospitality," Kleinhenz said. "General office space for the health care sector is likely to be in demand. And vacancy rates are likely to edge down in office space because of that."
Retail remains somewhat unpredictable, in general and in Long Beach, as online shopping expands, although there are still some barriers to moving the shopping experience entirely online. As Coulson said, "I don't want Amazon picking my tomatoes."
"Retail employment is suffering" in Los Angeles County, Kleinhenz said. "And there is a lot of retail space in the City of Long Beach relative to the level of retail that it can support."
But, to appropriate a well-worn cliché, reports of the death of on-ground retailing have been greatly exaggerated.
"We just don't see the vacancy rates that the doomsayers predicted. And we're not building space at the rate we might have, but the demand is still strong," Coulson said. "You have capacity. You can never underestimate the ability of entrepreneurs to take advantage of cheap excess capacity. Who would have ever thought that you could go to a mall to paint and sip wine?"