Carson Breaks Ground On Massive Outlet Mall
Officials from the Carson Reclamation Authority (CRA), the City of Carson and the state government celebrated the early stages of site work for the Los Angeles Premium Outlets, an upscale outlet center off the 405 Freeway at Avalon Boulevard, on August 14.
"This landfill closed in 1968. For about the first 10 years, not a whole lot happened. But from 1978 on, there's been one group after another . . . that have made a run at it," Carson City Manager John Raymond told the Business Journal. "There have been different developers talking about an outlet mall going back maybe 20 years. This plan being proposed goes back to probably 2013."
The project, a joint venture by developers Macerich of Santa Monica, and Simon Property Group of Indianapolis, spans 566,000 square feet, including 2,500 linear feet of frontage along the 405 Freeway in Carson, to be built in two phases. Current plans include shops and restaurants elevated above street level, with ground-level parking below. The developers are aiming for a fall 2021 opening. No tenants have been announced at this time.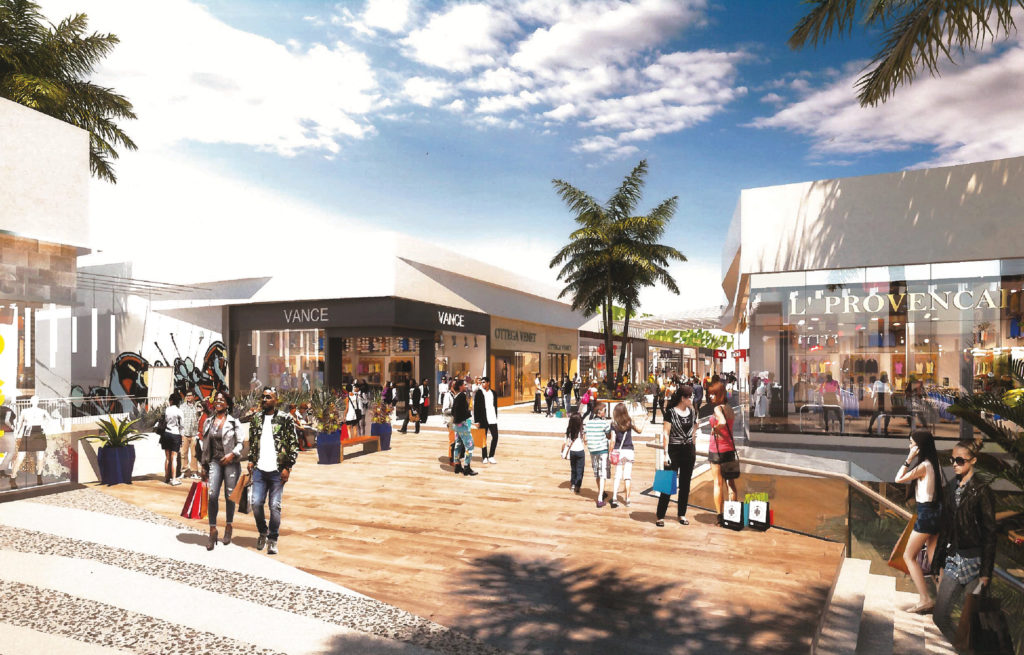 The land is owned by the CRA, a city-operated agency created to hold the title of 157 acres of landfill that are available for development. Macerich and Simon had the option to purchase the land from the CRA but opted for a ground lease instead. Details of the lease are still being negotiated, but Raymond said the lease period will extend for about 50 years with long-term extension options. The lease agreement is expected to be finalized in the next month or two.
"We are so pleased to be a part of this innovative new chapter for upscale outlet shopping in Los Angeles," Mark Silvestri, executive vice president of corporate real estate and COO of development for Simon Property Group, said in a statement. "We, along with our partners at Macerich, are excited for the future of this center and its surrounding cities and communities."
As the property owner, the city is on the hook for $40 million worth of environmental ground improvements, including grading, and the installation of a landfill gas system and a special liner to mitigate fumes given off by the decomposing landfill. Former redevelopment bonds and an environmental trust cover the city's costs. The city is also handling the installation of concrete piles and the pouring of the nearly 900,000-square-foot slab, which is being paid for by the developer to the tune of $55 million.
Developing structures over a landfill is tricky, Raymond explained. Since April, the city has been driving 14-inch-square piles 20 to 25 feet into the ground below the landfill to act as a base for the future structure so that it does not sink as the landfill subsides over time. Some piles are as long as 100 feet, depending on the depth of the landfill. Raymond said all piles should be in place by mid-September and the city will deliver the completed slab, ready for development, in the spring of next year.
The site has been scouted three or four times by the National Football League, most recently for the new Los Angeles Rams football stadium, which ultimately ended up in Inglewood, Raymond said. "It's been described as the largest undeveloped parcel on a freeway in Southern California," he added. "[The site's] history of un-success becomes a burden on the community. It's been kind of an albatross around the neck of Carson and to turn it into something that is going to be . . . glamorous and be a super-regional draw – we couldn't have asked for a better project." 
New Affordable Housing Approved For Central Long Beach
The Long Beach City Council unanimously (7-0) approved a mixed-use development consisting of 88 affordable units and medical office space during its August 13 meeting. Fifth District Councilmember Stacy Mungo was absent. Located at 1500 E. Anaheim St., the five-story development by BRIDGE Housing includes 18,136 square feet of medical clinic space and 1,100 square feet of commercial office space. The project also includes a three-story, 156-stall parking garage, "with a partial fourth-floor outdoor terrace," according to city documents. During the meeting, Mayor Robert Garcia said BRIDGE is "delivering a quality project. I think the children's clinic partnership is fantastic. The community support is critical and you're doing exactly what we need. This community does need housing that is affordable and accessible, particularly to people who are vulnerable and are struggling across our city." A groundbreaking is expected in late 2020, according to city staff.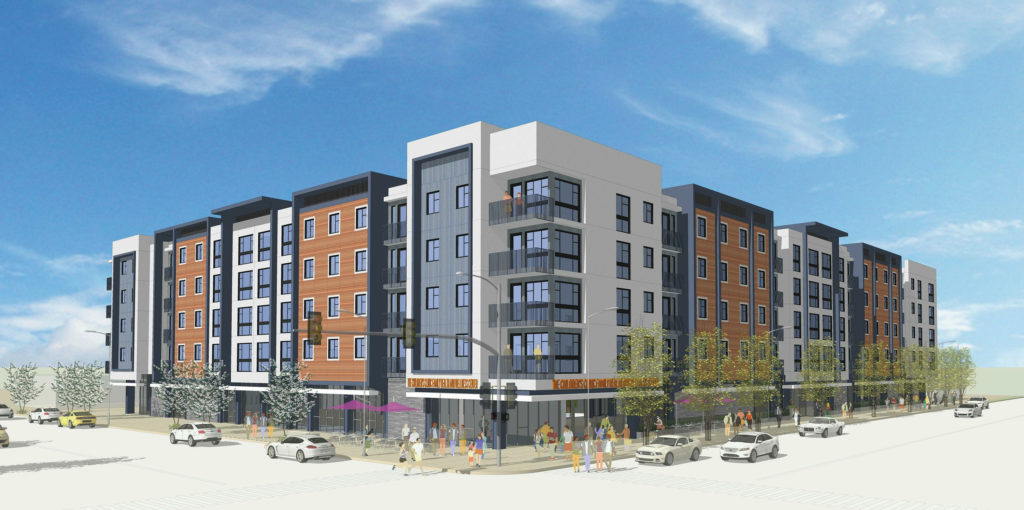 Planning Commission Approves Dave & Buster's For Towne Center
During its August 22 meeting, the Long Beach Planning Commission unanimously approved a proposal to demolish 29,667 square feet of building area at the Long Beach Towne Center to construct a 41,394-square-foot Dave & Buster's location. The restaurant and arcade would replace the food court and several existing retail spaces, as well as much of the outdoor dining area. "The proposed project would result in a total net increase of 13,281 square feet of building area to the existing commercial shopping center," according to city documents. The project also provides "opportunity for a future business in the newly developed 1,554 square foot tenant space located at the northeasterly side of the project site," currently part of the outdoor dining area. The Dave & Buster's location would include 16,906 square feet of arcade and prize floor area, two bars totaling nearly 5,000 square feet, 2,377 square feet for dining, a 4,675-square-foot kitchen, 2,213 square feet of private event space and 2,085 square feet of office space. The proposal requires two conditional-use permits, one to allow an amusement arcade and another for on-site alcohol sales. Under the city's municipal code, pinball machines are classified as a way of gambling; however, the city is in the process of reclassifying pinball as a game of skill, which would allow Dave & Buster's to include such games in its arcade.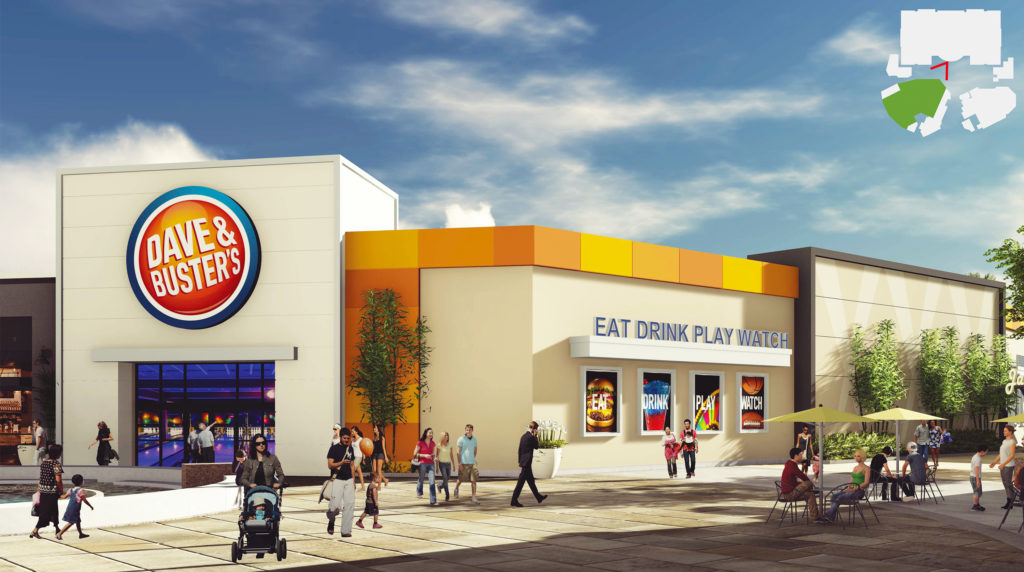 Bryant Rubber Corp. Relocating Headquarters To Long Beach
Commercial real estate services company Cushman & Wakefield recently announced that Bryant Rubber Corp., a manufacturing company, is relocating its corporate headquarters to Long Beach with a 10-year lease. Located at 1580 W. Carson St., the newly renovated 43,787-square-foot facility also will serve as the company's U.S. manufacturing and North American research and development (R&D) center.
"This new Long Beach space is a high image facility in the prestigious Long Beach Business Center and the surrounding submarket environment will showcase the company as a world class manufacturer," Jeffrey Morgan, a Cushman executive director at the company's El Segundo office who represented Bryant Rubber, stated. "Rexford Industrial recently completed an exceptional remodeling process to the subject property prior to our arrival as a prospect. The excellent condition, ready-to-move-in, was a major deciding factor for Bryant Rubber."
The facility includes nearly 28,400 square feet of warehouse space and nearly 16,400 square feet of modern office space. Bryant Rubber plans to take up occupancy of the office space during the fourth quarter of this year, with manufacturing and R&D to begin during the first quarter of 2020. Founded in 1971, the company is currently headquartered in Harbor City. Marc Bonando of Kidder Matthews represented Rexford in the deal.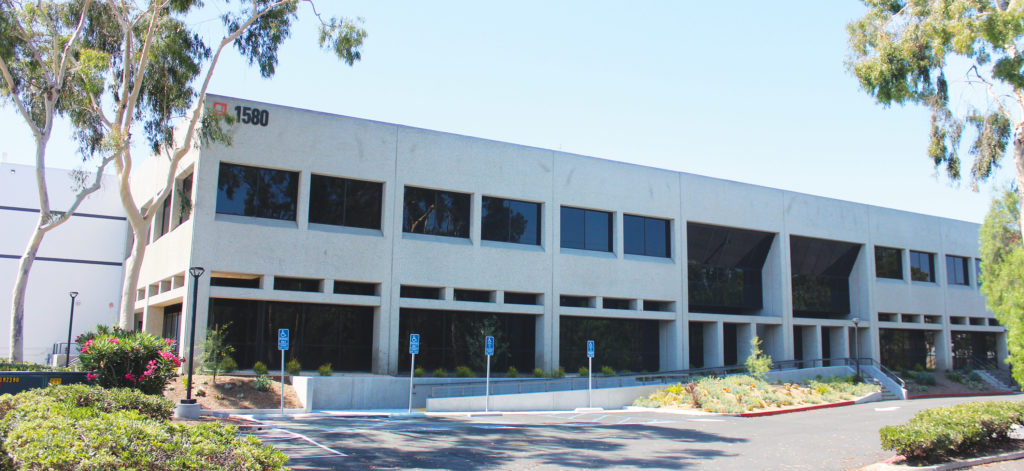 Planning Commission Approves Condo Development
The Long Beach Planning Commission during its August 22 meeting approved a proposal to develop four condominium units at 4122 E. Mendez St., a 9,789-square-foot vacant lot on the northeast corner of Pacific Coast Highway and Termino Avenue. Located next door to the Villa Pacifica condo community, the proposal includes two three-story buildings with garages on the ground floor and unit sizes ranging from 1,266 square feet to 1,438 square feet.
West Long Beach Marijuana Operation Approved By Commission
The Long Beach Planning Commission approved the development of a two-story, 12,920-square-foot cannabis facility during its August 1 meeting. Located at 1360 W. Cowles St. on the Westside, the facility would  be used for the cultivation, manufacturing, distribution and testing of marijuana and related products. The commission approved the proposal unanimously, with commissioners Josh LaFarga and Andy Perez absent.
300-Unit Luxury Complex Breaks Ground In Carson
Evolve South Bay, a 300-unit luxury apartment complex by MBK Rental Living, recently broke ground at 20330 S. Main St. in Carson. The 11.8-acre project includes one- and two-bedroom three-story stacked flats with top-floor lofts and private garages. Resident amenities include a state-of-the-art fitness center, a resort-style pool and spa, outdoor fitness equipment, a dog park, a business center and more. The project is being constructed by Snyder Langston and is expected to begin pre-leasing in early 2020. Evolve South Bay is part of the City of Carson redevelopment effort known as The Boulevards at South Bay, a 300-acre mixed-use vision that includes retail, entertainment, hospitality and new housing.
Stepp Commercial Completes Three Multi-Million Multi-Family Sales
Long Beach-based Stepp Commercial has closed on three multi-family property sales totaling over $8.3 million since mid-July. Principal Robert Stepp represented the seller, Long Beach Trading Company, in the nearly $4.65 million sale of a 20-unit apartment complex located at 5075 Atlantic Ave. in North Long Beach. The buyer, a Los Angeles-based private investor, was represented by NAI Capital Vice President Mario Gandara. Stepp and Vice President Mark Witsken represented the seller, Palos Verdes-based 2121 LBB LLC, in the $1.86 million sale of an 11-unit property at 2121 Long Beach Blvd. in the South Wrigley neighborhood. The buyer, Marina Del Rey-based BayWest Investments, was represented by Stepp Vice President Todd Hawke. Stepp and Travis Traweek of Stepp Commercial represented the seller, LB View, in the $1.82 million sale of an eight-unit apartment property at 1746 E. 10th St. The buyer was a private Los Angeles investor. "Long Beach's eastside has been an increasingly desirable residential location as it is walking distance to the popular 4th Street Retro Row," Stepp said of the 10th Street sale, the most recent of the three transactions.