Commission Approves New Buildings At Marina Pacifica Mall
During its September 5 meeting, the Long Beach Planning Commission voted unanimously to continue a proposal for new construction at the Marina Pacifica Mall in Southeast Long Beach. The project includes the construction of two new commercial buildings, 7,000 square feet and 5,000 square feet, along Pacific Coast Highway, as well as a 1,007-square-foot addition to the space formerly occupied by Best Buy.
"Developments to this shopping center will only enhance this particular retail corridor," 3rd District Councilmember Suzie Price said in an e-mail to the Business Journal. "We have seen a number of businesses leave throughout the city and regionally due to online shopping trends, and we are excited the property management company is looking at bringing in tenants that offer a more experiential type of setting."
The addition to the former Best Buy building will accommodate the conversion of the space into a new gym and shops, according to city documents. The existing building also will undergo facade improvements to "emphasize a contemporary style of architecture." The new buildings on the property's eastern edge will replace some of the retail center's surface-level parking lot. Each will house multiple tenants and include patio spaces to encourage outdoor activity. No tenants have been announced. Property management did not respond to multiple requests for comment.
The project would mark the first new construction at Marina Pacifica since 1997, when a 39,000-square-foot building was demolished to be replaced by a 23,833-square-foot building. The mall was originally approved in 1972 and underwent other modifications in 1982 and 1995. Currently, the site consists of approximately 289,000 square feet of commercial building space and 1,371 parking stalls.
"It is very clear based on all of the research we are seeing that today's shopping centers are going to have to be the type of place where people want to go, not just for shopping, but for a longer outing," Price said. "Centers that offer services, eateries and arts programming seem to be what the market needs right now. I'm excited to see these changes and am pleased to have a positive relationship with the management company, which allows us to be creative and nimble as the retail industry changes due to online commerce."
Developer Announces Additional Tenants For 2nd & PCH Retail Center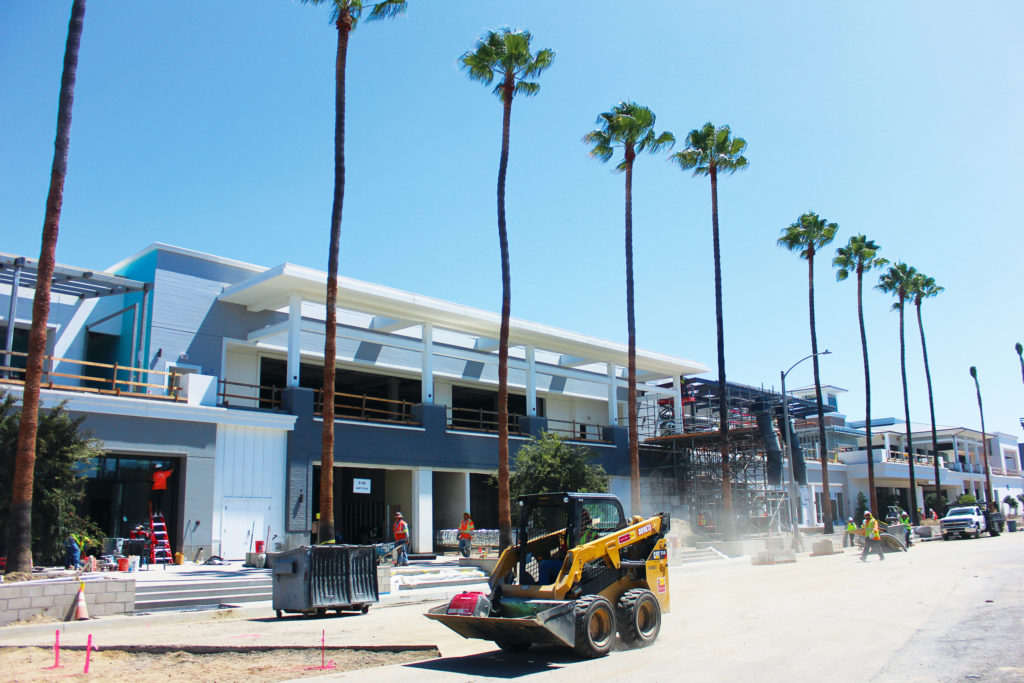 CenterCal Properties, Inc. and Taki Sun, Inc. recently announced a slew of new tenants for the 215,000-square-foot 2nd & PCH development, including food, retail, fitness and service businesses.
Fast-casual/farm-to-table eatery Urban Plates, chicken and sandwich joint Noble Bird Rotisserie, traditional Japanese cuisine and sushi spot Otosan, The Italian Homemade Company and Tuesday's Sweet Shoppe are joining seven previously announced restaurants. Newly announced retailers include fitness apparel shop lululemon athletica, eyewear vendor Warby Parker, jeweler gorjana, active-wear store Athleta, stationary shop Paper Source and blinds and drapery retailer The Shade Store. BOXHAUS, Be Fit Pilates and cosmetic retailer LATHER, will join three other previously announced fitness and wellness tenants. TSG Wealth Management was also announced as the latest service business.
Previously announced tenants include: Whole Foods, Urban Outfitters, Free People, Sephora, The Bungalow, Hungry Angelina, Shake Shack, Tocaya, Ola Mexican Kitchen, Caffe Luxxe, Barry's Bootcamp, Hawt Yoga, The Solution, Linne's Boutique, Holly and Hudson, Chase, HSBC and AT&T.
To date, 34 tenants have been signed for the retail project, which will have at least 65 tenants when fully leased. The development is expected to open in October, according to a CenterCal spokesperson.
New Industrial Development Approved For North Long Beach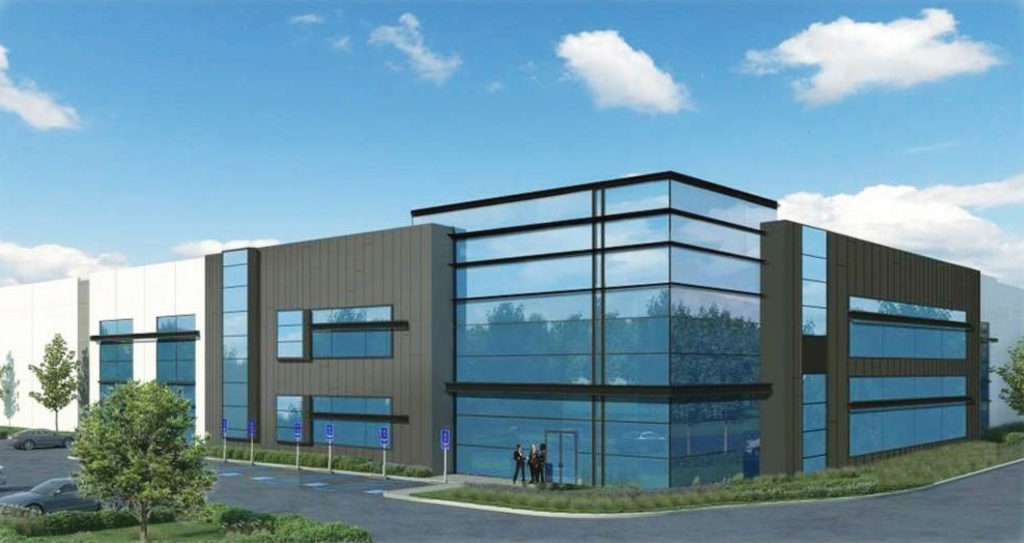 The Long Beach Planning Commission approved a proposal to decommission and remove an existing refinery at 2400 E. Artesia Blvd. to be replaced by a 415,592-square-foot industrial warehouse building, including 21,000 square feet of office space. Located on the southwest corner of Artesia Boulevard and Paramount Boulevard in North Long Beach, the 17.22-acre lot is surrounded by industrial users, as well as residential neighborhoods to the east and southwest of the site. Union Pacific Railroad tracks run along the property's western border. At 43 feet, the proposed building height falls well below the 65-foot maximum allowed in the district. A total of 433 parking spaces will surround the building at grade level, 17 more spaces than are required. The project proposal includes 52 additional truck trailer stalls. Landscaped planters will act as a buffer between the parking areas and public right-of-ways on Artesia and Paramount boulevards. According to city documents, the site was developed with a refinery in the 1930s.
Planning Commission Recommends Municipal Code Amendments To Council
The Long Beach Planning Commission approved several municipal code amendments related to land use and development for future city council consideration during its September 5 meeting. The changes include defining uses currently undefined in the zoning code, such as indoor and outdoor amusement/entertainment facilities, tutoring centers, and animal-related uses, such as adoption and boarding.
Development standard amendments include: eliminating the required distance between structures on a single property within residential zoning districts; updating the gross floor area (GFA) definition to include on-grade, semi-subterranean, and subterranean garages, as well as lofts, basements and finished or habitable attics as part of GFA, and updating the definitions and code sections for lot coverage and floor area ratio; updating fence regulations in flood zones to measure from the top of the flood plain; and providing exceptions to height limits for rooftop solar collectors in commercial, industrial and institutional zoning districts.
According to staff documents, the city's zoning code has not been comprehensively updated in over 30 years, which has resulted in "extensive internal conflicts" and "outdated provisions" throughout the code. The planning bureau is working to modernize the code with quarterly updates.
Daugherty SkyHarbor 100% Leased
Aerospace company MoAviate LLC recently leased 25,000 square feet of hangar space and 1,720 square feet of office at Daugherty SkyHarbor, 2745-2775 Spring St., bringing the site to 100% occupancy, according to leasing broker Jon Sweeney, owner of CXI Realty. The hangar lease is for five years at $1.30 per square foot, while the office lease is for three years at $2.20 per square foot, with the landlord paying all operating expenses, such as maintenance, utilities, property insurance and property taxes.
New Dining Parklet Coming To Belmont Heights
A new parklet will soon be constructed in front of Taste Wine-Beer-Kitchen, the eatery announced last week. Located at 3506 E. Broadway in the Belmont Heights neighborhood, the parklet is expected to open next month. The parklet will also front Olives Gourmet Grocer. "We are so excited to give our customers a new, outdoor option that allows them to meet up with friends or just people watch. Our guests at Taste and Olives want to be a part of what's happening on Broadway and this parklet will make that happen," owners and managers Laurie Semon and Erin O'Hagan said in a press release. "Long Beach's parklet program gives us a chance to connect with the community in a different way." Designed by Long Beach-Based JR van Dijs Inc.'s Salvage Division, the parklet was approved by the Long Beach City Council on July 8. In celebration of the parklet opening, Taste is introducing a new brunch menu in spring 2020.
Jimmy John's Coming To Traffic Circle
Fourth District Councilmember Daryl Supernaw recently announced the addition of a Jimmy John's sandwich shop at 1775 Ximeno Ave., the same building where Starbucks opened its doors earlier this year. The sandwich and coffee shops will eventually be joined by a third tenant in the building that is located across the parking lot from the under-construction Raising Cane's restaurant. Opening dates for Jimmy John's and Raising Cane's are still pending.