Mayor Gives Update On Development Citywide
During his third-annual Building A Better Long Beach forum sponsored by the Business Journal, Mayor Robert Garcia gave an update on more than 75 development projects recently completed, under construction or proposed citywide. Currently, over $3.5 billion worth of construction is underway in Long Beach, Garcia noted.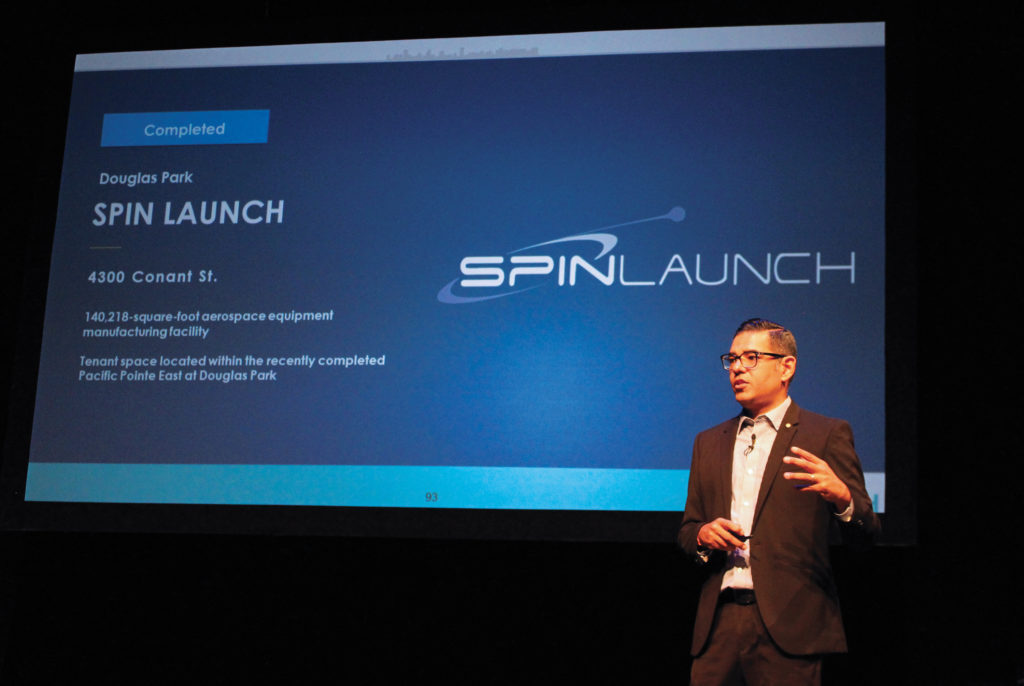 "Long Beach is booming. We have tons of construction happening," Garcia said during the event. "One of the very first things I said when I got elected mayor is that I wanted to be judged once we see how much construction actually happens. I think we're doing a pretty good job when it comes to construction across the city."
In all, about 6,500 residential units have recently been completed, are under construction or are proposed throughout the city. Additionally, more than 1.37 million square feet of industrial space, more than 600,000 square feet of retail and nearly 1,200 hotel rooms are under construction or proposed. Many projects were included in the Mayor's 2018 presentation, though the status has changed for some. There were also several previously unannounced projects.
One of the newly announced projects is a two-building industrial development totaling 139,200 square feet at 300 Studebaker Rd., just north of AES Southland. The project is intended for light manufacturing, warehousing, assembly and distribution uses. "As you can see, we're trying to bring in good-paying jobs for people to not just live in Long Beach, but to work in Long Beach," Garcia said.
Other new additions or altered projects include hundreds of residential units, both market rate and affordable, and 476 student beds in a new California State University, Long Beach dormitory. Garcia also announced the full renovation of the 12-story, 200,000-square-foot office building at 180 E. Ocean Blvd., which will include a "very well-known" steakhouse on the ground floor, according to Garcia.
The mayor briefly mentioned the proposed Queen Mary Island, to include 65 acres of waterfront retail, restaurants, a hotel and an outdoor amphitheater adjacent to the Queen Mary, stating the project is moving forward slower than he would like.
Plans for the Civic Center Midblock development, which was originally proposed to have about 300 residential units, now features around 600 units, with announcements and renderings expected in the coming months, according to Garcia.
"One goal of mine and the city's has been to build affordable housing for what we call the missing middle – folks who may not be low-income, but still need assistance in housing," Garcia said. "We have great relationships with Cal State Long Beach, Long Beach City College and Long Beach Unified [School District]. We're going to work with our partners at those institutions . . . to provide housing that is affordable within our Civic Center project for our city's teachers, professors and educators."
In the last several years, Long Beach has seen several top-tier technology-based companies set up headquarters and/or expand in the city. Garcia noted the expansion by Laserfiche in Bixby Knolls that is underway, Virgin Orbit's headquarters at Douglas Park and its expansion into a second building, and Zwift's 60,000-square-foot lease at Landmark Square in downtown.
Further establishing Long Beach as a burgeoning tech hub, Garcia announced that spaceflight technology development company SpinLaunch is relocating its headquarters from Sunnyvale to a 140,218-square-foot light-industrial and office building at Pacific Pointe East at Douglas Park. With SpinLaunch joining Human Touch and Simplehuman in the more than 470,000-square-foot industrial complex, Pacific Pointe East is 100% leased.
"While Silicon Valley is a terrific place to start a company, we needed the space to grow and Long Beach is ideal for our corporate headquarters. Our [nearly] 150,000 square feet of space allows us to build out a first-class headquarters and manufacturing facility, which will attract the talent needed for success," SpinLaunch CEO and founder Jonathan Yaney told the Business Journal in an email. "We commend the work of Mayor Garcia in attracting up-and-coming companies like ours – following in the long and successful heritage of aviators Howard Hughes and Jack Northrop. We intend to continue that tradition by growing the commercial space business right here in Long Beach."
Garcia closed the forum by discussing the Downtown Shoreline Planned Development Area-6 (PD-6). The waterfront area includes the convention center's Elephant Lot, which has been in the headlines throughout 2019, following the news that the city was in discussions with Angels baseball owners to bring the team to Long Beach with a stadium on the site. Garcia said a visioning process is planned to update PD-6 and establish a long-term development plan.
"We are committed to ensuring that the neighborhoods and neighbors around the site are included in this visioning. Regardless of what happens with the stadium proposal, PD-6 is much larger than that," Garcia said. "But the level and quality of interest and the folks that are involved and at the table is impressive and [the Elephant Lot] is going to be, regardless of [how] it ends up, either a homerun or a slam dunk or a variety of other euphemisms I can use."
An Update on Bixby Knolls Real Estate And Its Economic Future
Anyone visiting the Long Beach Boulevard and Atlantic Avenue corridors in Bixby Knolls is bound to notice some recent changes to the business district.
"The good news is I don't think there have been a whole lot of [business] closures," Blair Cohn, director of the Bixby Knolls Business Improvement Association, told the Business Journal. "I don't want to make it sound like this is the perfect land, but – knock on wood – we've had more openings than closures."
In 2016, after 58 years in business, Nino's Italian Restaurant closed up shop at 3853 Atlantic Ave. Since then, the property has been purchased and fully redeveloped to include 9,200 square feet of building space. Medcompounders Pharmacy, Inc. has already opened for business, having relocated from Long Beach Boulevard, and Mixx, a handcrafted tea and Asian-fusion kitchen concept, is opening soon. Cohn said an unidentified burger joint has signed a lease next door, leaving one 3,000-square-foot storefront available in the new building.
Indoor bounce house and playground event space Jumper's Jungle Family Fun Center is preparing to open at 3841 Atlantic Ave., next door to Willmore Wine Bar, Cohn said. Cassidy's Corner Cafe is going through the planning process to open its fifth store. Recent office and service space leases in Bixby Knolls include Dr. Lin's office, American Bio-Clinical Laboratories, Heard Real Estate Company, Turner Chiropractic, George Stanley Henderson Law Corp., Estea Ambulatory Surgery Center, South Bay Bankruptcy Attorney, UBC Medical Center, Opex Communications, Bridge to Hope, New Image Emergency Shelter for the Homeless, and Medpro Services.
According to Eric Romero, a project manager for the Long Beach Economic Development Department, the Bixby Knolls retail vacancy rate is 2.2%. Cohn noted that business closures are more difficult to track than openings because many businesses do not tell the association or city when they close. The only way to track vacancies is to see closed stores or when mail is returned as undeliverable, he noted. One noticeable vacancy is 3502 Atlantic Ave., the former Hortencia's Mexican & Seafood location, which was only open for about one year after replacing Baja Sonora.
"[Hortencia's owners] are very nice people. But we're oversaturated here with Mexican restaurants. The residents responded with their pocketbooks," Cohn said. "Unfortunately, there really wasn't any market research done. We had tried to talk to the property owner saying we don't need another Mexican restaurant."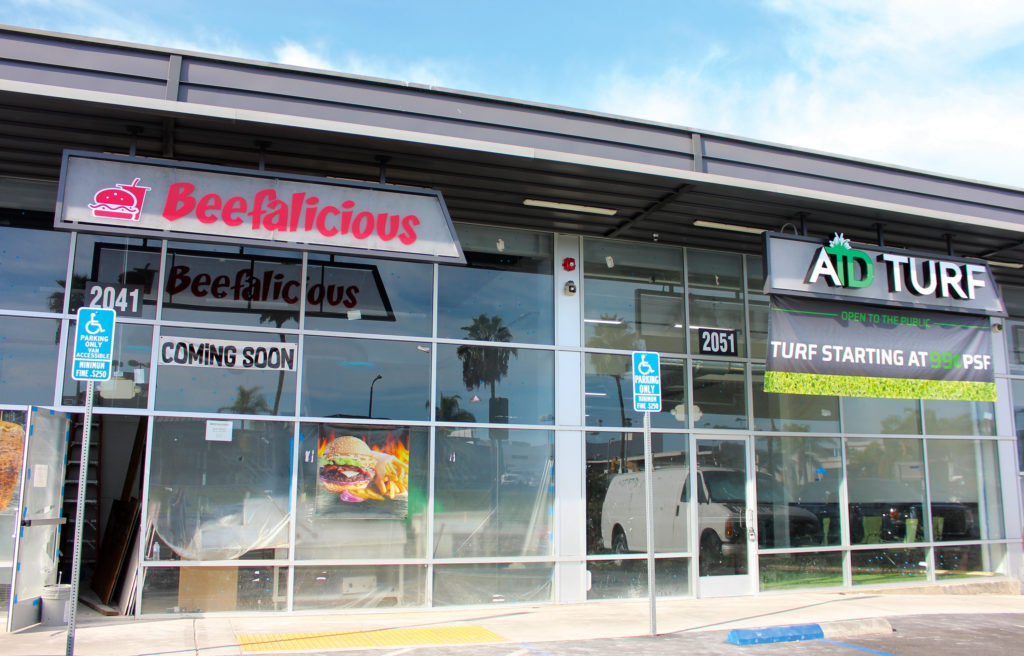 The most glaring hurdle for Bixby Knolls' economic future is the expiration date of its redevelopment funding, which sunsets in September 2021, Blair said. These funds are used for facade improvements, security and street cleanup, events, marketing and landscaping throughout the area. Working with city staff, Cohn and his team are seeking new revenue streams, including potentially installing parking meters. The city hired community development consultant P.U.M.A. (Progressive Urban Management Associates) to identify means to continue funding, Cohn said, adding that the firm should return with recommendations next month.
The business association had a 10-year contract for redevelopment funds with the city, originally issued in 2011. However, when the state's redevelopment agency was dissolved in 2012, the contract was transferred to the county, which has been providing $200,000 annually. Cohn said he hopes to expand the business association and grow funding to at least $400,000 per year, plus approximately $180,000 in assessment revenue.
"It would give us the muscle to do the things like capital improvements," Cohn said. "This is just the dreaming wish list: staff increases, an increase in outreach and changes to the physical landscape. Maybe more crosswalks. Maybe more traffic calming. We could put festoon lighting across the street . . . or wrap our median trees in lights . . . to make it much more attractive with a homey feel. More funding is the muscle to really take us to the next level."
2nd & PCH Grand Openings Announced
Whole Foods Market announced an October 23 grand opening for its newest location at CenterCal Properties' and Taki Sun Inc.'s 2nd & PCH retail development at 6400 E. Pacific Coast Hwy. in Southeast Long Beach. The 45,000-square-foot store will open its doors at 9 a.m., offering the first 300 guests a custom, reusable canvas tote bag and a mystery gift card worth between $5 and $100.
"We can't wait for the Long Beach community to experience their new Whole Foods Market," Matthew Spohn, store team leader, stated in a press release. "We're excited to provide our customers with an even larger selection of high-quality food and grocery items, as well as new features including Nékter Juice Bar and an in-store bar and restaurant."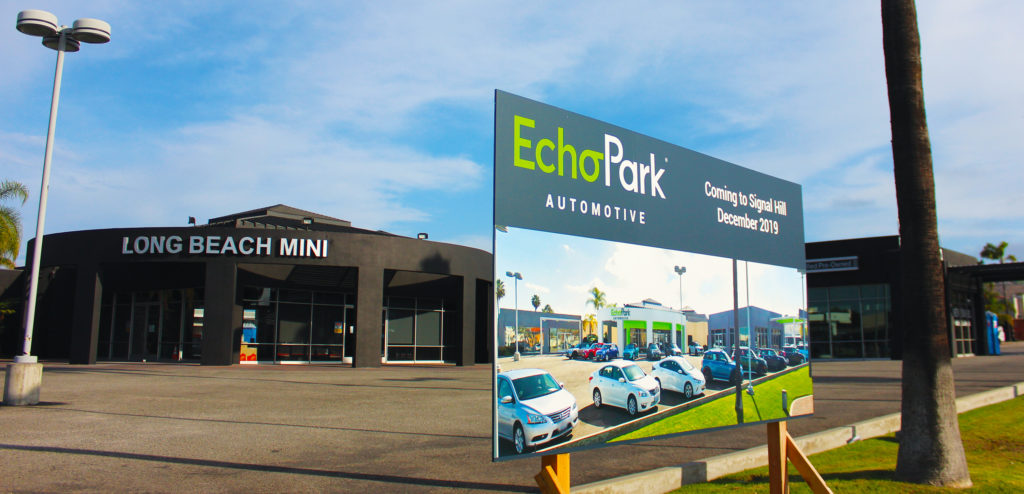 The bar and restaurant, dubbed The Breakwater, will serve pub-style food, including vegan and other special diet options, as well as cocktails, local beer and wine. Additional store features include a fresh produce department, an in-house bakery, a full-service butcher, a seafood department, a specialty foods section featuring 200 local suppliers, hot and cold prepared food bars, and a beauty and body section.
According to a CenterCal spokesperson, a grand opening event for the entire center is scheduled for the following day, with several businesses slated to open their doors. Previously announced tenants will open for business throughout 2019 and into 2020.
Traffic Circle Retail Center Sold
National retail shopping center owner, operator and developer Regency Centers recently announced its off-market acquisition of Circle Marina Center, a 120,000-square-foot retail center south of the intersection of Pacific Coast Highway and Ximeno Avenue. Originally developed in 1959, the site is 95% leased and includes 33,000 square feet of office space in a three-story building and above-retail office. Tenants include Staples, Big 5 Sporting Goods, Lee's Sandwiches and Wok-N-Roll.
"There is a real opportunity for enhancement at Circle Marina Center," John Mehigan, senior vice president and senior market officer for Regency, stated. "Circle Marina is surrounded by great demographics and a substantial amount of new development that has been occurring in the market over the last ten years. Our objective is to take full advantage of Circle Marina's location and bring the best face forward for the future. Long Beach is a special city, we love doing business here, and look forward to building on our presence in this thriving city."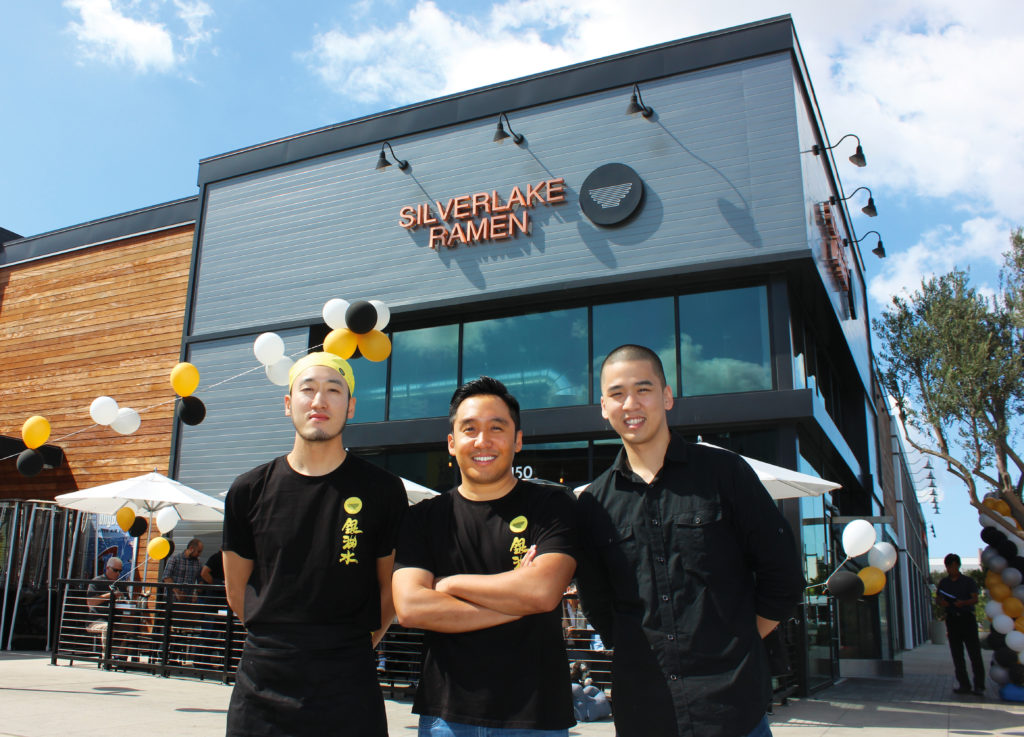 Regency also owns and operates Circle Center West, Ralphs Circle Center and Vons Circle Center near the traffic circle, as well as Marina Shores in Southeast Long Beach. Regency did not respond to a request for information regarding the sales price and planned improvements.
Governor Signs Motel Conversion Legislation
In a move that aims to combat California's housing and homeless crisis, Gov. Gavin Newsom signed Senate Bill 450, which exempts motel conversion projects from the California Environmental Quality Act (CEQA). Authored by State Senator Tom Umberg, who represents portions of Long Beach and Orange County, the goal of the bill is to increase the amount of supportive and transitional housing statewide by cutting some of the red tape for motel conversions.
"The state's housing crisis requires creative land use approaches, and SB 450 provides an efficient framework to convert motel units into supportive and transitional housing units," Mayor Robert Garcia stated.
On November 13, 2018, the Long Beach City Council voted to co-sponsor the bill. According to a city press release, exempting motel conversions from CEQA could save between $100,000 to $1 million per project. The bill also is expected to expedite project completion timelines, thereby bringing necessary housing to market faster.
"California is one step closer to seeing neighborhood improvements thanks to SB 450," Umberg stated. "This bill introduces an efficient mechanism to incentivize developers to prioritize transitional housing for vulnerable populations. We must support these life-changing efforts for those in need."
Recent Transactions By Marcus & Millichap
The following is a list of recent multifamily real estate transactions by teams at Marcus & Millichap:
Marcus & Millichap investment specialists Kevin King and Martin Porter represented the seller and buyer, both private investors, in the $2.9 million sale of a mixed-use property at 435 E. Broadway in the East Village Arts District of Downtown Long Beach. The 4,914-square-foot property includes "four commercial units and a recently opened seven-room expansion of the adjoining 22-room Royal Hotel," according to the announcement.
King represented the seller, a private investor, in the nearly $2 million sale of an eight-unit apartment building at 1420 Walnut Ave. Built in 1963, the property consists of two one-bedroom, four two-bedroom and two three-bedroom units.
Marcus & Millichap's David O'Keefe, Mitchel Cannata and Steve "Bogie" Bogoyevac represented the buyer, a private investor, in the nearly $1.1 million sale of a six-unit apartment property at 1935 Locust Ave. The 1950's building is composed entirely of one-bedroom units.