City And Governor Sued Over Renter Protections
Property owner organization Better Housing for Long Beach (BHLB) and local property owner Joani Weir have filed a lawsuit against the City of Long Beach and California Gov. Gavin Newsom over rent control and tenant relocation assistance policies. The suit makes eight claims – four against the city's tenant relocation ordinance and four against Newsom for his signing of Assembly Bill 1482, which established a statewide annual rent increase cap and other renter protections. City and state officials have stated the ordinance and legislation are meant to assist in alleviating a statewide housing crisis.
"Better Housing for Long Beach is fighting back on these new unconstitutional laws. We think that Gavin Newsom and Mayor Garcia are acting as if they are above the law and can push any special interest agenda that they want without resistance," Weir said in an email to the Business Journal, citing expensive rent controlled cities such as Santa Monica, New York and San Francisco as examples that such policies do not work in practice. "We need to fight this overreaching government movement to take away property rights; it is bad for our city and state."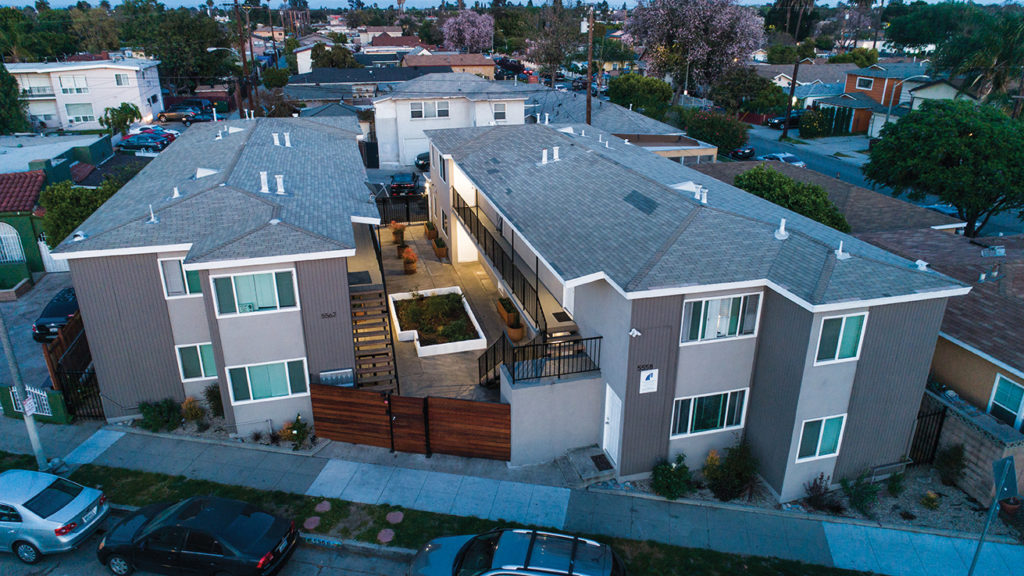 The suit contends that both the ordinance and state law violate the takings clauses of the California Constitution and Fifth Amendment of the U.S. Constitution. The takings clause in the U.S. Constitution states governments are prohibited from taking private property unless it is for public use and when "just compensation" is paid to the owner. A similar clause in the state constitution dictates that private property can only be taken for public use. The suit alleges that neither the state nor city regulations meet necessary requirements, arguing that forced relocation payments are equivalent to the government taking money from private citizens for private use.
The seizure clause of the Fourth Amendment to the U.S. Constitution, which is applicable to local governments due to the Fourteenth Amendment, protects the "right of the people to be secure in their persons, houses, papers, and effects, against unreasonable . . . seizures." The suit alleges that requiring tenant relocation payments from owners is akin to forcing them to buy  back the unit they already own, and is therefore an illegal seizure of their money. The suit also claims both regulations infringe upon property owners' rights under the due process clause of the Fourteenth Amendment, which states regulations of private property are unconstitutional if they do not serve a legitimate public purpose.
"Now, housing providers must make a hefty pay-off to renters – who can use the windfall for any purpose whatsoever – in order to exercise their right to legally repossess their units," Paul Beard, an attorney with Alston & Bird representing BHLB, said in an email to the Business Journal. "Not only is that bad policy that does nothing but make it more expensive and difficult to provide housing, but it violates the property rights of affected housing providers. We hope and expect that those constitutional rights will be vindicated in court."
In an email to the Business Journal, Long Beach Deputy City Attorney Richard Anthony said his office is aware of the suit but has not formally been served with the complaint. "As a result, we have not yet reviewed it or the claims contained therein," he added. "We have no comment at this time." In a July 8 interview with the Business Journal, City Attorney Charles Parkin said he is confident the city ordinance is legally sound, noting numerous California cities have passed similar regulations.
New Grocery Store Coming To East Long Beach
Demolition of the former Haggen Food & Pharmacy in the Lakewood Plaza Marketplace in East Long Beach is well-underway. Located at 6235 E. Spring St., the building is being reduced from 52,000 square feet to about 40,000 square feet, according to Bruce Patterson, president and CEO of Long Beach-based Patterson Construction, which is handling the demolition and shell re-construction. City staff have confirmed the space, which had also previously served as a Lucky's and Alberton's, is going to reopen as another grocery store concept. "We are excited that the landlord is investing in the property," 5th District Councilmember Stacy Mungo told the Business Journal. "The new grocery store will be amazing." Patterson is constructing a new facade, roof and loading dock area, as well as updating the building's electrical and fire sprinklers. The smaller building will allow for a patio area and additional parking, Patterson told the Business Journal. A conditional-use permit is pending for the sale of alcohol, according to city staff.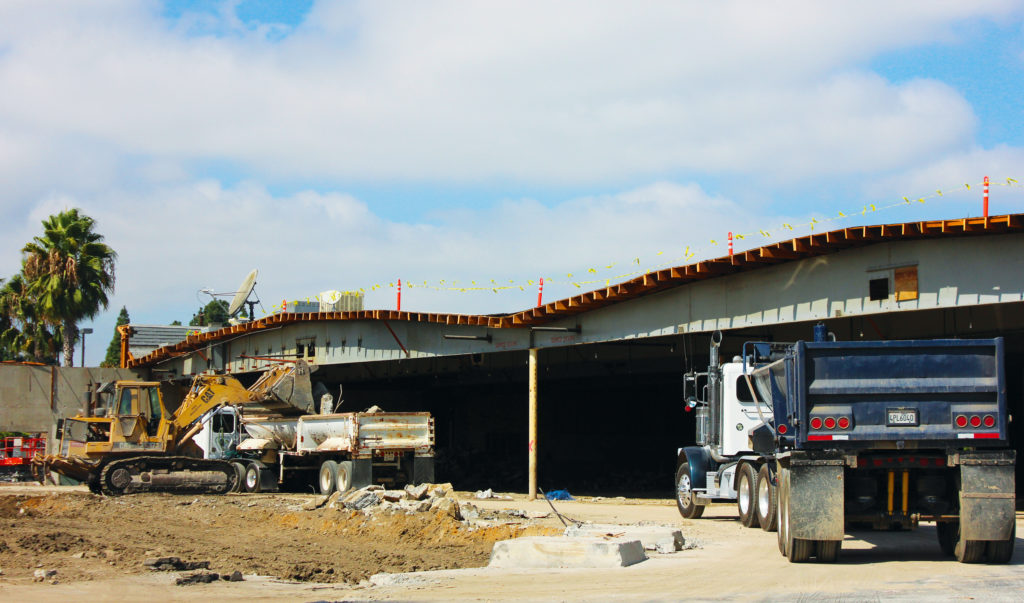 Commission Recommends Updated Land Use PEIR Approval
On March 6, 2018, after more than 10 years and heated public debate, the Long Beach City Council voted to confirm the General Plan Land Use Element (LUE) and Urban Design Element (UDE) placetype and height maps, directing city staff to update the Program Environmental Impact Report (PEIR). During its October 17, 2019 meeting, the Long Beach Planning Commission voted to recommend the city council certify the PEIR, adopt the LUE and UDE, and repeal the General Plan's Scenic Routes Element, which the new documents would replace. Following the council's 2018 vote, the LUE and UDE texts were updated to reflect changes requested by the council, "to correct minor errors [such as grammar, typos and formatting] and to address environmental impacts arising from the environmental review process," according to a staff report. Implemented changes include policies related to environmental justice and equity, nuisance motels, natural resource protection, and coordinating and consulting with Native American Tribes during the planning process. In all, 13 policy additions were made.
Loan Approved For Future Affordable Housing Development Site
During its October 16 meeting, the Long Beach Community Investment Company approved a $1.5 million Community Development Block Grant loan to Century Affordable Development, Inc. for the acquisition of 6801 Atlantic Ave. in North Long Beach. The 0.92-acre property currently contains two single-family structures, which will be demolished to allow for the future development of affordable housing and amenities for homeless individuals and families, according to a staff report. The loan has a 3% interest rate and a 55-year term. The property is adjacent to the potential future site of a city-owned homeless shelter and services facility at 6845 Atlantic Ave. In its grant application, Century stated that the project design, including the number of units, would be the result of "extensive feedback from city staff, the North Long Beach community and other stakeholders." The developer also noted that any financially feasible permanent supportive housing project would require rezoning the parcel to allow for more density. Century has also identified several potential funding sources for the project, including the state's No Place Like Home, Veterans Housing and Homelessness Prevention, and Multi-Family Housing programs, as well as project-based vouchers, tax credits and equity investment. Because the future development is dependent on factors out of the control of the developer, the request did not specify a timeline for the project.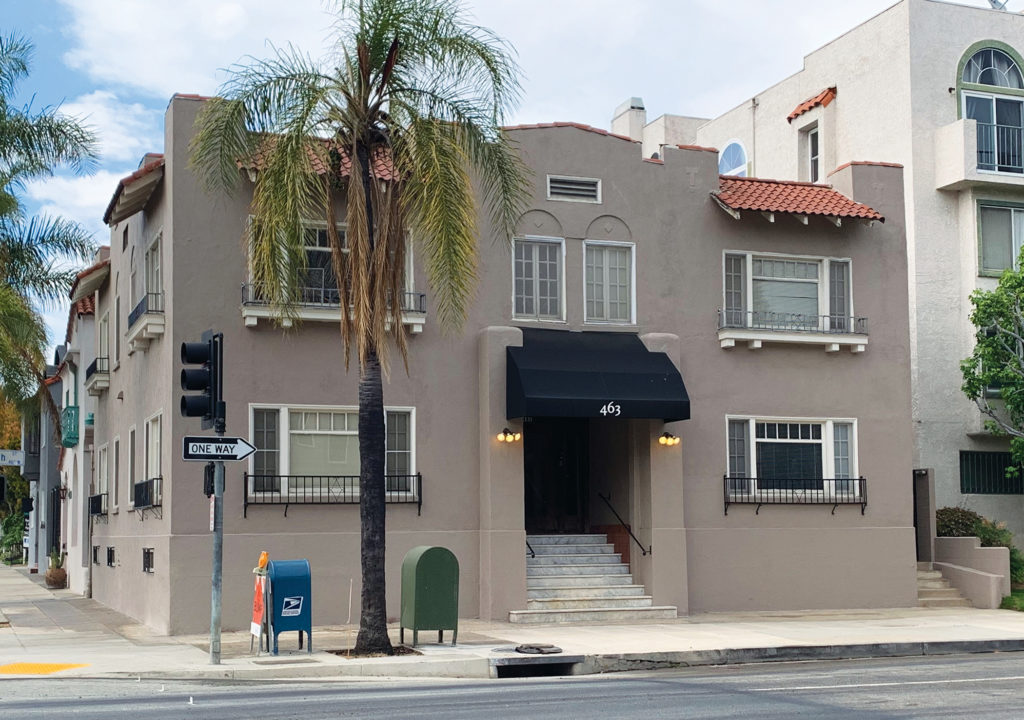 Long Beach Q3 Office Market Report
The overall vacancy of office space in Long Beach has increased from 15.2% in the second quarter to 16.8%, according to a third-quarter report released by Cushman & Wakefield. The vacancy in downtown saw a slight uptick from 19.3% to 19.5% quarter-over-quarter, while the suburban market vacancy rate increased from 8.9% to 12%. The increase in the suburban market is due in large part to the Port of Long Beach's relocation to its new downtown headquarters from the 176,860-square-foot building at 4801 Airport Plaza Dr., which now sits vacant. Large move-outs by Epson America and Molina Healthcare in the suburban market are expected to further increase office vacancy in the South Bay, according to the report. Overall asking rents for all classes were flat, increasing only one cent from the second quarter to $2.34 per square foot. Rents in the suburban market increased from $2.38 per square foot to $2.43 per square foot quarter-over-quarter, while the downtown market decreased two cents to $2.39 per square foot. Significant leases during the third quarter included a new 46,593-square-foot lease by the State of California Department of Industrial Relations at 1500 Hughes Way, a 18,601-square-foot lease renewal by Advanced Medical Management at 5000 Airport Plaza Dr. and a 15,714-square-foot lease by Midnite Air Corp at 5001 Airport Plaza Dr.
New Tenants Announced At LBX
Barre Attitude and European Wax Center are the latest tenants announced for the Long Beach Exchange (LBX) retail center, with both expected to open in early 2020. "With just three months left in 2019, our team is looking forward to 2020, which is already promising to be an exciting [year] at Long Beach Exchange," Steve Thorp, partner at Burnham-Ward Properties, stated. "We are honored to have the opportunity to bring the Long Beach community the all-new fitness brand – Barre Attitude – in addition to European Wax Center's top-notch service." First opening in 2004, European Wax now has 892 locations nationwide. The LBX studio will be Barre Attitude's first location. The fitness studio utilizes ballet-inspired moves, positions and exercises to create a total-body workout. "I feel privileged that Barre Attitude's flagship location will be at Long Beach Exchange and look forward to joining the other successful boutique fitness concepts at LBX," founder and owner Stephanie Jones stated. Barre Attitude is expected to open in January.
Smaller Industrial Buildings Have Higher Demand, Study Says
Warehouses smaller than 120,000 square feet have a higher demand in Southern California despite the growth of e-commerce, according to a new study by CBRE. An analysis of transactions shows that vacancy for light-industrial warehouses measuring from 70,000 to 120,000 square feet declined more than larger spaces – 3.9% over the last five years – while having the largest growth in average rents – 33.7%. "The bulk of transactions in the Greater L.A. and Southern California region take place in the 100,000 square-foot space and below," Kurt Strasmann, executive managing director of CBRE's Orange County and Inland Empire operations and CBRE's Southern California functional industrial and logistics market leader, stated. "It's just the nature of our market and overall vacancy in that segment is a mere 1-2%. Generally speaking, light industrial has performed exceptionally well and typically gets leased up fairly quickly by a variety of users." Construction of industrial space since 1990 has not met demand, the study notes, which has resulted in the low vacancy rate and high rents for smaller buildings. Construction completion of light-industrial facilities smaller than 120,000 square feet have averaged 1% of overall stock since 1990, whereas facilities larger than 250,000 square feet have averaged 3% of the overall stock.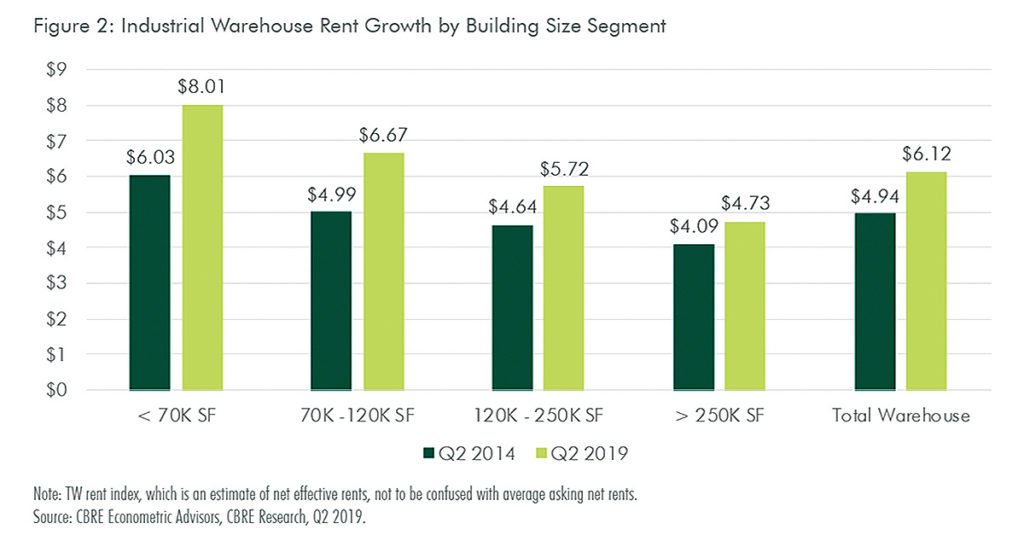 City Of Carson To Build Inclusive Playground
Earlier this month, the City of Carson broke ground on its first playground designed for children of varying abilities. Approved by the Carson City Council on July 2, the design provides stimulating structures that appeal to children with varying physical, cognitive and social-emotional abilities. "I hope that this project will encourage all children, regardless of their abilities, to spend quality time at this park as the equipment is designed to unite children of all abilities," Carson Mayor Albert Robles stated. "The city does not presently have a playground with equipment that children with differing disabilities can access and enjoy." The $1.25 million project is being funded by a grant from Marathon Petroleum Corporation. The playground, which will include swings and ground level play structures, is expected to be completed by April 2020. 
Recent Transactions By Local Firms
The following is a list of recent transactions by the teams at Centennial Advisers, Coldwell Banker Commercial BLAIR WESTMAC, Marcus & Millichap and Stepp Commercial:
Ryan Rayburn, senior adviser with Centennial Advisers, represented the seller in the $1.37 million sale of an eight-unit property at 463 W. 6th St. The building consists of six studio apartments and two one-bedroom units. Five offers were made on the property, with the final sales price being $25,000 over asking. The seller is donating a portion of the proceeds to California State University, Long Beach, through a Charitable Remainder Trust.
Linda Treffry, an associate with BLAIR WESTMAC, represented the buyer and seller, both private investors, in the $1.8 million sale of a medical office located at 1066 Atlantic Ave. According to Treffry, the new owner has plans to fully remodel the more than 7,000-square-foot building, which is across the street from Dignity Health St. Mary Medical Center.
Steve "Bogie" Bogoyevac, founder of Marcus & Millichap's Bogie Investment Group, represented the seller in the more than $4.5 million sale of a 21-unit apartment building at 1505 E. 11th St. Built in 1946, the property consists of three studio apartments, six one-bedroom units, 12 two-bedroom units, garage parking and on-site laundry.
Bogie represented the buyer in the $3.1 million purchase of a nine-unit building at 125 Cherry Ave. in the Alamitos Beach neighborhood. The 1948 building includes two studio apartments, six one-bedroom units and one two-bedroom unit.
Stepp Commercial Principal Robert Stepp and Vice President Mark Witsken represented the seller, LMDG Real Estate Value Fund II Holdings, in the more than $3 million sale of an eight-unit property at 315 Cherry Ave. in the Alamitos Beach neighborhood. Built in 1923, the property consists of two studio units and six one-bedroom units.
Stepp represented the seller, a San Diego-based investment group, in the $2.85 million sale of a 12-unit property at 5558-5562 Dairy Ave. Stepp Commercial's Travis Traweek represented the buyer, Los Angeles-based LB View, Inc. The two-building property was built in 1961 and consists of four one-bedroom units and eight two-bedroom units.
Stepp and Witsken represented the seller, LMDG, in the $2.1 million sale of an 8-unit property at 1010 E. 2nd St. in the Alamitos Beach neighborhood. The two-story property was built in 1923 and consists of all studio apartments.
Stepp and Traweek represented the seller, a private investor out of Los Angeles, in the more than $2 million sale of a 10-unit property located at 1871 Chestnut Ave. in the Wrigley neighborhood. The buyer of the 1964 building was also a Los Angeles-based private investor. The two-story property consists of eight one-bedroom units, two two-bedroom units and six garages.